سرفصل های مهم
فصل 12
توضیح مختصر
زمان مطالعه

7 دقیقه

سطح

ساده
دانلود اپلیکیشن «زیبوک»
این فصل را می‌توانید به بهترین شکل و با امکانات عالی در اپلیکیشن «زیبوک» بخوانید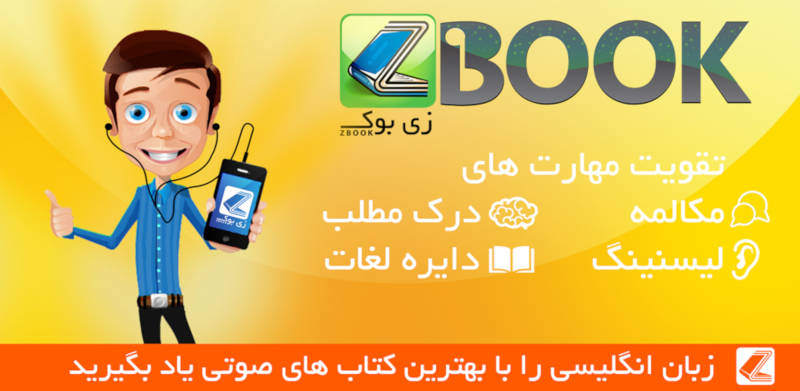 متن انگلیسی فصل
Chapter twelve
Victoria, having slept most of the afternoon, didn't feel sleepy at all. So she sat down and wrote several advertisements to find work; a telegram asking for help from her only living relative, a very old and unpleasant gentleman who had never helped anybody in his life; then she tried out a new hair style, and finally, with a sudden sigh, she was ready for bed.
At that moment her bedroom door opened, a man came in, locked the door and said to her urgently, 'Please, hide me - quickly.'
Victoria's reactions were never slow. In a second she had noted the painful breathing, the weak voice and the desperate way the man held an old red knitted scarf against his chest. She responded immediately to the adventure.
The bed was large - and memories of playing hide-and-seek as a child made Victoria say, 'Quick.' She pushed off the pillows, and opened the sheet and blanket. The man lay across the top of the bed. Victoria pulled the sheet and blanket over him, and put the pillows on top.
Almost immediately there was a knock at the door.
'Open the door, please. It is the police,' said a man's voice.
As Victoria crossed the room, she noticed the red knitted scarf on the floor. She picked it up and put it into a drawer, then opening the door a little, she looked out nervously.
A dark-haired young man in a striped suit was outside and behind him was a man in police uniform.
'What's the matter?' Victoria asked in alarm.
The young man smiled brightly.
'I am so sorry, miss, to trouble you at this hour, but a criminal has escaped. He has run into this hotel. We must look in every room. He is very dangerous.'
'Oh dear!' Victoria stepped back, opening the door wide. 'How frightening! Look in the bathroom, please. Oh! And the wardrobe - and under the bed! He might have been there all evening.'
The search was very quick.
'No, he is not here.'
'You're sure?'
'Thank you, miss.'
The young man bowed and they left.
Victoria re-locked the door and turned to the bed. She had probably been very foolish - letting her romantic nature put her on the side of the hunted against the hunter.
She said abruptly, 'They've gone. You can get up now.'
There was no movement under the pillows. Impatiently, Victoria threw them off.
The young man lay as she had left him. But now his face was grey, his eyes were closed and a bright red mark was spreading on the blanket.
'Oh, no,' said Victoria. 'Oh, no!'
The wounded man opened his eyes and looked at her as though from very far away.
His lips opened - the sound was so quiet that Victoria had to move very close.
'What?'
With great difficulty, the young man said two words. 'Lucifer - Basrah…'
His eyes closed. He said one word more. Then he lay still.
Victoria's heart was beating violently. She was filled with pity and anger.
A sound made her turn - the key had fallen out of her door. She heard the lock turning. The door opened and Mr Dakin came in, closing the door behind him.
He walked across to her, saying quietly, 'Nice work, my dear. You think quickly. How is he?'
With a break in her voice Victoria said, 'He's - he's dead.'
She saw the other's face change, saw a flash of violent anger, then it was gone - only now it seemed to her that the tiredness she had seen in his face yesterday had gone too, and that something quite different was in its place.
He gently opened the dead man's jacket.
'He was stabbed through the heart,' said Dakin as he stood up. 'Carmichael was a brave man - and a clever one.'
Victoria managed to say, 'The police came. They said he was a criminal.'
'No. He wasn't a criminal.'
'Were they really the police?'
'They may have been,' said Dakin. 'Did he say anything - before he died?'
'Yes. Lucifer - and then Basrah. And then he said - I think it was a French name - it sounded like Lefarge. What does it all mean? And what must I do?'
'I don't want you connected with this, if that's possible,' said Dakin. 'I'll come back later and tell you what it's all about. The first thing to do is to get hold of Marcus. Just do something about your appearance before I bring him in. Marcus will always help a beautiful woman in distress.'
He left the room. As though in a dream, Victoria combed back her hair, made up her face so it seemed white with shock, and fell on to a chair as Dakin came in. Behind him came Marcus Tio. This time there was not the usual smile on his face.
'Now, Marcus,' said Mr Dakin, 'you must do what you can about this. It's been a terrible shock to this poor girl. The man ran in - she's got a very kind heart and she hid him from the police. And now he's dead.'
'Of course she did,' said Marcus. 'Nobody likes the police. I do not like the police. But I have to keep good relations with them because of my hotel. You want me to give them money?'
'We want you to take the body away quietly.'
'That is very nice, I agree. I, too, I do not want a body in my hotel. But it is not so easy to do.'
'I think it could be,' said Dakin. 'You've got a doctor in your family, haven't you?'
'Yes, Paul, my sister's husband. But I do not want him in trouble.'
'He won't be,' said Dakin. 'Listen, Marcus. We move the body into my room. That way, Miss Jones is no longer involved. Then I use your telephone. In ten minutes a young man comes into the hotel; he is very drunk, he holds his side. He shouts for me. He walks into my room and falls. I come out and ask you for a doctor. Your brother-in-law sends for an ambulance and goes in it with this drunken friend of mine. Before they get to the hospital, my friend is dead. He has been stabbed in the street before coming into your hotel. That is all right for you.'
'And the young man who plays the drunk, he goes away quietly. And there is no body found in my hotel? And Miss Jones does not get any worry? I think, that is a very good idea.'
مشارکت کنندگان در این صفحه
تا کنون فردی در بازسازی این صفحه مشارکت نداشته است.
🖊 شما نیز می‌توانید برای مشارکت در ترجمه‌ی این صفحه یا اصلاح متن انگلیسی، به این لینک مراجعه بفرمایید.