سرفصل های مهم
فصل 17
توضیح مختصر
زمان مطالعه

17 دقیقه

سطح

ساده
دانلود اپلیکیشن «زیبوک»
این فصل را می‌توانید به بهترین شکل و با امکانات عالی در اپلیکیشن «زیبوک» بخوانید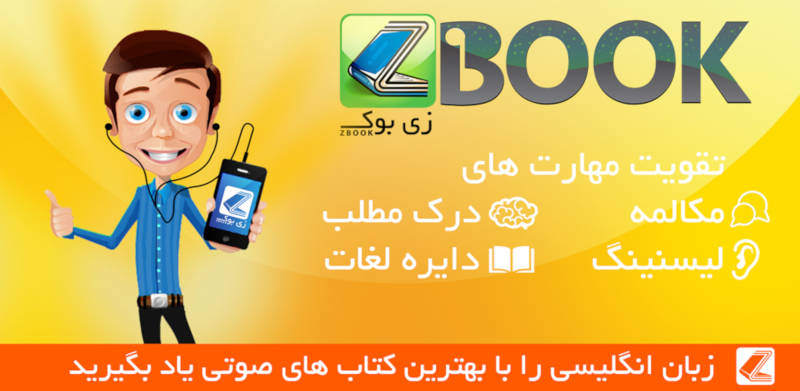 متن انگلیسی فصل
Chapter seventeen
Victoria woke with confused memories - a bumping car - Arabs arguing - a horrible feeling that she would be sick - then she remembered lying on a bed and an injection - then more darkness.
Something had happened - that horrible smell - chloroform, of course. And then a sleeping drug.
Well, they hadn't killed her. So that was all right. She was lying on a hard bed in a small room with a floor of hard earth. There was an old table with a basin on it and a bucket underneath it - and a window with wooden bars outside.
Victoria got off the bed slowly, feeling headachy, and went to the window. She could see through the bars into a garden with palm trees beyond it. She turned to the door, which was large and locked.
She went back and sat on the bed.
Where was she? Not in Baghdad, that was certain. And what was she going to do next? Even more important, what was someone going to do to her?
She heard footsteps and then there was the noise of a very large key in an old lock. The door opened slowly. An Arab carried in a tray.
He spoke some Arabic, put down the tray and left, locking the door behind him.
On the tray was a large bowl of rice, some cabbage leaves and a big piece of Arab bread - also a jug of water and a glass.
Victoria drank some water and then started eating hungrily. When she had finished everything, she felt much better.
She also felt that it would be much better if by tomorrow she was somewhere else. But was that possible? She went to examine the door, but there was nothing she could do. This wasn't the kind of lock you could open easily.
The window - she could break the wooden bars. But the noise would attract attention.
'Damn.' said Victoria.
She approached the old table for another drink of water - and some fell on the floor. At once it turned into mud. An idea formed in Miss Victoria Jones' always active brain.
The sun was setting. Very soon it would be dark. What she needed was something to push with. She looked round. On the table was a large spoon. That might be useful. She went back to the door and pushed vigorously through the large keyhole until the key fell out.
'Now,' Victoria thought, 'I must hurry, before the light goes completely.' She picked up the jug of water and poured some at the bottom of the door near where she thought the key had fallen on the other side. Then, using the spoon, she began to dig out the wet part. Little by little, pouring more water, she dug a hole under the door. Lying down, she could get her arm through it. She felt about and found the key, pulling it back to her side of the door.
Holding the key in her muddy hand, Victoria waited until some dogs started barking loudly, then she turned the key in the lock. The door opened, showing her another room - with an open door at the other end. It led out to the garden.
A piece of ragged black material lay near the outside door. It was an old aba, the large, loose dress that Arab women wore. It would be useful for covering her Western clothes. Victoria would wait until the village went to sleep and then she would go.
It seemed to Victoria that she waited for hours but at last the human noises stopped. She heard only the distant barking of dogs. The moon was low in the sky. It gave enough light to see her way to the opening in the mud wall around the garden. She walked quickly through some trees and came out into an alley between mud-brick walls. Victoria ran along it as fast as she could.
Now dogs began to bark loudly. Victoria turned a corner and came into the main street. Narrow and rough, it ran through a village of mud-brick houses, all pale in the moonlight. Palms hung over walls, dogs barked.
Victoria ran.
Soon she came out to a muddy river with an old stone bridge over it - and a track heading out into the desert. Victoria ran until she was out of breath.
The village was far behind her now. The moon was high. To her left and right and front was open stony ground without any sign of people. And Victoria had no idea in what direction the track led. But it was impossible to turn back.
She started walking towards the unknown.
Morning came at last. Victoria was exhausted and her feet were sore. She saw that she was heading southwest, and to the side of the road ahead of her was a low, flat-topped hill. Victoria left the track and went towards it, climbing to the top.
With a feeling of panic she looked at the country all around. Everywhere there was nothing. The scene was beautiful in the early morning light. The ground and horizon were coloured with faint shades of orange and cream on which were patterns of shadows. It was beautiful, but frightening.
'I know what it means now,' thought Victoria, 'when someone says they are alone in the world.'
Suddenly she heard a car. It was coming towards the village - so it was not someone chasing her. It was still only a small black dot far off on the track.
But suppose this was the enemy?
Victoria went down the hill as quickly as she could and then lay down. She watched the car come nearer. There was an Arab driver and beside him a man in European clothes.
'Now,' thought Victoria, 'I've got to decide.'
Should she stop the car?
How could she be sure? The track was deserted. Nothing had passed - not even a donkey. Perhaps this car was going to the village she had left last night?
If it was the enemy, it was the end. But it might be her only hope of survival.
What should she do?
As she lay there considering, the car slowed, then it came off the road towards the hill.
It had seen her!
Victoria crawled round the back of the hill. She heard the car stop and the bang of a door. Then somebody said something in Arabic. Suddenly a man came into view. He was walking round the hill, half-way up. His eyes were on the ground and from time to time he bent down and picked something up. Whatever he was looking for, it was not a girl called Victoria Jones. And even better, he was definitely an Englishman.
With a cry of relief Victoria stood up. He lifted his head and looked at her in surprise.
'I'm so glad you've come.' said Victoria.
He still stared.
'Who on earth…?' he began. 'Are you English? But…'
With a little laugh, Victoria threw off the old aba.
'Of course I'm English,' she said. 'And please, can you take me back to Baghdad?'
'I'm not going to Baghdad. I've just come from there. What on earth are you doing alone out here in the middle of the desert?'
'I was kidnapped,' said Victoria quickly. 'I went to have my hair shampooed and they gave me chloroform. And when I woke up, I was in an Arab house in a village over there.' She pointed towards the horizon.
'In Mandali?'
'I don't know its name. I escaped and walked all through the night and then I hid behind this hill in case you were an enemy.'
Her rescuer was staring at her with a very strange expression. He was a man of about thirty-five, fair-haired, with a sort of superior expression. He was very polite and correct. He now put on a pair of glasses and stared at her through them in a very superior way. Victoria decided that this man did not believe a. word she was saying.
She was immediately extremely angry.
'It's perfectly true,' she said. 'Every word of it!'
The stranger looked more disbelieving than ever. 'Incredible,' he said coldly.
Victoria was frustrated. How unfair it was that she could always make a lie sound believable, but when telling the truth she didn't have the power to make people believe her.
'Well, if you haven't got anything to drink with you, I shall die of thirst,' she said.
'Abdul,' the stranger called.
'Sahib?'
The driver appeared and was sent for a large bottle of water. Victoria drank thankfully. 'Oh!' she said. 'That's better.'
'My name's Richard Baker,' said the Englishman.
'I'm Victoria Jones.' And then, in an effort to change the disbelief she saw into respectful attention, she added, 'I'm joining my uncle, Dr Pauncefoot Jones, on his dig.'
'How amazing!' said Baker. 'I'm on my way to the dig myself. It's only about fifteen miles from here. I'm just the right person to have rescued you, aren't I?'
Victoria was completely shocked - quite unable to say another word. Silently she followed Richard to the car.
'I suppose you're the anthropologist.' said Richard, as she sat down in the back seat. 'I didn't expect you so soon.'
He stood for a moment sorting through various pieces of broken pottery which he removed from his pockets. Victoria now realized that this was what he had been picking up on the hill.
'Most of it is late Assyrian,' he said, pointing towards the hill. He smiled as he added, 'I'm glad to see that in spite of your troubles your archaeological instincts led you to examine a tell.'
Victoria opened her mouth and then shut it again.
What, after all, could she say?
Fortunately, for a short time she had been a typist at the Archaeological Institute in London. So at least she knew that a tell was a hill made by people rebuilding their houses again and again in the same place. They just levelled the ruins of old buildings and built on top of them. Over time this made a special kind of hill. So when people like Richard Baker dug into a tell, the deeper they dug, the older the buildings they discovered.
It was also true that he would discover she was a liar as soon as they reached the dig. But it would be much, much better to be sorry there, than to confess the truth to Mr Richard Baker in the middle of nowhere. 'And, anyway,' thought Victoria, 'perhaps before I get there, I will have thought of something.'
Her busy imagination got to work immediately.
After a while Mr Baker said something to Abdul and the car turned off the track and into the desert. With nothing to guide him, as far as Victoria could see, Richard Baker directed Abdul. Soon Richard said with satisfaction, 'Going the right way now.
Victoria could not see any way at all. But sometimes she saw vague tyre marks. Then they crossed a slightly clearer collection of tyre marks and Richard called out for Abdul to stop.
'Here's an interesting sight for you,' he said to Victoria.
Two men were coming towards them. One man carried a short wooden seat, the other a big round wooden object.
They welcomed Richard warmly. He produced cigarettes and soon a party atmosphere developed.
Then Richard turned to her. 'Do you like the cinema? Then you shall see a performance.'
He spoke to the men and they smiled with pleasure. They set up the seat for Victoria and Richard to sit on. Then they set up the round wooden box on a stand. It had two little holes covered with glass and as Victoria put her eyes to them, one man began to turn a handle, and the other began to sing.
Richard translated, 'Come near and prepare yourself for much delight. Prepare to see ancient wonders.'
Victoria could see a coloured picture. 'The wife of the great Shah of the Western world,' said Richard. Then the Empress Eugenie touched one of her long curls; next came a picture of the King's Palace in Montenegro, another of the Great Exhibition. A strange collection of pictures followed, all different and sometimes announced with the strangest of descriptions. People skating on ice completed this strange collection of old photographs.
When the show ended, Victoria smiled with pleasure. 'That was marvellous!'
The owners of the travelling cinema smiled proudly. Richard gave them some money. Richard and Victoria got into the car and calling goodbye to them, the men walked away into the desert.
'Where are they going?' asked Victoria.
'To Kerbela, but they travel all over the country. I first met them coming up the road from the Dead Sea.'
The car still appeared to be going nowhere with complete confidence.
'Where are we going?' Victoria asked.
'To the dig at Tell Aswad. You'll see it soon. But now, look over to your left.'
'Are they clouds?' asked Victoria. 'They can't be mountains.'
'Ah, but they are. The snow-covered mountains of Kurdistan.'
A great feeling of contentment came over Victoria. If only she could drive on like this forever. If only she wasn't such a terrible liar. She felt as nervous as a child at the thought of the unpleasant meeting ahead.
'There you are,' said Richard.
Victoria could just see a small shape on the far horizon. The small shape developed very quickly into a very large tell. On one side of this great hill was a long, low building of mud-brick.
'This is where we archaeologists stay,' said Richard.
They stopped the car in the middle of a group of barking dogs. Servants in white clothes rushed out with welcoming smiles.
After an exchange of greetings in Arabic, Richard explained, 'They weren't expecting you so soon. But they'll get your bed ready. And bring you some hot water. I expect you'd like to have a wash and a rest? Dr Pauncefoot Jones is up on the tell. I'm going up to him. Ibrahim will look after you.'
He walked away and Victoria followed Ibrahim into the house. It seemed dark at first, coming in out of the sun. They passed through a living-room with some big tables and a few old armchairs, then round a courtyard and into a small room with one window. There was a bed, a chest of drawers, a chair and a table with a jug and basin on it. Ibrahim, smiling and nodding, brought her a large jug of hot water, a towel and a small mirror which he fixed to a nail on the wall.
Victoria was beginning to think how tired she was and how very dirty.
'I suppose I look terrible,' she said to herself and went to the mirror.
For some moments she stared at her reflection without understanding.
This was not Victoria Jones.
Though her features were the small neat features of Victoria Jones, her hair was now platinum blonde!
مشارکت کنندگان در این صفحه
تا کنون فردی در بازسازی این صفحه مشارکت نداشته است.
🖊 شما نیز می‌توانید برای مشارکت در ترجمه‌ی این صفحه یا اصلاح متن انگلیسی، به این لینک مراجعه بفرمایید.