سرفصل های مهم
فصل 07
توضیح مختصر
زمان مطالعه

7 دقیقه

سطح

خیلی سخت
دانلود اپلیکیشن «زیبوک»
این فصل را می‌توانید به بهترین شکل و با امکانات عالی در اپلیکیشن «زیبوک» بخوانید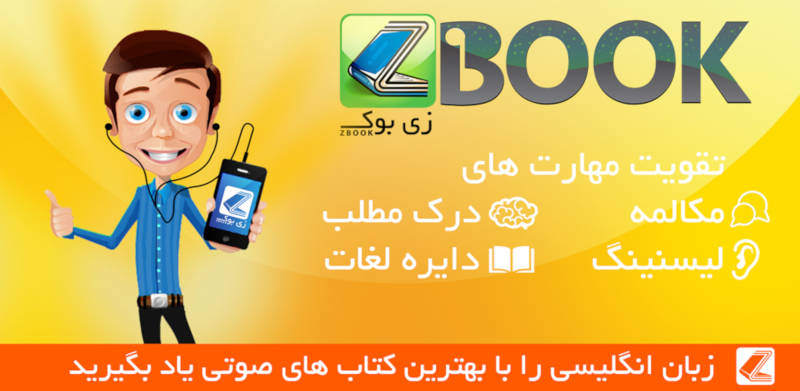 متن انگلیسی فصل
Chapter seven
Travelling by air, Victoria thought, was like being taken on a school trip. Kind but firm air hostesses, like teachers dealing with children, ordered you around at what seemed like every step.
They were now waiting in a large room opening directly on to Heathrow airport. Outside the loud noise of a plane gave the perfect background to Mrs Hamilton Clipp who, Victoria had realised, was a non-stop talker.
'We're all here. Why can't they hurry up? They're running late. What are we waiting for?'
Her question seemed to be answered almost before the words were out of her mouth.
The door from the Customs and Passport Department swung open and a tall man came through in a very dramatic manner. Air officials were all around him and two large sacks were being carried by a BOAC officer.
Mrs Clipp sat up straight.
'He's certainly somebody important,' she remarked.
'And he knows it,' thought Victoria.
The late traveller's appearance was calculated to cause a sensation. He wore a dark-grey travelling cloak. On his head was a very large, wide hat. He had silver-grey, curly hair, worn rather long, and a beautiful, large, silver-grey moustache. Yes, he certainly knew how to be dramatic. Victoria, who disliked theatrical men, looked at him with disapproval.
The air officials were, she saw with displeasure, most attentive.
'Yes, Sir Rupert.'
'Of course, Sir Rupert.'
'The plane is leaving immediately, Sir Rupert.'
'My dear,' said Mrs Clipp excitedly, 'That's Sir Rupert Crofton Lee, the great traveller. You've heard of him, of course.'
Yes, Victoria remembered now. She had seen pictures in the newspapers. Sir Rupert was a great expert on China. He was one of the few people who had been to Tibet and travelled through the unknown parts of Kurdistan. His books had sold well because they had been written with humour and in an exciting style.
Sir Rupert was an excellent advertisement for himself - he said nothing that was not true.
With a swing of his great cloak, Sir Rupert passed through the door to the airport.
'Now then, please,' said the air hostess. 'Take your seats in the plane. This way. As quickly as you can, please.'
Victoria helped Mrs Clipp into her seat and sat next to her. In front of them was the great man.
The doors closed - the plane began to move.
'Were really going,' thought Victoria with delight. 'Oh, isn't it frightening? What if it never gets off the ground? Really, I don't see how it can!'
The engines were making a terrifying noise. Louder and louder, the aeroplane moved faster - faster still - they were rushing along.
'It will never go up,' thought Victoria, 'we'll be killed.'
Faster - more smoothly - no bumps - they were flying - she could see a silly little train below - doll's houses - toy cars on roads. Higher still - and suddenly the earth below was just a flat map.
People undid their safety-belts, opened magazines. Victoria was in a new world. Below her were white clouds. The plane was in the sun.
In front of her, Sir Rupert stood up, carelessly threw his large hat up with the hand luggage and relaxed into his seat.
'What a show-off.' thought Victoria, irritated. She saw with some pleasure that Sir Rupert had a boil starting on the back of his neck - it made the great man seem more human.
---
Stopping first in Cairo en route for Baghdad, Mrs Hamilton Clipp said that she was going to sleep until six, and suggested that Victoria might like to see the Pyramids.
'I've arranged a car for you, Miss Jones.'
Victoria was very grateful, and said so with warmth.
The afternoon at the Pyramids was so enjoyable that Victoria wished she could stay a week in Cairo - perhaps go up the Nile.
'And what would you use for money?' she thought as she sleepily lay down on her bed.
'And what are you going to do once you land in Baghdad with only a few pounds in your pocket?' Victoria decided to ignore that thought too.
Why worry?
Her eyes, tired from the strong sunlight, closed gently.
A knock on the door woke Victoria. She got off the bed and opened it. But the knock had been at the next door, it was another air hostess, dark-haired and formal in her uniform. Sir Rupert Crofton Lee opened the door just as Victoria looked out.
'I'm so sorry, Sir Rupert,' the air hostess was charming, 'but would you mind coming to the BOAC office? Just a detail about the flight to Baghdad tomorrow.'
Victoria went back into her room. Less sleepy now, she looked at her watch. An hour and a half until Mrs Clipp would need her. She decided to go for a walk. Walking, at least, needed no money.
She came out of her room. Three doors down she passed the BOAC office. It had a card hanging on the door. Just as she passed. Sir Rupert came out. Walking fast, he passed her quickly and went on ahead, his cloak swinging.
---
Mrs Clipp was in a difficult mood when Victoria reported for duty.
'I'm worried about the excess baggage, Miss Jones. My ticket to Baghdad is paid for, but it seems the excess baggage was only paid for to Cairo with BOAC. We go on tomorrow by Iraqi Airways. Perhaps you could find out?'
Victoria could not find the BOAC office at first, but finally she found it in a corridor at the other side of the hotel. It was quite a big office. The other office, she supposed, had been a small one, only used during the afternoon.
Mrs Clipp's fears about the excess baggage were justified, which annoyed her very much.
مشارکت کنندگان در این صفحه
تا کنون فردی در بازسازی این صفحه مشارکت نداشته است.
🖊 شما نیز می‌توانید برای مشارکت در ترجمه‌ی این صفحه یا اصلاح متن انگلیسی، به این لینک مراجعه بفرمایید.