سرفصل های مهم
فصل 04
توضیح مختصر
زمان مطالعه

7 دقیقه

سطح

خیلی سخت
دانلود اپلیکیشن «زیبوک»
این فصل را می‌توانید به بهترین شکل و با امکانات عالی در اپلیکیشن «زیبوک» بخوانید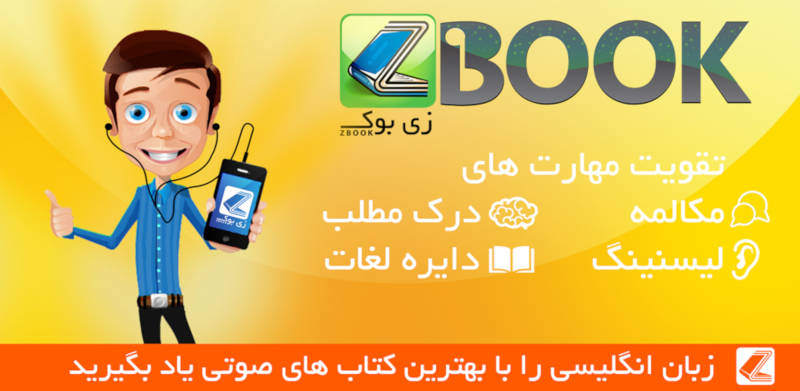 متن انگلیسی فصل
Chapter four
Somehow or other Victoria intended to get to Baghdad. So first she went into a travel agency. There was no difficulty in travelling to Baghdad. You could go by air, by sea, by train, boat and car - but only if you had between sixty and a hundred pounds.
Victoria had eight pounds.
She asked about an air stewardess job, but found there was a waiting list.
Victoria next visited the employment agency where the manager welcomed her as one of those people who passed through the office regularly.
'Dear me, Miss Jones, out of a job again…'
'Is there any chance,' asked Victoria, 'of a job in Baghdad?'
'Baghdad?' said the manager in great surprise.
Victoria saw she might as well have said the South Pole. 'I very much want to get to Baghdad. As a nurse or cook, or looking after children. Any way at all.'
The manager shook her head. 'I can't offer much hope. There was a lady in yesterday with two little girls who was offering a ticket to Australia.'
Victoria didn't want to go to Australia.
'If you hear of anything, I'd even go just for the price of a ticket out - that's all I need.'
Everything now seemed to bring Baghdad to Victoria's attention. The evening paper noted that Dr Pauncefoot Jones, the well-known archaeologist, had started work at an ancient city near Baghdad. The Thief of Baghdad was on at the cinema, and a New History of Baghdad was in the bookshop window.
Victoria believed that if you wanted to do a thing, there was always some way of doing it. So she wrote a list of possible ways.
Try Foreign Office?
Advertisement?
Iraqi Embassy?
Companies that sell dates?
And transport firms?
British Council?
She added to the list: Somehow get my hands on a hundred pounds?
---
The following morning, Victoria was combing her wild, dark hair when the telephone rang. It was the agency manager, who said excitedly, 'My dear. The most amazing thing.'
'Yes?' cried Victoria.
'A Mrs Hamilton Clipp - travelling to Baghdad in three days - has broken her arm - she needs someone to help her - I rang you at once. I don't know if other agencies 'I'm on my way,' cried Victoria. 'Where is she?'
'The Savoy. She's an American. Mr and Mrs Hamilton Clipp.'
Victoria hurried out and got on a number 19 bus. On the bus, she noticed a useful item in the newspaper that a woman was reading. She got off at Green Park and entered the Ritz Hotel. Using Ritz notepaper, Victoria wrote herself words of praise from 'Lady Cynthia Bradbury', who had just left England for East Africa: 'excellent at dealing with illness and capable in every way'.
Leaving the Ritz she walked to another big hotel, a favourite of church leaders.
In different handwriting - on the hotels special notepaper - she wrote words of praise from the 'Bishop of Llangow'.
Now fully prepared, Victoria went on to the Savoy Hotel. Explaining that she had come from the employment agency, she asked for Mrs Hamilton Clipp.
It was Mr Hamilton Clipp, a tall, grey-haired American with a kindly manner, who welcomed her.
'Now, Miss Jones, you'd better come up and see Mrs Clipp. I believe she's with another young lady, but she may have gone by now.'
Victoria panicked. Was she to get so near only to be disappointed at the last moment?
As they walked along the corridor, a young woman came out of a door at the far end. Victoria had a strange sensation that it was herself who was approaching. The young woman passed them and Mr Hamilton Clipp turned round to look at her in surprise.
'Well now,' he said. 'That was Anna Scheele.'
He stopped as he spoke, opened a door and stood aside for Victoria to enter.
Mrs Hamilton Clipp was sitting on a chair near the window. She was a little, bird-like woman, and her broken arm was in a hard covering of white plaster.
Her husband introduced Victoria.
'Oh, it's been most unfortunate, Miss Jones,' cried Mrs Clipp. 'Here we were, enjoying London and all our plans were made - I'm going to visit Sadie, my married daughter in Iraq. Then I fell down some steps in Westminster Abbey. It's not too uncomfortable - but how I'd manage travelling, I don't know. And George here can't get away from his business for another three weeks. Once I'm out there, I don't need a nurse, Sadie can do all that's needed, so I thought I would see if I could find someone who would be willing to come along for the price of a ticket out.'
'I've done a lot of nursing,' said Victoria, offering her references. 'I was with Lady Cynthia Bradbury. And if you need any letters writing, I was my uncle's secretary for some months. My uncle,' said Victoria modestly, 'is the Bishop of Llangow.'
The Hamilton Clipps were, Victoria thought, most impressed. And so they should be after the trouble she had taken!
'It's wonderful,' said Mrs Hamilton Clipp. 'An answer to our prayers.'
'Exactly,' thought Victoria.
'You have a job out there? Or are you joining a relative?' asked Mrs Hamilton Clipp.
Caught unprepared, Victoria thought quickly.
'I'm joining my uncle. Dr Pauncefoot Jones,' she explained.
'Oh! The archaeologist?'
'Yes. I'm very interested in his work, but I have no qualifications so the Expedition could not pay for my ticket. But if I can get there on my own, I can join them and make myself useful.'
'What a nice direct girl,' said Mr Hamilton Clipp. 'We really are in luck.'
At that, Victoria could not stop her face from blushing red.
مشارکت کنندگان در این صفحه
تا کنون فردی در بازسازی این صفحه مشارکت نداشته است.
🖊 شما نیز می‌توانید برای مشارکت در ترجمه‌ی این صفحه یا اصلاح متن انگلیسی، به این لینک مراجعه بفرمایید.