سرفصل های مهم
فصل 06
توضیح مختصر
زمان مطالعه

12 دقیقه

سطح

متوسط
دانلود اپلیکیشن «زیبوک»
این فصل را می‌توانید به بهترین شکل و با امکانات عالی در اپلیکیشن «زیبوک» بخوانید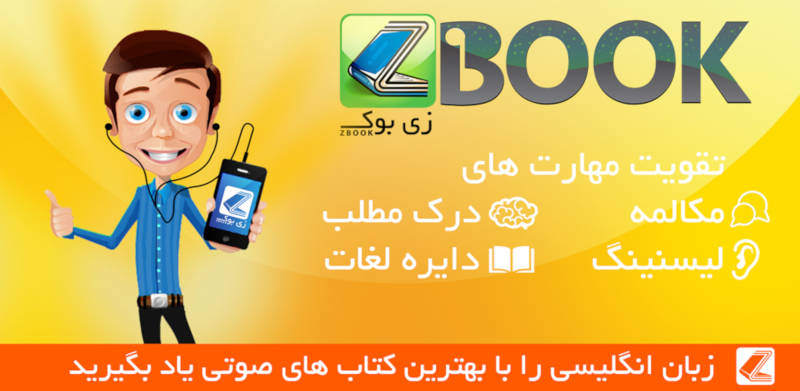 متن انگلیسی فصل
Chapter six
Richard Baker came ashore from the Indian Queen in Basrah, the main port in the south of Iraq. As small cargo boats were often delayed, he had given himself some spare time so he now had two days before he must go on, via Baghdad, to join Dr Pauncefoot Jones.
This was a good opportunity to visit some very interesting ancient ruins across the border in Kuwait. A plane left at ten the next morning - of course, a visa for Kuwait was needed, but it would be pleasant to meet the Consul-General again.
The British Consulate in Basrah had a small gate from its garden to the road beside the Shatt el Arab River, and a business entrance in the main street. Richard went in and was taken to a waiting room off the corridor, which ran straight through to the garden.
There were several people in the waiting room. Richard hardly looked at them, his thoughts happily in the year 1750 BC.
It would be hard to say what made him pay attention to the other human beings. It was, first, a nervousness, a sense of tension which reminded him of the war - of a time when he and two others had parachuted and then waited in the cold of early morning for the moment to act. A time of dread - and it was this same smell that was in the air.
The smell of fear…
Someone in this room was in fear of his life…
He looked around. An Arab in a ragged, brown coat, his fingers playing with the beads he held. A fat Englishman. A thin, dark-skinned man who was sitting back, his face peaceful. An Iraqi clerk. An elderly Iranian in white robes. They all seemed quite relaxed.
The sound made by the beads had a pattern that seemed strangely familiar. Short - long - long - short - that was Morse code. Richard could read it easily. OWL. ETON. What! Yes, it was being repeated, the sounds made by the ragged Arab. 'Owl. Eton. Owl.'
Owl had been Richard's nickname at Eton.
He looked at the Arab, seeing the traditional black and white keffiyah around his head, the striped robe, the old khaki coat, and a ragged, hand-knitted red scarf. There were hundreds of men like him down by the river. The eyes met his but showed no sign of recognition - but the beads continued to click.
'Fakir here. Get ready. Trouble.'
Fakir? Of course! Fakir Carmichael! A boy he'd known at school who had been born out here in - Turkestan, Afghanistan?
Richard took out his pipe, looked into it and then tapped it on an ashtray: 'Message received.'
Fakir Carmichael got up and crossed towards the door. He almost fell as he was passing and caught hold of Richard to steady himself. He apologized and moved on.
After that, things happened very fast. The fat Englishman pulled a gun from his pocket and Richard knocked it out of his hand as it came up. The gun fired and a bullet buried itself in the floor.
Carmichael had passed through the doorway and turned towards the Consul's office, but he stopped suddenly, then quickly ran the other way into the busy street.
The Consulate police officer ran in. Richard was holding the fat man's arm. The Iraqi clerk was dancing excitedly, the dark- skinned, thin man was staring and the elderly Iranian was not interested.
Richard cried, 'What the hell are you doing?'
There was a moment's pause, then the fat man replied, 'Sorry. A silly accident.'
'Nonsense. You were going to shoot that Arab.'
'No, no, not shoot him. Just give him a fright. I recognized him suddenly as a man who had cheated me.'
Richard felt it was best to accept the explanation. After all, what could he prove? And would Carmichael thank him for starting an argument that would bring public attention? If he were on secret business, he would not.
Richard let go of the man's arm.
The officer was still excited. 'It is not allowed,' he was saying, 'to bring guns into the British Consulate. The Consul will be very angry.'
'I am sorry,' said the fat man. 'Little accident - that's all. I'd better get out of here.' He pushed a card suddenly at Richard. 'I'm at the Airport Hotel if there's any problem, but it was an accident. Just a joke.'
Richard watched him walk out, hoping he had done the right thing. But it was difficult to know.
'Mr Clayton is free now,' said the officer.
Richard followed the man along the corridor towards the sunlight. The Consul's room was at the end of the passage. Mr Clayton was sitting behind his desk, a quiet, grey-haired man with a thoughtful face.
'I don't know if you remember me,' said Richard. 'We met in Tehran two years ago.'
'Of course. You were with Dr Pauncefoot Jones. Are you joining him again this year?'
'Yes. I'm on my way there now, but I've got some time to spare, so I wanted to fly down to Kuwait. There's no difficulty, I suppose?'
'Oh, no. I'll telegram Archie Gaunt at the Consulate. You can stay there. And we'd be delighted to have you here tonight. At the moment - let me see - we've got Crosbie of the Oil Company and some young man of Dr Rathbone's who's down here trying to get some cases of books through Customs. Come upstairs and see Rosa.'
He took Richard out into the sunny garden. Some steps led up to the private rooms of the Consulate. Gerald Clayton pushed open the door at the top and showed his guest into a cool hallway.
Clayton called, 'Rosa,' and Mrs Clayton, whom Richard remembered as a cheerful woman, full of energy, came out of an end room.
'You remember Richard Baker, dear? He came to see us with Dr Pauncefoot Jones in Tehran.'
'Of course,' said Mrs Clayton shaking hands. 'We went to the bazaars together and you bought some lovely rugs.'
'The best buys I've ever made,' said Richard. 'All due to your excellent bargaining.'
'Baker wants to fly to Kuwait tomorrow,' said Gerald Clayton. 'I've said that he can stay with us tonight. Now I must get back. There's been some trouble in the office. Somebody fired a gun.'
'One of the local sheikhs. I suppose,' said Mrs Clayton. 'They do so love guns.'
'No,' said Richard. 'It was an Englishman who wanted to shoot an Arab.'
Clayton took a card out of his pocket. 'I have his card. Robert Hall seems to be his name. Achilles Works, Enfield. I don't know what he wanted to see me about. He wasn't drunk, was he?'
'He said it was a joke,' said Richard, 'and that he had fired the gun by accident.'
Clayton raised his eyebrows. 'Salesmen don't usually carry guns. I must get back.' He hurried away.
Mrs Clayton took Richard into the sitting room and gave him a deliciously iced beer. She asked why he was going to Kuwait and he told her.
She asked why he hadn't got married yet and Richard said he didn't think he was the marrying kind. To which Mrs Clayton said, 'Nonsense. Archaeologists make splendid husbands. And are there any young women coming out to the dig this season?'
'One or two,' Richard explained, 'and Mrs Pauncefoot Jones, of course.'
Mrs Clayton asked hopefully if they were nice girls who were coming out, and Richard said he didn't know because he hadn't met them yet. They were very inexperienced.
For some reason this made Mrs Clayton laugh.
---
Richard found his room very comfortable, and his opinion of Mrs Clayton rose still higher.
Feeling in the pocket of his coat, he took out a folded piece of dirty paper. He looked at it with surprise - then he remembered how Carmichael had held on to him when he fell.
He unfolded the paper. A Major John Wilberforce had written that Ahmed Mohammed was a good and willing worker, able to drive a lorry and do minor repairs and completely honest. It was the usual type of chit, or reference, given in the East.
Frowning. Richard thought about the events of the morning: Carmichael had been afraid for his life. He had run into the Consulate to find safety. But instead the enemy had been waiting for him - and willing to risk shooting him in front of other people. It must, therefore, be very urgent. And Carmichael had managed to pass this chit to his old school friend. It must, therefore, be very important - and Carmichael's enemies would look for it.
What then should Richard do with it?
He would keep it until Carmichael came for it - but first he must make it safe.
Tearing half a sheet from an old letter, Baker sat down to write a chit for a lorry driver but using different words - if this message was a code, that would be the end of that. Then he covered the new chit with dust from his shoes and folded and refolded it until it looked old and dirty.
He looked at the original message for some time. Finally, with a smile, he folded it small, then covered it in plasticine taken from his work-bag. Then he took something else from his work-bag, something he had found on a dig. He pressed it firmly into the plasticine. He studied the result with satisfaction - he had just made a beautiful design of the Sun God Shamash.
Finally he put the copy of the new chit he had made in his coat pocket.
Later that evening, when he checked, as he expected, it had gone.
مشارکت کنندگان در این صفحه
تا کنون فردی در بازسازی این صفحه مشارکت نداشته است.
🖊 شما نیز می‌توانید برای مشارکت در ترجمه‌ی این صفحه یا اصلاح متن انگلیسی، به این لینک مراجعه بفرمایید.