سرفصل های مهم
فصل 10
توضیح مختصر
زمان مطالعه

11 دقیقه

سطح

سخت
دانلود اپلیکیشن «زیبوک»
این فصل را می‌توانید به بهترین شکل و با امکانات عالی در اپلیکیشن «زیبوک» بخوانید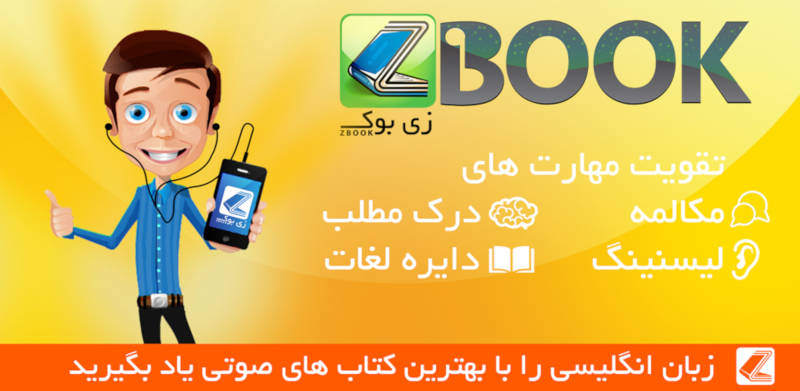 متن انگلیسی فصل
Chapter ten
Victoria woke to a morning of bright sunshine and went out on to the balcony. Sitting a little way along was a man with grey hair curling down on to his red-brown neck. With surprise, Victoria recognized Sir Rupert Crofton Lee.
Why she was surprised, she could not say. Perhaps because she thought an important man such as Sir Rupert would have been staying at the Embassy. But here he was, staring at the Tigris.
After breakfast, Victoria went to look for the Olive Branch.
Baghdad was completely different from her idea of it - people shouting and a main road filled with cars, sounding their horns angrily. In the shop windows there was a strange mixture of European goods: babies' shoes and woollen clothes, toothpaste and face creams, electric torches and china cups and saucers, all shown together. Most people wore poor quality Western clothes, bits of old army uniforms; and there were a few figures with long black clothes, their faces covered, who went almost unnoticed. Women with dirty babies in their arms asking for money came up to her. The road was in poor condition with the occasional large hole.
She felt lost and far from home. Here there was no beauty, only confusion. She came to the first bridge, passed it and went on. And slowly a kind of delight came over her - the pleasure of seeing all sorts of goods coming from all over the world to satisfy the desires of so many different people.
And then she heard a great hammering on metal. Looking along an alley, Victoria saw the Copper Bazaar. For the next hour she forgot the Olive Branch. The Copper Bazaar delighted her. The blow-lamps, the red-hot metal, the whole process of making things with copper was wonderful. She walked slowly through the souk, came out of the Copper Bazaar and saw bright striped horse blankets, cotton bedcovers, and huge rolls of cheap cottons in pretty colours.
Occasionally, with its owner shouting 'Balek, Balek,' a loaded donkey pushed past her, or men carrying heavy loads on their backs. Little boys carrying trays round their necks pushed their goods towards her with loud calls to buy. Victoria walked in a happy dream. At every turn under the large cool arches and in the alleys, you came to something unexpected - men sitting sewing, a line of watches and cheap jewellery, expensive and richly coloured cloth.
'Balek!'
A donkey carrying a huge load made Victoria step aside into a dark alley that turned and twisted between tall houses. There, by chance, she looked into a courtyard and at its far side was a doorway with a huge sign: THE OLIVE BRANCH.
Happily, Victoria ran across the courtyard and through the open door. She found herself in a poorly-lit room with tables covered with books and magazines and more books on shelves and groups of chairs here and there.
Out of the darkness a young woman said in careful English, 'Can I help you?'
She wore trousers and an orange shirt and had dull black hair. She had large, sad, dark eyes and a heavy nose.
'Is - is Dr Rathbone here?' Victoria asked.
It was maddening not to know Edward's last name!
'Yes. Dr Rathbone. The Olive Branch. You wish to join us? Yes? That will be very nice.'
'Well, perhaps. Can I see Dr Rathbone, please?'
The young woman smiled in a tired way. 'We do not interrupt. I have a form. I tell you all about everything. Then you write your name. It is two dinars, please.'
'I'm not sure yet that I want to join,' said Victoria, worried about the money. 'I'd like to see Dr Rathbone - or his secretary. His secretary would be fine.'
'I explain to you everything. We all are friends here, friends together, friends for the future - reading very fine educational books - speaking poems to each other.'
'Dr Rathbone's secretary,' said Victoria loudly and clearly. 'He particularly told me to ask for him.'
A growing determination to win the argument showed on the young woman's face.
'Not today,' she said. 'We do not interrupt.'
Unhappily, instead of the Olive Branch creating friendly feelings, it seemed to be having the opposite effect.
'I have just arrived from England,' Victoria insisted. 'Please take me to Dr Rathbone at once! At once!'
The young woman turned and led Victoria to the back of the room, up a staircase and along a passage. She knocked at a door.
'Come in.'
Victoria's guide opened the door. 'It is a lady from England for you.'
From behind a large desk covered with papers, an important looking, white-haired man of about sixty got up. He looked kind and charming and welcomed Victoria with a warm smile. They shook hands.
'So you've just come out from England,' he said.
'Yes. I'm a friend of Edward's.'
'Why, what a lovely surprise for him when he gets back,' said Dr Rathbone.
'Back?' said Victoria.
'Yes, Edward's at Basrah. I had to send him down there to see about some books. There have been the most annoying problems with Customs. Edward's good at that sort of thing. He's a fine young man.'
His eyes twinkled. 'But I don't suppose I need to sing Edward's praises to you, young lady?'
'When - when will Edward be back from Basrah?' asked Victoria hopefully.
'Not till he's finished the job - and you can't hurry things in this country. Tell me where you are staying and I'll make sure he gets in touch as soon as he's here.'
'I was wondering if I could do some work here?' Victoria spoke urgently, thinking of her money troubles.
'Yes, of course, you can be most valuable,' said Dr Rathbone warmly. 'Our work is going very well - but there's lots more to do. I've got thirty volunteers already - all of them very enthusiastic!'
Volunteering would not help Victoria.
'I really wanted a paid job,' she said.
'Oh dear!' Dr Rathbone lost his smile. 'That's difficult. Our paid staff is very small - and with the volunteers, it's enough.'
'I really must find a job,' explained Victoria.
'My dear young lady, I hope you'll help us in your spare time. Most of our workers have their own jobs. You'll find it a great experience to help us. There must be an end to all the violence in the world, the wars, the misunderstandings. A common meeting ground, that's what we need. Drama, art, poetry - the great things of the heart - no room there for jealousy or hatred.'
'N-no,' said Victoria doubtfully.
'I've had A Midsummer Night's Dream translated into forty languages,' said Dr Rathbone. 'Forty different groups of young people all reading the same wonderful literature. Young people - that's the secret. It's the young who must get together. For example that girl, Catherine, who brought you up here. She's a Syrian from Damascus. Normally, you and she would never have met. But at the Olive Branch you and she and many others all meet and like each other - that's how the world is meant to be.'
Victoria could not help thinking that Dr Rathbone was fooling himself. She and Catherine, for instance, had not liked each other at all. And Victoria strongly suspected that the more they saw of each other, the greater their dislike would grow.
'Edward's excellent,' said Dr Rathbone. 'Friends with everybody. All the girls admire Edward, they'll do anything for him. He and Catherine get on particularly well.'
'Indeed,' said Victoria coldly. Her dislike of Catherine grew even stronger.
'Well,' said Dr Rathbone smiling, 'come and help us if you can.' He shook her hand warmly.
Downstairs, Catherine was talking to a girl who had just come in with a suitcase. She was a good-looking, dark-haired girl, and Victoria thought she had seen her before. But the girl looked at her without any recognition.
Forcing herself to say goodbye politely to Catherine, Victoria went out.
She returned to the hotel. Trying not to think about her own problems - a girl in Baghdad without any money - instead she considered Dr Rathbone and the Olive Branch. Edward had an idea that there was something 'not right' about Dr Rathbone. But Victoria thought that he was just one of those people who are so sure of what they believe, that they cannot see what the world is really like.
مشارکت کنندگان در این صفحه
تا کنون فردی در بازسازی این صفحه مشارکت نداشته است.
🖊 شما نیز می‌توانید برای مشارکت در ترجمه‌ی این صفحه یا اصلاح متن انگلیسی، به این لینک مراجعه بفرمایید.