سرفصل های مهم
فصل 02
توضیح مختصر
زمان مطالعه

8 دقیقه

سطح

خیلی سخت
دانلود اپلیکیشن «زیبوک»
این فصل را می‌توانید به بهترین شکل و با امکانات عالی در اپلیکیشن «زیبوک» بخوانید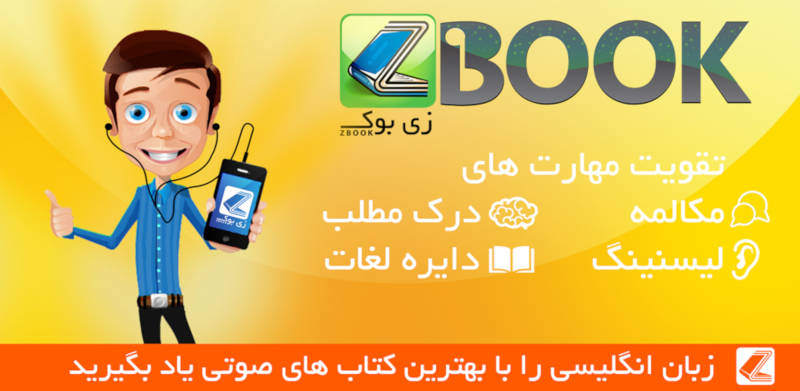 متن انگلیسی فصل
Chapter two
Victoria Jones was sitting in FitzJames Gardens, telling herself there really was a wrong moment for everything.
Victoria was generous, kind and brave - and telling lies was irresistible to her. Victoria lied easily and with artistic skill. If Victoria was late (which she often was), the excuse of a delayed bus was not enough. Victoria preferred an exciting robbery in which she had helped the police. To Victoria - with her desire for adventure - a satisfying world was one in which there were tigers and dangerous criminals.
A slim girl with lovely legs, Victorias features were small and neat. But she could twist them to look like almost anybody.
And that was her present trouble. Employed as a typist, Victoria had been entertaining the other typists with a performance of the boss's foreign wife visiting her husband's office.
'Why you say we can't have that sofa, darling?' Victoria demanded in a high, complaining voice. 'You say there is no money. But then why you take that blonde girl dancing? Ah! You think I not know! And if you take that girl, then I have a sofa and a very nice fur coat-'
When the delighted typists suddenly returned to work, Victoria turned quickly to discover that her boss was standing in the doorway. He had heard everything.
---
So, with only a week's salary in her bag, Victoria was sitting in FitzJames Gardens - and only now noticing the young man at the other end of the seat. He was as good-looking as an angel, fair-haired, with very blue eyes. And those eyes, Victoria thought, were admiring her.
Victoria was not shy about making friends with young men in public. She smiled and the young man smiled back happily. 'Hello. This is a nice place. Do you often come here?'
'Nearly every day.'
'Just my luck that I never came here before.' He sighed. 'My name's Edward, what's yours?'
'Victoria.'
'Why did your parents name you after a railway station?'
'There's Queen Victoria as well,' Miss Jones said.
'Mm, yes. What's your other name?'
'Jones.'
'Victoria Jones,' Edward shook his head. 'They don't go together.'
'You're right,' said Victoria. 'If I were Jenny, it would be nice - Jenny Jones. But Victoria needs something with a bit more style.' This pleasant moment was interrupted by Edward looking at his watch, and making a horrified noise.
'I must rush back to my boss - er - what about you?'
'I lost my job this morning.'
'Oh, I am sorry,' said Edward.
'Well, don't be. I'll easily get another, and I had fun.'
And delaying Edward's return to work even more, she gave him an energetic repeat of the morning's performance, to Edward's great enjoyment.
'You are marvellous, Victoria. You ought to be an actress.' Victoria accepted this with a smile and said that Edward had better be going if he didn't want to be dismissed himself.
'And I would not get another job as easily as you. It must be wonderful to be a good typist,' said Edward.
'I'm not a good typist,' Victoria admitted, 'but fortunately even the worst typists can get a job now. What's your job? I suppose you're out of one of the services. RAF?'
'Good guess.'
'Fighter pilot?'
'Right again. They're very good about getting us jobs, but the trouble is that we're not particularly clever. I mean we didn't need to be clever in the RAF. They put me in an office with files and figures and it all seemed pointless. Made me sad.'
Victoria nodded sympathetically.
Edward went on unhappily, 'It was all right during the war - we all knew what we had to do - but not now, in the world of 1950. I'm no good at all. Well - I'd better be going - I say - would you mind if…?'
To Victoria's surprise, Edward produced a small camera. She turned pink.
'I really would like a photo of you. You see, I'm going to Baghdad tomorrow.'
'To Baghdad?' Victoria said, disappointed.
'Yes. I wish I wasn't - now. Earlier I was very pleased - I took the job to get out of this country.'
'What sort of job is it?'
'Poetry, that sort of thing. Dr Rathbone is my boss. He's very interested in culture and he wants everyone to share it. He's opening a bookshop in Baghdad. He gets Shakespeare translated into Arabic, Kurdish and Persian.'
'What do you actually do?' asked Victoria.
'Well, just about everything Dr Rathbone needs doing. Then, in Baghdad, I'm supposed to get everyone joining in - it's a kind of youth movement - all nations united in peace. Actually, it's all rather serious and a bit boring. So, if you wouldn't mind - oh I say, that's wonderful…'
The camera clicked twice and Victoria almost purred like a cat with pleasure.
'But it's terrible, having to go now I've met you,' said Edward. 'And the thing is, I've got a feeling there's something not right somewhere.'
'Not right?'
'Yes. I mean Rathbone is very respectable and wise and best friends with all types of important people. But… it's just a feeling - well, time will tell. I wish you were coming, too.'
'So do I,' said Victoria.
'What are you going to do?'
'Find another job,' said Victoria miserably. 'Goodbye, Edward, good luck.'
They heard a clock in the distance and Edward said, 'Oh dear - I must fly…'
And he was gone, lost among the London crowds.
Victoria, remaining behind, was thinking about Romeo and Juliet. She and Edward, she felt, were like that unhappy couple. Meeting, instant attraction, frustration - two romantic hearts separated forever.
Victoria rose and walked quickly out of FitzJames Gardens. She had come to two decisions: the first was that (like Juliet) she loved this young man and was going to have him. The second was that, as Edward would soon be in Baghdad, she must go there too.
مشارکت کنندگان در این صفحه
تا کنون فردی در بازسازی این صفحه مشارکت نداشته است.
🖊 شما نیز می‌توانید برای مشارکت در ترجمه‌ی این صفحه یا اصلاح متن انگلیسی، به این لینک مراجعه بفرمایید.