سرفصل های مهم
فصل 22
توضیح مختصر
زمان مطالعه

7 دقیقه

سطح

سخت
دانلود اپلیکیشن «زیبوک»
این فصل را می‌توانید به بهترین شکل و با امکانات عالی در اپلیکیشن «زیبوک» بخوانید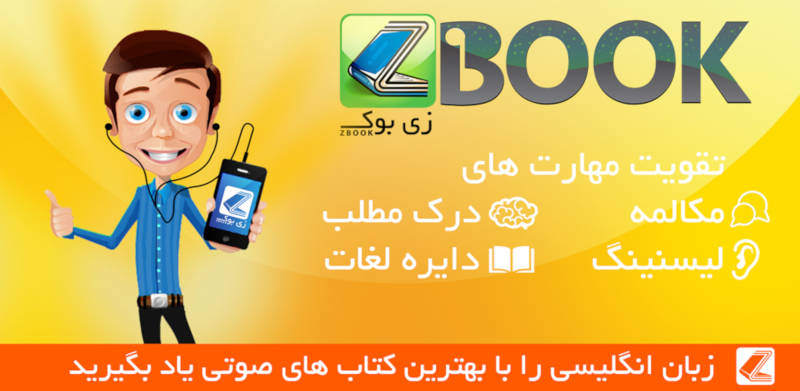 متن انگلیسی فصل
Chapter twenty two
'You know,' said Richard Baker, 'I'm worried about that girl.' Dr Pauncefoot Jones said, 'What girl?'
'Victoria.'
'Victoria?' Dr Pauncefoot Jones looked about. 'My goodness, we came back without her yesterday, didn't we?'
'I wondered if you had noticed,' said Richard.
'Very wrong of me. Didn't she know where to find the lorry?'
'She wasn't planning to come back here,' said Richard frowning. 'But she went off in a car with a young man, it seems, and she didn't come back. What's more, she hadn't opened her luggage. That seems very strange to me. And we had agreed to meet for lunch. I hope nothing's happened to her.'
'Oh, I'm sure she's fine,' said Dr Pauncefoot Jones comfortably. 'They've kidnapped her once,' said Richard. 'What's to prevent them kidnapping her again? Would you mind, sir, if I went into Baghdad again tomorrow? I'm worried about that girl. I really am.'
Dr Pauncefoot Jones suddenly gave his colleague his full attention. 'Dear me, Richard, I had no idea that you had that kind of interest in her. Of course, Victoria is most attractive. You've got good taste, Richard, I will admit that.'
'There's nothing of that kind,' said Richard, going red and looking even more superior than usual. 'I'm just - er - worried about her. I must go back to Baghdad.'
---
'You!' said Victoria with dislike.
Taken up to her room in the Babylonian Palace Hotel in Baghdad, the first person she saw was Catherine dressed as a nurse.
Catherine nodded with equal hatred.
'Yes. It is I, you stupid English girl. Edward has never cared for you,' she continued full of scorn. 'It is me Edward loves!'
Looking at her hard, fanatical face, Victoria said, 'Anybody could do your hospital nurse act. The whole thing depends on me doing mine. I'm indispensable.'
Catherine whispered with hatred, 'Nobody is indispensable.'
---
The telephone rang and was quickly answered.
'American Embassy. How can I help?'
'This is Dr Smallbrook,' the caller repeated, as soon as a suitably important Embassy official had been called to the phone. 'I am looking after Miss Scheele who has a serious throat infection. Miss Scheele has some important papers with her and would like some responsible person from the Embassy to come to the Babylonian Palace Hotel and collect them. Immediately. Thank you. I will be waiting for you.'
---
Victoria turned from the mirror. She was wearing an expensive, well-made suit. Every blonde hair was carefully styled. She felt nervous but excited.
As she turned, she caught a nasty look in Catherine's eyes and was suddenly on her guard.
'What are you so pleased about?'
'Soon you will see.' Catherine's hatred was ugly. 'You think you are so clever. You think everything depends on you. Pah! You are a fool.'
A knock came on the door.
'Now you will see!' cried Catherine.
The door opened and a man came in. He was dressed in the uniform of the International Police. He locked the door behind him. Then he turned towards Victoria. As he looked at her, she saw that the heavy wooden stick carried by the police was already in his hand. She knew then what Catherine meant - what the real plan was. They had never intended her to play the part of Anna Scheele at the Conference. How could they risk that? No, the plan had always been that Anna Scheele would be killed at the last moment - killed in such a way that her face would not be recognizable. Only the fake papers would remain.
Victoria screamed. And with a smile, the man came towards her.
There was the crash of a breaking window - a heavy hand sent Victoria down on to the floor - she saw stars - and blackness. Then out of the blackness a wonderful English voice said, 'Are you all right, Miss?'
---
The telephone rang and Dakin picked it up.
An English voice said, 'Operation Victoria was successful'
'Good,' said Dakin.
'We've got Catherine and the doctor. The other man was fatally injured.'
'No news still of the real Anna Scheele?'
'No news at all'
Dakin put down the phone.
He was very glad to hear that Victoria was all right. But Anna herself, Dakin thought, must be dead. She had refused all help, had gone her own way - though she had repeated that she would be in Baghdad without fail on the 19th. Today was the 19th and there was no Anna Scheele. Perhaps she had been right not to trust the official organization - but apparently her own intelligence had been no better.
And without Anna Scheele, the evidence was not complete.
A messenger came in with a note: Mr Richard Baker and Mrs Pauncefoot Jones are here to see you about Carmichael.
'Show them in,' said Dakin.
Richard Baker and Mrs Pauncefoot Jones came in. Baker said, 'I was at school with a man I knew as Henry "Fakir" Carmichael. When I was at Basrah a few weeks ago, I met him in the Consulate waiting room, dressed as an Arab. Does this interest you?'
'Very much,' said Dakin.
'Carmichael was attacked and ran away but before he went, he slipped something into my pocket. The other day I learnt from Victoria Jones that he was dead - and you were the right person to deliver this to.'
He placed the dirty chit on Dakin's desk.
Dakin sighed deeply.
'This means more than you can possibly imagine.' He got up. 'I'm very grateful to you, Baker. Forgive me, but there is a lot I have to do without wasting a minute.'
He shook hands with Mrs Pauncefoot Jones saying, 'I suppose you are joining your husband at the dig. I hope you have a good season.'
'It's a good thing Pauncefoot Jones didn't come into Baghdad with me,' said Richard. 'He would probably have noticed the difference between his wife and his wife's sister.'
Mrs Pauncefoot Jones said in a low, pleasant voice, 'My sister Elsie is still in England. I dyed my hair black and came out on her passport. My sister's name before she married was Elsie Scheele. My name, Mr Dakin, is Anna Scheele.'
مشارکت کنندگان در این صفحه
تا کنون فردی در بازسازی این صفحه مشارکت نداشته است.
🖊 شما نیز می‌توانید برای مشارکت در ترجمه‌ی این صفحه یا اصلاح متن انگلیسی، به این لینک مراجعه بفرمایید.