سرفصل های مهم
فصل 16
توضیح مختصر
زمان مطالعه

7 دقیقه

سطح

خیلی سخت
دانلود اپلیکیشن «زیبوک»
این فصل را می‌توانید به بهترین شکل و با امکانات عالی در اپلیکیشن «زیبوک» بخوانید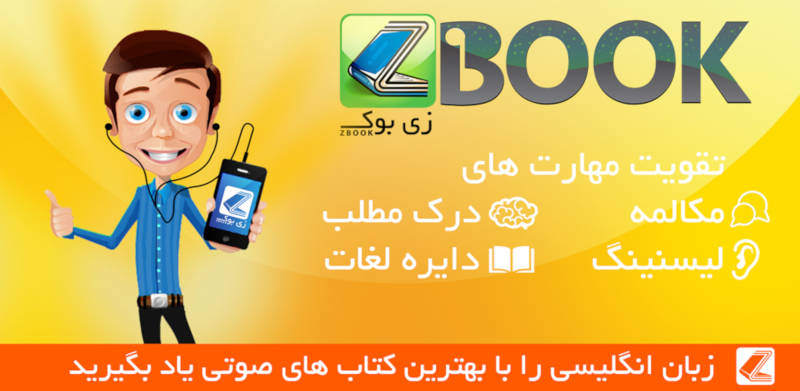 متن انگلیسی فصل
Chapter sixteen
The old car bumped madly over the rough road. The driver turned and smiled at them.
'Where are we going?'
'To Babylon,' said Edward. 'It's time we had a day out.'
'To Babylon?' cried Victoria. 'How lovely. Really, to Babylon?'
'Yes, but don't expect too much. Babylon isn't as impressive as it was.'
'The road isn't very good, is it?' gasped Victoria, bouncing in her seat.
'It gets worse later on,' said Edward.
They bounced along happily. The dust rose in clouds. Large lorries full of Arabs raced along in the middle of the road, paying no attention to the other drivers. They passed walled gardens and groups of women and children and donkeys - and to Victoria it was all delightful.
They reached Babylon in two hours and were happy to get out of the car. The pile of mud and ruins was a disappointment to Victoria, who had expected columns and arches.
But her disappointment disappeared as their guide led them along the Processional Way to the Ishtar Gate, with their pictures of unbelievable animals high on the walls. A sudden sense of a grand history came to Victoria and a wish to know something about this huge, proud city that now lay dead and empty.
After a while, they sat down by the Babylonian Lion to eat the picnic lunch that Edward had brought. The guide moved away, smiling and telling them firmly that they must see the museum later.
'Must we?' said Victoria dreamily. 'Things in glass cases don't seem real somehow. I went to the British Museum once. It was very tiring for the feet.'
'The past is always boring,' said Edward. 'The future's much more important.'
'This isn't boring,' said Victoria, waving a sandwich towards the ruins. 'There's a feeling of- of greatness here. A city of great Kings. Would you have liked to be a King of Babylon, Edward?'
Edward took a deep breath. 'Yes, I would. They understood how to be Kings in those days! That's why they could rule the world and put everything in order.'
How strange, thought Victoria, to be sitting in the ruins of Babylon talking like this. The sun was very hot and bright, and the ruins were pale and shimmering in the heat, with a background of dark palm trees. How very nicely Edward's hair grew down, with a little curl into his neck, Victoria found herself thinking. And what a nice neck - brown from the sun with no marks on it.
Suddenly Victoria sat up straight, wildly excited.
'I've just remembered, about Sir Rupert Crofton Lee.'
Edward looked at her blankly.
'He sat in front of me in the plane and I saw it - a boil on his neck.'
'Why shouldn't he have a boil? Painful, but lots of people get them.'
'Yes, yes, of course. But the point is that morning on the balcony he didn't have one.'
'One what?'
'A boil. Oh, Edward, do try and understand! In the aeroplane he had a boil and on the balcony at the Tio, he didn't. His neck was unmarked. So you see what it means - the man at the Tio wasn't Sir Rupert.'
She nodded violently. Edward stared at her.
'You're mad, Victoria. It must have been Sir Rupert.'
'No. Don't you see, Edward, I never looked at him properly, only at the general effect: the hat, the cloak, the whole appearance. How easy to copy that!'
'But why…'
'Because of Carmichael, of course. Carmichael was coming to Baghdad to tell him what he had discovered. And Carmichael wouldn't be on his guard with him. Of course - it was the false Rupert Crofton Lee who stabbed Carmichael!'
'I don't believe a word of it. It's madness. Don't forget, Sir Rupert was killed too, afterwards in Cairo.'
'Oh Edward, how awful! I saw it happen.'
'You saw it happen - Victoria, are you completely mad?'
'No, not at all. Just listen, Edward. There was a knock on my door - in the hotel in Cairo - at least I thought it was on my door and I looked out, but it was actually next door to mine, on Sir Rupert Crofton Lee's. It was one of the air hostesses. She asked him if he could go to the BOAC office. Don't you see, Edward? It was a trap, an impersonator was waiting, all ready, and as soon as Sir Rupert went into the office, they hit him on the head and the other man came out and took his place. They killed the real Sir Rupert when the impersonator came back to Cairo.'
'It's a wonderful story,' said Edward. 'But you know, Victoria, there is no evidence.'
'There's the boil…'
'Oh, forget the boil!'
'And there are one or two other things.'
'What?'
'The BOAC notice on the door. It wasn't there later. I remembered being surprised when I found the BOAC office was on the other side of the building. And the air stewardess. I've seen her since - here in Baghdad - at the Olive Branch. The first day I went there. She came in and spoke to Catherine. I thought then that I'd seen her before.'
After a silence, Edward said slowly, 'It all comes back to the Olive Branch - and to Catherine. Victoria, you've got to get closer to Catherine. Be nice to her. Somehow or other get to know who her friends are and where she goes and who she meets outside the Olive Branch.'
'What about Mr Dakin?' asked Victoria. 'Ought I to tell him about this?'
'Yes, of course. But wait a day or two. We may have a lot more to tell him.'
---
Excited by her discoveries, Victoria found it easy to speak to Catherine kindly the following day. When they left the Olive Branch together that evening, the two girls were much more like friends. Catherine led her in and out of narrow alleys and finally knocked on a door where a young woman welcomed them in English. She invited Victoria to sit by a clean basin, with shining taps and bottles of shampoo placed round it. Catherine left and Victoria relaxed in the care of an expert hairdresser. Soon her hair was covered in lovely creamy shampoo.
'And now, please…' said the young hairdresser.
Victoria moved her head over the basin. Water flowed over her hair and suddenly there was a sweet, sickly, hospital smell. A wet cloth was pressed over her nose and mouth. She fought wildly, but her thoughts were losing focus, a loud noise filled her ears…
Then blackness.
مشارکت کنندگان در این صفحه
تا کنون فردی در بازسازی این صفحه مشارکت نداشته است.
🖊 شما نیز می‌توانید برای مشارکت در ترجمه‌ی این صفحه یا اصلاح متن انگلیسی، به این لینک مراجعه بفرمایید.