سرفصل های مهم
فصل 11
توضیح مختصر
زمان مطالعه

8 دقیقه

سطح

ساده
دانلود اپلیکیشن «زیبوک»
این فصل را می‌توانید به بهترین شکل و با امکانات عالی در اپلیکیشن «زیبوک» بخوانید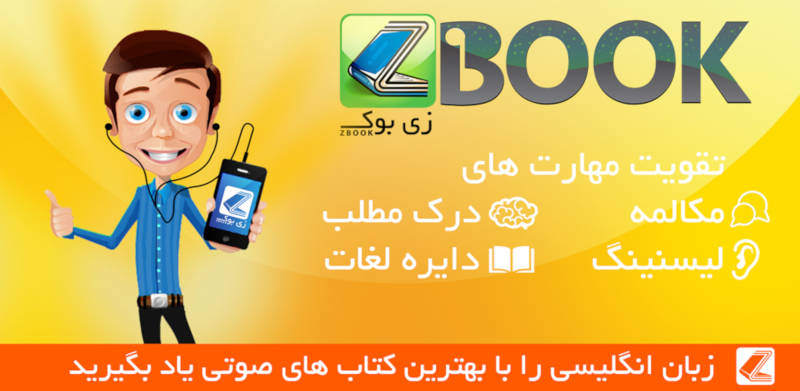 متن انگلیسی فصل
Chapter eleven
A drink at The Penguin
Back in London the police were still busy interviewing karate people in London who had a police record for violence. After my interview with Naoko Kawaguchi, I was convinced that there was some connection to the London Road murder. It was so long ago, but somebody was making sure that we remembered it.
I knew that I now had to set about finding Benson - the man who had confessed to killing Blakeston - if he was still alive. I could always go to police records, but the problem was that that would attract people's attention, which I didn't want. After the attack I had decided to be more careful.
'Why don't you start at The Penguin in Fleet Street?' Dad suggested. 'It's still there; I saw something about it in the newspaper the other day. Benson used to drink there. But remember, we're talking about a long time ago. Years ago.'
It seemed as good a place as any. I took another look at the photograph of Benson in the "Who Killed Murphy?" book and headed off to Fleet Street.
In the days when the British newspaper industry was centred on Fleet Street, The Penguin was the bar where all the journalists used to go to drink and chat. Dad talked of a time when the place was buzzing with hundreds of reporters, always onto something new, always chasing a story. These days I guessed it was a pretty sad place compared to then. It was mostly used by young executives with mobile phones and secretaries from the offices in the area.
When I got there it was early evening and The Penguin was full of people who had stopped in for a drink after work. The place was noisy and crowded and full of smoke. I was hoping I wouldn't have to stay long. I didn't feel very hopeful about finding Benson - it was all so long ago. I was even starting to use that phrase myself.
I got myself a beer and stood at the bar. All the seats were taken so it was the only place to be. I like standing at the bar anyway; all the most interesting conversation happens there. I looked around. It was a typical central London pub; dark wood and big mirrors everywhere. There were dark red leather seats under the mirrors and small round tables here and there.
I looked back to the people behind the bar. There were three of them: a middle-aged woman and two young men. The woman had a friendly face, bright red lipstick and a lot of messy blonde hair. She moved quickly behind the bar, a true professional. She looked like the best person to talk to.
I watched out for a break in the constant serving of drinks and jumped in quickly and started to make conversation.
'This place must have changed a lot since the old days,' I said, smiling at her. 'My Dad used to come here thirty years ago, when it was all reporters.'
Thankfully, she smiled back and started chatting. She was a friendly kind of woman.
'It's changed even in my day, love!' she said. 'My God, how it's changed… and not for the better, I tell you.' At this point she lowered her voice as if she were going to tell me a big secret. 'Between you and me,' she said, 'I'd much rather have journalists than this lot.' She nodded her head in the direction of the bar. A smart young man in an executive suit was holding a five pound note up and saying something.
'What's that love?' she called to him, 'a pint of bitter, right you are my darling,' and she moved quickly to the other end of the bar to serve the young man. Once she had pulled the pint of beer and taken his money she came back.
'Yes,' I said, as casually as possible, 'he used to know somebody called Peter… Benson, I think his name was. Used to drink here. But he lost touch with him.'
'Yes… well, a lot of the old crowd left, you know,' she replied. 'When they moved the newspaper offices. A journalist was he, this friend of your Dad's?'
'No, I don't think so,' I said. 'But I think a lot of his friends were journalists. An odd chap apparently. A bit strange, you know. But he must be about seventy now, perhaps older.'
'Oh… I think I know who you mean, love. A bit crazy. Yeah, yeah. I think he sometimes drinks at that pub just round the corner. The Six Bells. Left here years ago, he did. Had a bit of an argument with the old landlord. Something about a bet on a horse. Complete madman.' She tapped her head. It could mean anything, that sign, from slightly strange to completely mad. And with that she moved off to the other end of the bar to serve another group of customers.
I finished my beer and went out into the cold evening air of central London in search of The Six Bells. It was easy to find. It was, as the woman had said, just round the corner. I looked up at the old pub sign hanging outside, six gold bells on a dark blue background. The pub itself looked very old, as if it desperately needed repairs.
I bought myself another beer and found a seat. Although only three minutes walk from The Penguin, The Six Bells was very different. By now it was 7.30 and there were four customers in the public bar. They looked like regulars. They weren't talking to each other. Three of them stood at the bar with their pints of beer. The fourth, an elderly man, was sitting at a small table. The barman looked like he hadn't shaved for days and had just got out of bed. I told him that I was looking for Peter Benson.
'Oh, he stopped coming here about last November,' the barman said. I don't know whether he died or what. He was completely mad, you know.'
My heart sank. Benson might be dead! What I had feared all along might be true. If so, it was going to be more difficult than I thought.
'He's got a brother living in London somewhere, though,' the barman added. 'Here, that chap over there might know where he lives - he knew him.'
The barman pointed in the direction of one of the four regulars, the elderly man sitting in the other corner of the bar drinking Guinness. The old man did know James Benson, Peter's brother, and said he lived in Islington, in North London. He didn't know the exact address, but he thought it was off Upper Street. He used to drink with Benson at The Six Bells sometimes. It was a chance; the brother might know nothing at all, but I knew I had to try.
5th January 1961
Brixton Prison
Dear Paddy
Paddy, you have got to be strong at this time, especially for Mum and Dad and Ian. By now you will know that my appeal has failed and they have set the hanging date for 4th February. Mr Jeffreys came to tell me yesterday. Since then my mind has been spinning as you can imagine. I have hardly slept, going through this thing over and over in my head. I can't really tell you how a man feels at a time like this, only that it's the most terrible feeling in the world.
Mr Jeffreys will try everything he knows. The only hope is an appeal for a reprieve to the Home Secretary. But I don't know how much real hope there is now, unless the real murderer comes forward and gives himself up. Somebody, somewhere, did this crime and I am paying for it.
Be brave Paddy and pray for me.
Your loving brother
Brendan
مشارکت کنندگان در این صفحه
تا کنون فردی در بازسازی این صفحه مشارکت نداشته است.
🖊 شما نیز می‌توانید برای مشارکت در ترجمه‌ی این صفحه یا اصلاح متن انگلیسی، به این لینک مراجعه بفرمایید.