سرفصل های مهم
فصل 06
توضیح مختصر
زمان مطالعه

6 دقیقه

سطح

ساده
دانلود اپلیکیشن «زیبوک»
این فصل را می‌توانید به بهترین شکل و با امکانات عالی در اپلیکیشن «زیبوک» بخوانید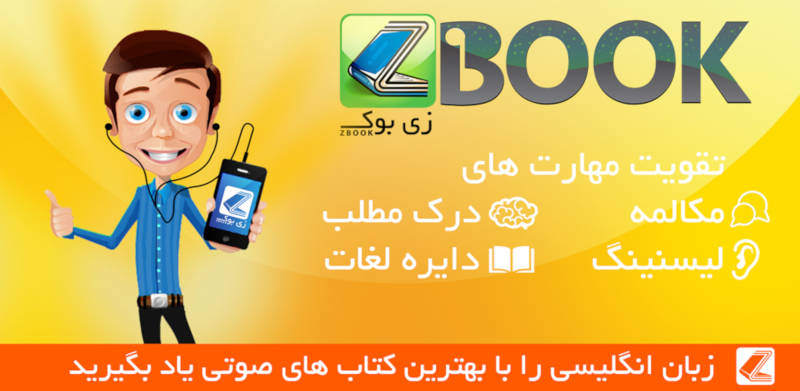 متن انگلیسی فصل
Chapter six
The Avenger
'You want to go where?' screamed Balzano.
'Tokyo,' I repeated.
'Have you gone completely mad, Jensen?' Balzano shouted.
'Listen, I think I'm onto a huge story here,' I said hopefully. I told him what I had got so far. I had to admit that when I put it all together, it didn't sound much. Not many hard, cold facts.
I held my breath and expected the worst but Balzano was in an unusually good mood, because he said:
'Well, all right, Jensen… but just for three days… and if you don't get something good out of this, you're in big trouble. And what about Ito - you seem to be forgetting that Ito's been killed too.'
'I don't think this is about Ito. I think Ito was just killed because he knew too much,' I said, hoping that I was right. Balzano looked doubtful but didn't say anything. I phoned the personnel department to get me a ticket to Tokyo and rushed out of the door with my cassette recorder. I had a funeral to go to.
Kawaguchi's funeral was a big affair at a church near the family home; his widow was a Christian. Mrs Kawaguchi, a tiny, thin woman of about sixty-five, was being comforted by Jun and her daughter-in-law. It was much the same as every other funeral I'd been to - an unhappy affair. The only difference was the guests. As well as the family, there were hundreds of karate people from all over the country. Wall-to-wall black suits. I knew many of the faces from the magazine 'Martial Arts Monthly'. Ito's widow wasn't there, though. A pity; I needed to see her before I went to Japan. I wanted to know what Kawaguchi had told Ito. I wanted to know why Ito had been killed. I asked a few people about Ito's wife but nobody was willing to let me know where she was. The karate people were protecting their own kind.
After the funeral, I went into a nearby cafe for a cup of tea and had a look through the London telephone book. There were ten Itos living in London. I phoned them all and of course she was the last one of the ten I tried. I asked her if we could arrange a meeting.
'No, I don't want to see anyone, Miss Jensen,' said Mrs Ito. 'It's too dangerous - I have children. Please leave us alone.'
I was surprised by the fact that Mrs Ito was not Japanese, but English. A Londoner.
'Please, Mrs Ito, it could save more lives,' I said, and eventually I persuaded her to talk to me on the phone.
'What did Mr Kawaguchi tell your husband?' I asked.
'I'm not sure exactly, but it was something to do with that murder over thirty years ago. He'd received letters, asking him to clear Brendan Murphy's name - for years I think. At first he didn't take it very seriously. The letters became increasingly threatening over the years. He told my husband about most of it - they were very good friends. I don't know how much my husband told the police,' Mrs Ito replied.
'Were all the letters written by the same person?' I went on.
'Yes, I think so,' she said. 'Yes, definitely. It was the same handwriting. The letters were signed "The Avenger". Apparently, they threatened Kawaguchi and his family, almost constantly. In the end they got him - and my husband.' Mrs Ito sighed deeply.
'Do you think Kawaguchi had any idea who "The Avenger" was?' I asked. If Kawaguchi had known who 'The Avenger' was he could have told Ito. That, at least, would be a motive for Ito's murder.
'I don't think so,' she replied. 'I think he just thought it was some madman.'
'Thank you, Mrs Ito, you've been very helpful,' I said. 'I'm sorry to disturb you at this time.'
Then I phoned Jonty. 'Did Kawaguchi ever report these threatening letters to the police?' I asked.
'No, nobody knew anything about them… except Ito of course,' Jonty answered.
'Where are they now, these letters?' I asked.
'We couldn't find any of them. He must have destroyed them so that his family wouldn't find them,' Jonty said.
So, Kawaguchi had been threatened for years. But by whom? Who was "The Avenger"? And why hadn't Kawaguchi told the police about it?
10th November 1960
Brixton Prison
Dear Johnny
Today I am about as low as I've ever been in my life. I couldn't believe it when the judge gave the verdict - it was like they were talking about somebody else. How can it be that an innocent man is going to be hanged? Of course we're going to appeal against it but right at this moment I don't feel too optimistic.
I want to ask you something as a friend, Johnny. I want you to look after Mum and Dad now and over the next few months. I want you to see that they're OK. It's a terrible shock for them and I worry about them all the time. I know that they're strong, but it would mean a lot to me if you went to see them regularly, just to make sure that they're keeping cheerful.
Johnny, I don't know how it can have happened to me, this thing. I know that you and me have done a few bad things in our time, but you know I could never do something like this. I just keep thinking that I'll wake up one day and it'll all be over, like a bad dream.
All the best, Johnny
Brendan
مشارکت کنندگان در این صفحه
تا کنون فردی در بازسازی این صفحه مشارکت نداشته است.
🖊 شما نیز می‌توانید برای مشارکت در ترجمه‌ی این صفحه یا اصلاح متن انگلیسی، به این لینک مراجعه بفرمایید.