سرفصل های مهم
فصل 16
توضیح مختصر
زمان مطالعه

11 دقیقه

سطح

خیلی سخت
دانلود اپلیکیشن «زیبوک»
این فصل را می‌توانید به بهترین شکل و با امکانات عالی در اپلیکیشن «زیبوک» بخوانید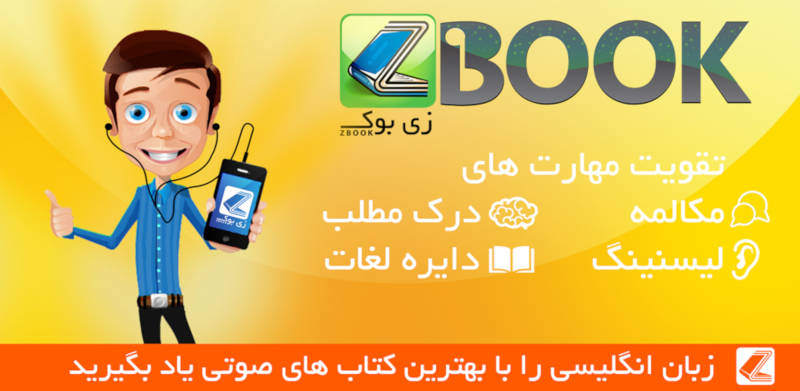 متن انگلیسی فصل
Chapter sixteen
Fathers and daughters
Dad made some tea and we sat in his living room drinking it. It could have been a social visit, the height of normality, except that Lovat was tied to a chair with rope. She was unable to move, apart from her right hand and arm, which she was using to lift her teacup.
'Mum had only just found out she was going to have a baby when Brendan was picked up by the police,' she said. 'Nobody knew about it, only Brendan, and they decided not to tell anyone, not even his family There's no mention of it in his letters from prison because the prison officers would have read the letters. Before you knew it everyone in the country would have known.'
I nodded and waited.
Brenda continued, 'They wanted to wait until he was free before they told everyone. They thought it would only be a few weeks, perhaps a month or so. How could they imagine that it would go on so long and end like that? It was incredible. Mum moved away a month or so later and I was born when my father had already been hanged.'
'And she brought you up, without anyone guessing the truth?' I asked.
'Yeah, it was easy,' Brenda replied. 'His family hardly knew Mum anyway and no-one guessed. Of course we used Mum's name - they weren't married anyway. At first, when I was a kid, she told me that Dad had died just before I was born. But later she told me the truth. I was probably about twelve when she told me.' Brenda looked sad. 'I still remember the day,' she said.
'And you wanted to avenge his death.' It was half question, half statement. Brenda looked at me.
'You don't know what it's like growing up like that. My father had been hanged for something he never did. You have to understand. Look at the case - the prosecution had no evidence. There is no evidence, that's the truth of it,' she said, looking over at Dad. Dad looked at her kindly. He knew she was right.
'He was a victim,' Brenda continued. 'The authorities made a mistake and because he came from a poor family with no power, he wasn't important. They just thought that if they kept quiet about it, everyone would forget. Well, they didn't know about me!' Brenda Lovat spoke passionately and I couldn't help admiring her.
'As I grew up I got more and more angry about it, about not having a dad.' She looked at Dad again as she said this. I could tell he was moved and did not trust himself to speak. 'I grew up poor and angry. Not easy. Mum tried her best, but it was hard, bloody hard.'
'I started training with Kawaguchi when I was about fourteen. By then I knew who he was, that was why I went there. I knew that he had thought that my father was guilty and was partly responsible for the whole thing. I knew him but he didn't know me,' she continued. 'He trained me well, I was good at it and I became a fighter.'
'So well that you could eventually kill him,' I said quietly.
Kawaguchi had been Lovat's sensei. Sensei in Japanese means much more than teacher, though it is often translated in that way. The sensei is the one who leads you along the way - the 'do'. In the world of martial arts, it was incredible that anyone could kill their sensei, unthinkable. Yet she had done it.
'I didn't hate Kawaguchi,' she said, as if reading my mind. 'I admired him for what he was - a truly great karateka - and thought he had made a mistake in trying to protect his daughter. It was all a dreadful, terrible mistake. I don't think he was an evil man - he just made an error of judgement. And he wasn't brave enough to admit it. That was his greatest mistake. A bit like the government, when you come to think of it - not big enough to admit that they made a mistake in killing Dad.'
I could see the similarity.
Lovat drank some tea and then continued: 'I didn't mean to kill him at first, I swear. I tried to tell the police what really happened, that Benson had killed Blakeston and that Dad was innocent. I wrote letters to Kawaguchi to get him to tell the police. I couldn't talk to him because I didn't want him to know who I was. I begged him but he didn't want to know. In the end I had to kill him.'
'You killed your own sensei!' Sanjay came in, clearly finding it incredible. Lovat nodded.
'And Ito?' I asked.
'Ito knew all about the letters. He had told the police and I was sure they'd find me,' she replied.
It was strange and disturbing how normal all this sounded. It was likely that the whole sad story had disturbed Brenda Lovat's mind and she had gone mad with the need for revenge.
'You're never going to bring your father back,' Dad said, not unkindly.
'No,' said Lovat, 'but I can make them listen. I want to get an official pardon. He deserves it. Can't you see that? He deserves it!'
I looked at Dad and thought what it would have been like not to know him. It was hard to imagine. I found it hard to judge Brenda Lovat badly for what she had done; if I'd been in the same situation, would I have done the same thing myself? It was hard to know, hard to understand exactly what she had lived through. It was hard to say how any individual might react to those circumstances. I could also see how the idea of an official pardon made her do it. Her father was gone forever - she would never get him back. But to clear his name - that was a fine goal, the only possible goal now, thirty-five years after Brendan's death.
'I tried for years to achieve a pardon for Brendan Murphy too,' said Dad, sadly. 'I devoted some years to it. It's not easy. It's so long ago - there can be no forensic evidence now.'
I had read something about this in "Who Killed Murphy?" The murderer had spent about five hours in the car with John Blakeston and Naoko Kawaguchi. This meant that there should have been something to prove that he had been there - sweat, hair, threads from his clothes, anything. Forensic evidence. Yet at Brendan Murphy's trial the prosecution did not produce any forensic evidence against him. There was nothing to positively prove that Murphy had been in the car. In fact, the only real evidence they had was Naoko Kawaguchi's word, the word of a terrified girl who had since doubted that it was Brendan at all.
But Dad was right of course - it was too late for all that now. No judge would accept evidence thirty-five years after the crime, even if Naoko Kawaguchi had changed her mind. The only way now to prove Murphy's innocence was to somehow prove the Manchester alibi, to prove that Murphy had been two hundred miles away when the crime was committed. It would not be easy; many people had tried to do this before and had failed.
'And now you've changed your mind!' said Lovat, looking at my Dad with contempt.
'No, no. I haven't changed my mind,' said Dad, sadly, 'It was just the only way we could bring you to us, to stop the murders… and your pain. I still believe your father was innocent, Brenda. No, more than that. I KNOW your father was innocent.'
'Then DO something. Get a pardon for him. You have the facts, you're a journalist, do something!' Lovat almost screamed.
By now Sanjay had phoned the police and a few moments later we heard two cars screeching to a halt outside, blue lights flashing. I knew we had to hand her over, had to stop it once and for all, for her sake as much as anything. But we also owed her something. Before handing her over, Dad and I promised that we would do everything in our power to prove her father's innocence and gain an official pardon.
Brenda Lovat sat in the back of one of the police cars, looking as proud as ever. Jonty was in Dad's living room.
His orange and blue striped tie seemed disgusting in the circumstances.
'She's going to prison for a hell of a long time,' he said with pleasure in his voice, 'Two murders and the attempted murder of the Home Secretary. Wow!!'
'Yes, well,' I said, in a tired voice, 'I personally hope she won't be in prison for long. After all, her father's already paid the price.'
---
'There's one thing I don't understand,' I said to Dad, when we were talking about it later. 'If Murphy didn't do it, how did he get involved in all of it - was he set up by Benson or just unlucky?'
'I think he was just in the wrong place at the wrong time,' Dad explained. 'He was wanted by the police anyway, for burglary and theft. He was beginning to annoy them and they thought they'd get him for the murder. Remember that the police were under an awful lot of pressure from the families and the public to find the murderer.'
'There's another thing I don't understand,' I went on.
'What's that?' replied Dad.
'How on earth did you manage to knock Brenda Lovat out with that crazy boxing punch?' I asked. Dad laughed.
'Superior technique, my child,' he said, in his wise parent voice.
I kissed him on his forehead and thought how grateful I was that he was there, that he had always been there.
مشارکت کنندگان در این صفحه
تا کنون فردی در بازسازی این صفحه مشارکت نداشته است.
🖊 شما نیز می‌توانید برای مشارکت در ترجمه‌ی این صفحه یا اصلاح متن انگلیسی، به این لینک مراجعه بفرمایید.