سرفصل های مهم
فصل 12
توضیح مختصر
زمان مطالعه

8 دقیقه

سطح

خیلی سخت
دانلود اپلیکیشن «زیبوک»
این فصل را می‌توانید به بهترین شکل و با امکانات عالی در اپلیکیشن «زیبوک» بخوانید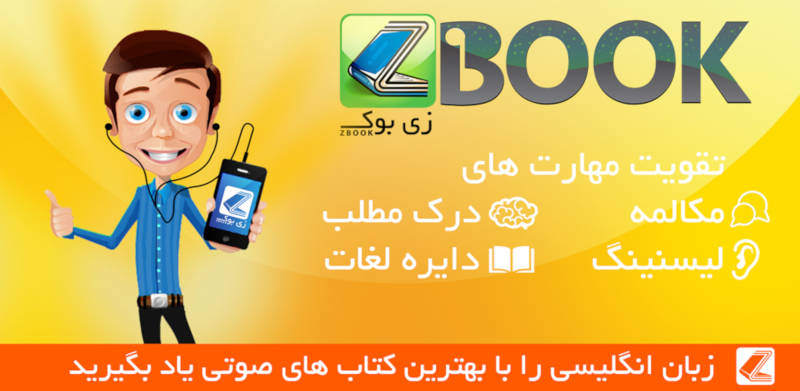 متن انگلیسی فصل
Chapter twelve
A very strange man
I found James Benson in a rather nice flat just off Upper Street, as the old guy in the pub had said. He wasn't at all what I expected. He was a man of about seventy, very smartly dressed in dark suit and tie. The large modern flat was furnished well and there were expensive paintings around the walls - signs of a man of learning and culture. He spoke rather like a retired lawyer or country doctor.
'Come in, Miss Jensen, come in. That old Peter story coming up again eh?'
He smiled kindly. I had told him the minimum of details on the phone.
'Peter died last year,' he told me. 'He was a very strange man. He was my brother, you understand, but I have to say he was odd. Some very strange ideas. But could be very amusing, you know.' Benson smiled, as if remembering one of his brother's jokes.
A laugh a minute, I thought, but said: 'A lot of people seem to think he killed John Blakeston, Mr Benson.'
'Well, you know I suppose that he confessed once himself, after Murphy had been hanged?' Benson said.
'Yes, I do know that,' I went on. 'What do you think, Mr Benson? Did he do it? Is there a chance that he did it?'
'Well you know, Miss Jensen, the honest truth is that there certainly is a chance. He said a lot of different things at different times. At one time he claimed that the father -
Kawaguchi the name was, wasn't it? - had asked him to frighten Blakeston off. Kawaguchi got to know Peter through a friend of a friend. I can't remember who now. Kawaguchi was really worried about his daughter who was seeing this young Blakeston. The girl was young, I think he was afraid she would get pregnant, ruin her life.'
'It sounds a bit unlikely. Why didn't Kawaguchi scare him off himself? After all, he was a karate expert,' I interrupted.
'Ah, my dear young lady, subtlety was needed,' Benson explained. 'I think the story was that the father had tried everything - talked to his daughter, to the young man, but he hadn't succeeded. He was desperate. This was a last attempt.'
If Kawaguchi had wanted Benson because he thought he would be subtle, I thought, he had certainly made a mistake.
'But why your brother?' I asked.
'Well, again I don't know exactly,' Benson smiled. 'But Peter went through a very moral period. He saw himself as a kind of moral avenger, someone who rights wrongs.'
That word "avenger" again.
'And he was very friendly, you know,' Benson smiled again. 'He always seemed so normal, so reasonable.'
'But he wasn't?'
'Nobody could claim that my brother was normal or reasonable. I think he was what modern psychiatrists call a psychopath; in other words a madman.' Benson stopped.
'Psychopath is a bit of an overused word,' I said.
'Well, Peter was a professional liar, and had little or no concern for the suffering of others. On top of that he followed only his own desires. I think you will find that these qualities, if you can call them that, are the signs of a psychopath. I speak as a retired psychologist.'
So as a professional James Benson would know what he was talking about. And like a professional he sounded cold, almost without feeling. I wondered how he had really felt about his brother. Peter sounded like a monster.
'Mr Benson, do you think there's a chance that Kawaguchi paid your brother to kill Blakeston?' I asked.
'What, and hurt his daughter?' Benson replied in surprise. 'No, no, Miss Jensen, I don't think so. I think that Peter intended to frighten Blakeston. Kawaguchi may have said something directly to him, or Peter may have thought that he should do that. He took the gun. Remember that they drove around for hours, with Peter talking to them. Peter could talk, my God he could talk! Then what may have happened is that Blakeston got frightened and made a sudden movement. Peter panicked and shot him. Then the whole thing just got worse. Peter didn't know anything about guns, I'm sure of that. It was the first time in his life he'd ever used one as far as I know.'
'Then the whole thing was a tragic mistake?' I asked.
'That is my reading of the situation, Miss Jensen.'
'Mr Benson, you're talking as if there's no doubt in your mind that your brother committed this crime,' I said slowly.
'That's right, Miss Jensen, there is very little doubt,' Benson replied. 'I think it's highly probable that Peter killed Blakeston, and shot Miss Kawaguchi. He may not have intended to at first, but that's what probably happened.'
'But Mr Benson, if you knew that your brother had committed the crime, why didn't you come forward and tell the police? Why did you hide your brother?' I asked.
James Benson looked at me seriously. 'I didn't hide him, Miss Jensen. I told the-police on more than one occasion. I couldn't be one hundred per cent sure, but I thought it highly probable that my brother did it. Either they didn't believe me or they just didn't want to know.'
This was getting more and more interesting. I could understand why people would not believe Peter Benson. He had obviously been crazy. But James Benson? This man was highly intelligent and completely normal. Why had the police not taken any notice of him?
I wondered how Murphy had come into the story. Was he someone who just happened to be in the wrong place at the wrong time? Did the police just pick him up? Kawaguchi and Benson would have been happy that they suspected someone else. Or did Benson know him? Did Benson in fact set Murphy up and make the police believe that Murphy was the murderer?
'And what about Murphy?' I asked.
Ah, there, Miss Jensen, I really don't know the answer. I don't know if my brother knew him. I'm sure the authorities know all about this, Miss Jensen. But they hanged Murphy for the murder - you can hardly expect them to admit that they made a mistake.'
15th January 1961
Brixton Prison
Dear Janey
Thanks for your letter which I received yesterday. Things are pretty tough, here, as you can imagine, though the prison officers treat me well. I like to think it's because they know I'm innocent.
My solicitor, Mr Jeffreys, is working night and day to find a way out of this dreadful mess. I don't know what to do except keep saying that I'm innocent. I just keep thinking about what I'll do when I get out, just to get me through it. I try to keep cheerful, but it isn't easy, with nobody believing you.
The only thing that keeps me going is the thought that I might have some kind of life with you when I'm finally out of here.
I'm looking forward to seeing you on Friday.
Yours
Brendan
مشارکت کنندگان در این صفحه
تا کنون فردی در بازسازی این صفحه مشارکت نداشته است.
🖊 شما نیز می‌توانید برای مشارکت در ترجمه‌ی این صفحه یا اصلاح متن انگلیسی، به این لینک مراجعه بفرمایید.