سرفصل های مهم
فصل 04
توضیح مختصر
زمان مطالعه

7 دقیقه

سطح

خیلی سخت
دانلود اپلیکیشن «زیبوک»
این فصل را می‌توانید به بهترین شکل و با امکانات عالی در اپلیکیشن «زیبوک» بخوانید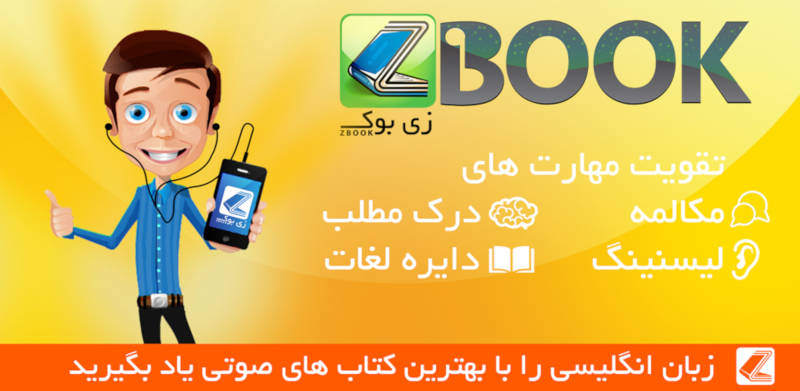 متن انگلیسی فصل
Chapter four
The past
Next morning I went back to Dad's to have a look at the newspaper cuttings on the London Road case. On the Underground between Brixton and Chiswick I thought over what I knew about it. I was only a baby when it happened but later I heard about it from both my parents. It was the most famous murder of its time and Dad had been very involved in it. In fact, he was one of the first journalists to write about the story in the national press, mainly because he had a good contact in the police.
A young school caretaker called Blakeston had taken a sixteen-year-old schoolgirl home from a private school in Surrey. She had fainted and wasn't feeling well. The drive to her home went through the countryside down the London Road. A man had hitched a lift, saying that his car had broken down and he needed to get to London. After a few miles, the man took out a gun and made Blakeston drive around the countryside for hours. After about four or five hours, he made Blakeston stop the car. By this time it was dark and they were in the middle of nowhere.
According to the girl, he had promised them he wouldn't shoot them. But Blakeston made an unexpected move and the gunman shot him. Blakeston died instantly. The man had shot him through the head. The girl, not surprisingly, panicked; she opened the car door and ran. She was shot three times in the back as she was running away. Incredibly, the girl survived, though she never walked again. A farmer found Blakeston's body and the girl next morning. She was able to describe the murderer to the police of course. Kawaguchi's daughter was still alive somewhere, I remembered, in a wheelchair. I thought about Jun and his comment about the birds of good fortune: a sister in a wheelchair and a murdered father hardly seemed like good luck.
At Dad's house, I looked through the old newspaper cuttings, a huge pile of them, all kept in an old file in his study. Everything was there, from the finding of the body, then the public anger and the search for the murderer, to the hanging. Then I saw: Murphy - the London Road murderer. Sixteen-year-old Naoko Kawaguchi identified Brendan Murphy of Islington, North London, as the London Road murderer in an identity parade today.
'Naoko Kawaguchi picked out Murphy at an identity parade,' said Dad, 'even though she had first said that the murderer had black hair. Murphy had light brown hair. It was obvious the girl was very upset. She didn't know what she was saying. There was no motive either. Even the prosecution never suggested a motive. The girl wasn't raped. Murphy was a burglar and a car thief. He had never committed a violent crime. He didn't know either Blakeston or the Kawaguchi girl. The whole thing was unbelievable.'
Then there were a lot of newspaper cuttings about the trial, many of them written by Dad. It was obvious that by this time Dad was convinced that Murphy was innocent. A lot of other people, many of them politicians and civil rights campaigners, became involved in the campaign to save Murphy. There were desperate appeals from his family - he came from a large Irish family settled in north London. But no-one was able to save him and he was finally hanged, in February 1961. One of the last people to be hanged in Britain. There were pictures of a good- looking young man with light brown hair and pale skin. He didn't look like a murderer, but then I suppose no-one ever did.
'The campaign went on after his death and a lot of famous people got involved - politicians, lawyers and journalists,' Dad explained. 'We wanted to clear his name and also to get the government to stop hanging people. It was stopped eventually, but it was too late for poor Brendan Murphy. There was a public enquiry some years later, but the whole thing was a joke.'
'A joke? You mean someone was trying to hide something?' I asked.
'I think the government realised that they had made a mistake and of course they tried to cover it up. They'd hanged someone for it, the public was satisfied - why bring it all up again?' Dad replied.
'Can you remember anything about the girl's parents?' I asked.
'Not much. Except that they wanted revenge. The whole thing was so awful that a lot of people just wanted revenge for it. I think they felt that justice had been done. Wait… I'm sure there's an article there in which they mention something about the girl's father.'
I looked through the pile of newspaper cuttings and found a picture of Kawaguchi looking young. He was wearing a dark suit and tie. He looked very like Jun. I then read the article below the picture: Mr Kawaguchi, the girl's father and a famous teacher of the martial art of karate said that he was satisfied that Blakeston's murderer had been found and punished. He felt that, though it would not bring Blakeston back, or make his daughter walk again, it was right that Murphy should be hanged.
That was about all there was on the family.
'I only met Kawaguchi once. He seemed very cold, very distant,' said Dad. 'I remember trying to tell him that I thought Murphy was not the murderer, that Murphy was innocent. That we were hanging an innocent man. But he didn't listen. Something strange happens to people in these situations.'
'Is there any possibility that Murphy did do it?' I asked.
Dad shook his head. 'No, I don't think so. Not in my opinion - there was no motive, no history of that kind of crime… And then he had an alibi showing that he was somewhere else at the time of the killing. He was almost certainly in Manchester at the time the murder was committed, trying to sell some stolen jewellery. Here, read this.'
Dad threw me a paperback book called "Who Killed Murphy?" written by a famous journalist, Julia Redmond. I went home, wondering if this thirty-year-old story had any connection with the recent murders.
20th October 1960
Brixton Prison
Dear Mum and Dad
I can't tell you how disappointed I am after being in the witness stand today. It seems that everyone is determined not to believe me and no-one is prepared to stand up for me. I could see you sitting there and it gave me strength; it was the only thing that kept me going I can tell you. Sometimes it's hard to keep cheerful, in the face of all these lies.
I know that Mr Jeffreys and Mr Johnson are doing their very best for me and I must have faith in them. Once they can find someone who saw I was in Manchester on the day of the murder everything will be fine. I am sure that any day now they will come up with something that will prove my innocence once and for all. It's only a matter of time.
Give my love to Paddy and Ian.
Your loving son
Brendan
مشارکت کنندگان در این صفحه
تا کنون فردی در بازسازی این صفحه مشارکت نداشته است.
🖊 شما نیز می‌توانید برای مشارکت در ترجمه‌ی این صفحه یا اصلاح متن انگلیسی، به این لینک مراجعه بفرمایید.