سرفصل های مهم
فصل 15
توضیح مختصر
زمان مطالعه

7 دقیقه

سطح

متوسط
دانلود اپلیکیشن «زیبوک»
این فصل را می‌توانید به بهترین شکل و با امکانات عالی در اپلیکیشن «زیبوک» بخوانید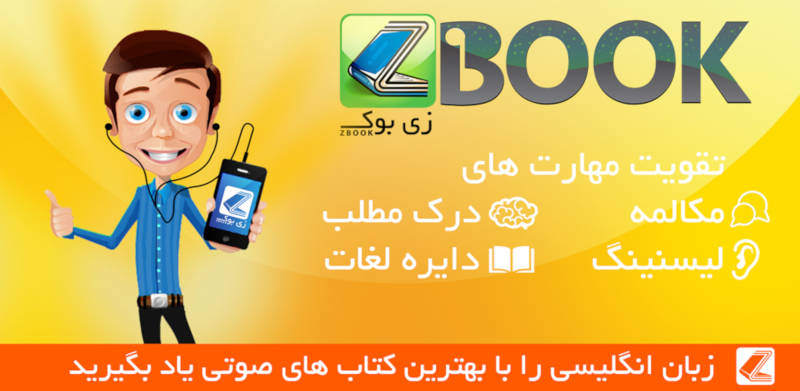 متن انگلیسی فصل
Chapter fifteen
Right hook
The next morning Dad's name appeared in The Daily Echo for the first time in twenty years. It was a risk but if it worked it would be worth it. The article was Dad at his best. It began: Judicial Murder? by Tony Jensen
Was Brendan Murphy the London Road murderer or not? More than thirty years ago, when I was the first reporter on the scene of this dreadful crime, I said that he was not the murderer. Today, however, I feel differently…
He went on to describe his part in the reporting of the crime, the trial and the hanging. He explained the doubts he and others had then about the result of the trial. Then he went on to explain why there had been an attempt to kill the Home Secretary just two days before. And finally about how he had changed his mind about Brendan Murphy's guilt, how he now thought that Murphy was responsible for the London Road murder. Classic Tony Jensen, except that the last part was a pack of lies.
I hardly dared to believe that it would work.
I phoned Sanjay and explained my plan, asking him if he would help. He accepted gladly, as I knew he would. 'What fun!' he said and I could imagine his eyes shining as he said it. 'Fun' was not exactly the word I would have used, but I was glad that Sanjay would be there.
That evening we were both at Dad's house. Sanjay was in the kitchen with the lights off and I was at the top of the stairs, hidden behind an old wardrobe. Dad sat in the living room in his usual chair, reading. It was six o'clock and already black outside. It was a typical winter evening in London - freezing cold and wet. We had no idea how long we would have to wait. Perhaps all evening. Perhaps all night. But something told me that the time was right and that our avenger would attack.
The main thing was to protect Dad, to make sure that he came to no harm. It was a big risk - too big really - but I knew it was one I had to take. Dad was as relaxed as ever about it; as usual he had no fear of danger. I was the nervous one.
The silence seemed to go on for hours. It was so quiet that I could hear the ticking of the big clock in the sitting room and Dad occasionally turning the pages of his book. Sanjay was quiet behind the kitchen door and I tried to move as little as possible. I had given Dad strict instructions not to move at all, whatever happened. Finally, just before seven, the silence was broken.
The first I knew about it was a signal from Sanjay, a sharp 'kiai'. Sanjay's shout was the most terrifying thing you could imagine and it sent me rushing down the stairs as fast as I could move to find Sanjay struggling with someone. By that time Sanjay had attacked the person from behind and there was quite a fight going on. The lights in the hall were not bright and it was difficult to see. The person was slim and small, dressed all in black. On his or her head - it was impossible to tell whether it was a man or a woman - was a black cap which covered all the face apart from the eyes. It was the type used by climbers - or burglars. The only thing you could see was the eyes. I went to help.
By this time, we were in the hall just outside the living room where Dad was sitting. I went for the person's legs and managed to hold on for a few seconds while Sanjay put his arm around the person's throat from behind. The best way to release yourself from this hold is with a sharp elbow strike back into the opponent's body, which happened so fast that Sanjay had no time to react. He was hit, but the hit wasn't direct and Sanjay managed to hold on again. Suddenly there was a movement from the living room. 'Oh no,' I thought, 'It's Dad!'
Dad came out of the living room just as Sanjay had managed to put his arm back around the person's neck. Time seemed to slow down as I wondered whether to stop Dad and risk letting go of the person. I paused, unsure of what to do. Meanwhile, Dad pulled his arm back, aimed at the person's face and delivered one of his famous right hooks. It was not quite as powerful as it had been, but it was powerful enough. The person went down and fell to the floor, out cold.
'I thought I told you not to move,' I smiled at Dad, 'but that was a bloody good right hook.'
I lifted the cap and looked at the woman's face underneath, now asleep as if she had just decided to take a rest. The pale skin and brown eyes looked very like the photograph of Brendan Murphy I had seen recently.
'Let's carry her through to the living room and tie her up in case she wakes up,' I said, not wishing to go through all that again. Dad brought a rope and Sanjay tied her up to a chair at the wrists and feet. I didn't want to phone the police yet - there were a few things I needed to know first.
'Brenda Lovat, I assume,' I said, as soon as she opened her eyes. She nodded once and looked at me straight in the eyes.
'Yeah,' she said, in her strong south London accent. 'What about it?'
3rd February 1961
Brixton Prison
Dear Janey
This is going to be a very dijjicult letter because I won't be able to say all the things I really want to say. You will just have to read between the lines.
Well, all my appeals have failed and the end is now very close. I have lived in hope for so long, but now I have no hope left. I don't think anything or anyone can save me. The lawyers have done their best but it's all over.
Janey, you must think about the future and try to forget about all this. It won't be easy at first, but you must try. I know that life is going to be hard for you and I can't tell you how terrible I feel about it all. Please carry on believing that I didn't commit this terrible crime. Remember also that I never wanted to give you all this trouble. I hope that you will be strong at this time for me and for yourself.
I'll be thinking of you tomorrow. God bless you.
Love
Brendan
مشارکت کنندگان در این صفحه
تا کنون فردی در بازسازی این صفحه مشارکت نداشته است.
🖊 شما نیز می‌توانید برای مشارکت در ترجمه‌ی این صفحه یا اصلاح متن انگلیسی، به این لینک مراجعه بفرمایید.