سرفصل های مهم
فصل 13
توضیح مختصر
زمان مطالعه

8 دقیقه

سطح

ساده
دانلود اپلیکیشن «زیبوک»
این فصل را می‌توانید به بهترین شکل و با امکانات عالی در اپلیکیشن «زیبوک» بخوانید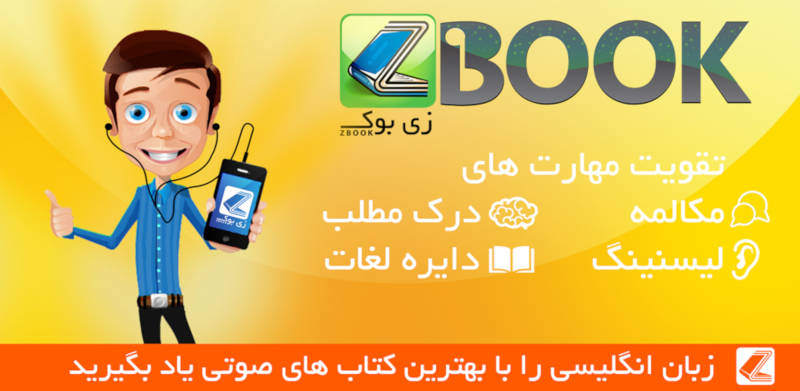 متن انگلیسی فصل
CHAPTER THIRTEEN
At the Fancy Dress dance I had great fun dressed as a teddy bear - and won first prize! Anne Beddingfeld had dressed as a gipsy and looked extremely attractive. I danced twice with Anne, once with Mrs Blair and various other pretty girls.
Then we went to supper. I ordered champagne and this made the usually silent Colonel Race talk in a very relaxed way. This amused me, until I saw that Colonel Race, and not myself, was getting all the attention.
'You must have had a very interesting life, Colonel Race?' said Miss Beddingfeld, looking at him with wide eyes. That was enough - Race began to tell lion stories. A man who has shot lions in large quantities has an unfair advantage over other men. It seemed to me that it was time I, too, told a lion story.
'That reminds me of an exciting story I heard. A friend of mine was out on a shooting trip in East Africa. One night he came out of his tent and was surprised by a growl. He turned and saw a lion about to jump. He dropped to his knees, and the lion jumped right over him. Annoyed at having missed him, the animal growled and prepared to jump again. Again my friend dropped down, and again the lion jumped over him. This happened a third time, but by now he was close to his tent, and he ran in to get his gun. When he came out, gun in hand, the lion had disappeared. Surprised, he went carefully round to the back of the tent. There, sure enough, was the lion, busily practising low jumps.'
This was received with great delight and a lot of laughter.
'I must go to Rhodesia,' said Mrs Blair as I drank champagne. 'After your stories, Colonel Race, I simply must. It's a terrible journey though, five days from Cape Town in the train.'
'Please be my guest,' I said. 'I have a private railway carriage joining the train, which will be more comfortable.'
'Oh, Sir Eustace, how kind of you! Only a week and we arrive in South Africa,'
'Ah, South Africa,' I said happily. I drank more champagne. 'South Africa with her gold mines and her diamonds…'
'Diamonds!' said Mrs Blair, delighted.
'Diamonds!' said Miss Beddingfeld. 'I suppose you have been to Kimberley and seen the mines, Colonel Race?'
Lots of questions followed. What were mines like? Was it true that the native workers were kept inside fences in special huts that were really the same thing as prisons? Race showed a good knowledge of his subject. He described where the native people lived and how they were searched for diamonds, and the safety measures used by the great diamond company, De Beers.'
'Then it's impossible to steal the diamonds?' asked Mrs Blair with much disappointment.
'Nothing is impossible, Mrs Blair. 'It happened once, just before the War. You must remember it, Pedler. You were in South Africa at the time?'
I nodded.
'Oh do tell us,' cried Miss Beddingfeld.
Race smiled. 'I suppose you have heard of Sir Laurence Eardsley, who made a fortune from South African gold mines. He comes into the story because of his son. You may remember that before the War there were rumours that diamonds had been discovered in British Guiana. A discovery as large as the one at Kimberley. Two young explorers returned from that part of South America, bringing with them an impressive collection of diamonds. These two young men, John Eardsley and his friend Harry Lucas, came to Kimberley so their diamonds could be inspected. At the same time a robbery took place at De Beers that was hard to believe. Let me explain. When diamonds are sent to England, they are made up into packets. These are locked in a safe - two keys are kept by two different men and a third man knows the combination number needed to open the safe. The packets are handed by De Beers to their bank and the bank sends them to England. Each package is worth 100,000 pounds. On this occasion the bank thought there was something unusual about one of the packets. It was opened, and lumps of sugar were found inside!'
'I don't know exactly how they came to believe the thief was John Eardsley. Some people remembered that he had been very wild at Cambridge and that his father had paid his debts more than once. Anyway, the story soon spread that the discovery of South American diamonds had been a lie. John Eardsley was arrested, and some of the De Beers diamonds were found in his possession. But his father, Sir Laurence Eardsley, paid De Beers for the missing diamonds and the case never came to court. How the robbery was committed has never been known.'
As for the two friends, they joined the army, fought bravely in the War. John was killed and young Lucas was reported missing - believed killed. Sir Laurence died about a month ago and his fortune passed to his closest relative.'
The Colonel paused and, as questions came quickly, something caught Miss Beddingfeld's attention. She turned in her chair. At the sound she made, I, too, turned. There was Rayburn, standing in the doorway, his face showing every sign of shock. Evidently Race's story had affected him very much.
Suddenly he saw that we were watching him - and left immediately.
'Who is that?' asked Anne Beddingfeld.
'My other secretary,' I explained. 'Mr Rayburn. He's been sea-sick up to now.'
'How long has he been your secretary?' she asked.
'I employed him just before I sailed. An old friend suggested him.'
She said nothing, but sat in thoughtful silence. I turned to Race with a particular interest in his story.
'Who is Sir Laurence's closest relative, Race? Do you know?'
'I am!' he replied with a smile.
مشارکت کنندگان در این صفحه
تا کنون فردی در بازسازی این صفحه مشارکت نداشته است.
🖊 شما نیز می‌توانید برای مشارکت در ترجمه‌ی این صفحه یا اصلاح متن انگلیسی، به این لینک مراجعه بفرمایید.