سرفصل های مهم
فصل 16
توضیح مختصر
زمان مطالعه

8 دقیقه

سطح

ساده
دانلود اپلیکیشن «زیبوک»
این فصل را می‌توانید به بهترین شکل و با امکانات عالی در اپلیکیشن «زیبوک» بخوانید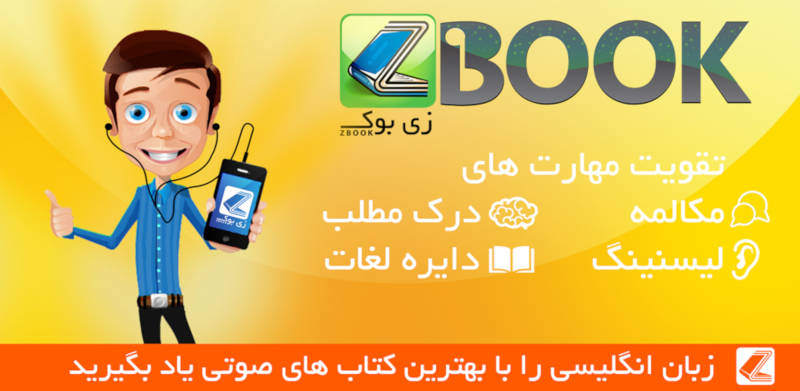 متن انگلیسی فصل
CHAPTER SIXTEEN
The next morning, using some of my money, I persuaded the night steward to talk. On the previous voyage from Cape Town to England, one of the passengers had paid him to drop a roll of film into a lady's cabin when the ship made its return journey to Cape Town. It was just a harmless joke. The film was to be dropped through the ventilator into Cabin 71 - at 1 a.m. on January 22nd. He had not been told the lady's name, so he had no reason to think Mrs Blair was not the right lady. The name of the passenger who paid him was Carton - the man killed on the Tube. So one mystery was now answered.
As we came nearer to Cape Town, I considered my plans. There were so many people I wanted to watch. Mr Chichester, Sir Eustace and his secretary, and Colonel Race! How could I do it?
On our last evening, we were sitting on deck when Sir Eustace asked his secretary some simple question about railway delays in Italy. Mr Pagett gave the same sort of nervous answer I had noticed before. When Sir Eustace asked Mrs Blair to dance, I quickly moved to the chair next to the secretary.
'I have always wanted to go to Florence. Did you enjoy your visit?'
'Indeed I did, Miss Beddingfeld. I'm sorry, I must go and deal with some work…'
I put my hand on his arm. 'Oh, but you never seem to want to talk about Florence, Mr Pagett, I believe you have a guilty secret!'
I felt him jump. 'Not at all, Miss Beddingfeld. I would be delighted to talk, but there really are some letters…'
'Oh, Mr Pagett. Florence, on the banks of the Arno. A beautiful river. And you remember the Duomo?'
'Of course.'
'Another beautiful river,' I said - when in fact the Duomo was the cathedral church of Florence.
'Yes, certainly.'
Mr Pagett had never been in Florence in his life.
But if not in Florence, where had he been? In England? At the time of the Mill House murder? I decided to test that possibility.
'The strange thing is,' I said, 'that I thought I had seen you before. But I must be mistaken - since you were in Florence at the time.'
There was a hunted look in his eyes.
'Yet - I thought I saw you at Marlow.'
Hardly able to speak, Mr Pagett got up and ran.
That night I went to Suzanne's cabin, full of excitement. 'You see,' I said, as I finished my story, 'Pagett was in Marlow at the time of the murder. Are you so sure now that "the Man in the Brown Suit" is guilty?'
'I'm sure of one thing,' Suzanne said, 'You have made an important discovery. Now we know Pagett does not have an alibi.'
'Exactly! So we must watch him.'
As well as everybody else,' she said. 'Well, I wanted to talk to you about that - and about finance. No, don't be proud, please be practical. We are partners - I would not give you money just because I liked you - what I want is excitement and I am prepared to pay for it. We are in this together. To begin with you will come with me to the Mount Nelson Hotel. I shall pay and we will make our plans.'
It was late, after midnight, but I felt too excited to go to bed. It was my last night on board. I went up on deck. The air was fresh and cool. The decks were dark and empty. I leaned over the rail, watching the white water that the passage of the ship left behind. Ahead was Africa, a wonderful world. I stood, lost in a dream.
Suddenly I had a strong feeling of danger. As I turned, a hand went round my throat. I couldn't make a sound. I fought with all my strength. Hardly able to breathe, I hit out at the shadowy form of the man who was trying to throw me into the sea.
Then another man came running and knocked my enemy down onto the deck with one punch. I fell back against the rail, sick and shaking. My protector turned quickly to me.
'You're hurt!'
It was Rayburn, the man I loved. There was something savage in his voice, a terrible threat against the person who had hurt me.
Quick as a flash, our fallen enemy was up and running. Rayburn went after him - and I followed. Round we went to the other side. There the man lay, with Rayburn bending over him.
'Did you hit him again?' I asked.
'There was no need. I found him like this.'
Rayburn lit a match. I am not sure which one of us was more surprised. It was Guy Pagett.
'Pagett,' Rayburn was clearly shocked. 'I never suspected-' He turned to me. 'And you? Where do you fit in this? How much do you know?'
I smiled. 'A lot, Mr Lucas!'
He caught my arm painfully. 'Where did you get that name?'
'Isn't it yours?' I asked. 'Or do you prefer to be called "The Man in the Brown Suit"?'
That shook him. He let me go and fell back a step. 'Are you a girl, or a witch?' he said quietly.
'I am a friend,' I stepped towards him. 'I offered you my help once - I offer it again. Will you have it?'
His anger shocked me. 'No. I'll have nothing to do with you or any woman.'
Again, he made me angry.
'Perhaps,' I said, 'you don't understand how much you are in my power…'
He came forward quickly. And do you understand that I could take you by the throat like this.' I felt his hands close around my throat and press - ever so gently. And crush the life out of you! And then throw your body into the sea. What do you say to that?'
I laughed. I loved the feeling of his hands on my throat. I would not have exchanged that moment for any moment in my life. With a short laugh he let me go. 'What's your name?'
'Anne Beddingfeld.'
'Does nothing frighten you, Anne?'
'Oh, yes,' I said, with a calmness I didn't feel. 'Wasps.'
He gave the same short laugh as before. Then he pushed Pagett with his foot. 'What shall we do with this rubbish? Throw it overboard?'
'If you like,' I answered.
'I admire your strong feelings. But we will leave him. Goodbye, Miss Beddingfeld.'
'Until we meet again, Mr Lucas.'
Again he was shocked. He came nearer. 'Why do you say that?'
'Because,' I said with certainty, 'we will meet again.'
I stepped back. I heard him start after me, then pause, and a word came through the darkness. I think it was 'witch'!
مشارکت کنندگان در این صفحه
تا کنون فردی در بازسازی این صفحه مشارکت نداشته است.
🖊 شما نیز می‌توانید برای مشارکت در ترجمه‌ی این صفحه یا اصلاح متن انگلیسی، به این لینک مراجعه بفرمایید.