سرفصل های مهم
فصل 25
توضیح مختصر
زمان مطالعه

8 دقیقه

سطح

متوسط
دانلود اپلیکیشن «زیبوک»
این فصل را می‌توانید به بهترین شکل و با امکانات عالی در اپلیکیشن «زیبوک» بخوانید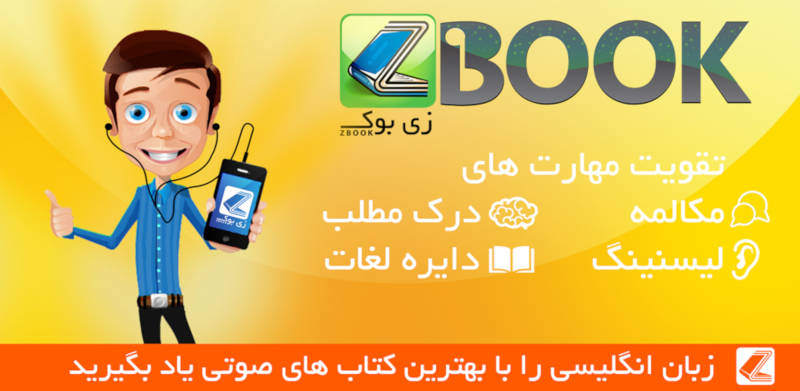 متن انگلیسی فصل
CHAPTER TWENTY FIVE
The sun had set and the dark of the African night was around us as Harry began his story.
'It started when two young men became friends at Cambridge. They both loved South Africa, and both wanted to travel to the wild places of the world. After he left Cambridge, Eardsley had a final, bitter argument with his father. The old man was one of South Africa's richest men and he had paid his son's debts twice. He refused to do so again, when Eardsley got into debt a third time. So those two young friends went to South America to search for diamonds. It was a wonderful time, but hard too - and their friendship became so strong it could only be broken by death. When those young men found their diamonds, they felt nothing less than joy. It was not the money - you see, Eardsley was used to money, and when his father died, he would become a millionaire. Lucas had always been poor and was used to it. No, it was the pure delight of discovery.' He paused, and then apologized. 'You don't mind me telling it this way, do you? As though I wasn't in it at all. It seems like that now, when I look back and see those two boys. I almost forget that I was one of them.'
'Tell it any way you like,' I said, and he continued. 'We came to Kimberley with a wonderful collection of diamonds to show the experts. And then - in the hotel at Kimberley - we met her -'
I felt myself becoming angry.
'Anita Grunberg. She was an actress. Young and very beautiful - and mysterious, and that made her more attractive for two boys back from exploring. She had an easy task, stealing our diamonds. We both chased after her. But the truth is that she was married - to a man who worked for De Beers, checking diamonds - though nobody knew it. She pretended to have a great interest in our adventures, and we told her everything. We even showed her the diamonds. Oh, she played her part well!
'After the De Beers robbery, the police were quick to investigate us. They took us and they took our diamonds. At first we laughed. Then the diamonds were shown in court - and they were the stones stolen from De Beers. Anita Grunberg had exchanged them for ours and disappeared. We said that these were not the stones we had brought to Kimberly, but no one believed us.
'Sir Laurence Eardsley succeeded in getting the case dismissed - but we were ruined. Our good name was destroyed. People thought we were thieves. And the old man was never well again. A week later, the War began - and the best friend I ever had was killed.
'I promise you, Anne, it was mainly because of my friend that I felt so bitter about that woman. His feelings were greater than mine. She had become the centre of his world - and her betrayal destroyed his life.' Harry paused. After a minute or two he went on. As you know, I was reported "Missing, believed killed". I changed my name, came to this island and lived a life without feeling. Then one day I was taking some people up the river, and one of them - a small, thin man with a beard - looked at me as if he had seen a ghost. I learned that his name was Carton and he worked for De Beers in Kimberley, checking diamonds. I took my gun, followed him to his home and forced him to tell me everything he knew. He had planned part of the robbery and Anita Grunberg was his wife. He had read that I had been killed, so my appearance at the Falls had shocked him badly. It was then for the first time that I heard of the "Colonel". It was the Colonel who had planned everything. He had organized both robberies, the theft of the diamonds from De Beers and from us. But it seems that Anita Grunberg had not passed on all of our diamonds to the Colonel. Carton had chosen the best for her to keep.
'The stones she had kept were of such colour and quality that experts at De Beers would know at once they had not been mined by De Beers. My name could be cleared of that robbery. Carton thought that Anita Grunberg, or Nadina, as she now called herself, would return the diamonds and reveal the identity of the Colonel for a large sum of money. He said he would send her a telegram immediately to explain that I had discovered what they had done.
'I did not trust Carton - and I was right. He sailed for England on the Kilmorden Castle. You know that I followed him and I was there when he went into a house-agent in Knightsbridge. Then Anita Grunberg walked in. Nadina - whatever you like to call her. She was almost as beautiful as ever - and just as cruel. I hated her so much! The woman who had ruined my life - and who had been the reason my friend took the risks that got him killed. At that minute I could have put my hands round her neck and killed her! She did not show that she knew Carton in any way, yet I was sure their meeting was planned.
'I followed them along Knightsbridge. Nadina went into the Hyde Park Hotel restaurant. I followed Carton, hoping that he was going to get the diamonds. And then, you know what happened. In the Tube, at the sudden shock of seeing a man whom he imagined to be far away in South Africa, he stepped back upon the line.'
He stopped. There was a difficult silence.
'Anne, I did go back to the Hyde Park Hotel and follow Nadina to Marlow. I went into that house after her with thoughts of murder - but she was already dead by the time I got there! It was terrible. Dead - and I was not more than three minutes behind her. What a fool I had been to walk into the trap so easily! I had become the only suspect for the murder! For the second time I became the Colonel's victim.
'I hid until I had the idea of fooling Sir Eustace Pedler into taking me on the Kilmorden Castle as his secretary. Sir Eustace's house had been the meeting place arranged by Nadina and Carton, so I thought he must be involved somehow.'
'Do you know,' I interrupted, 'that Guy Pagett was in Marlow at the date of the murder?'
'I thought he was on the French Riviera with Sir Eustace.'
'He was supposed to be in Florence - but he never went there. I'm certain he was in Marlow, but I can't prove it.'
'And to think I never suspected Pagett until he tried to throw you into the sea. The man is a very good actor.'
'Yes, isn't he?'
'That explains why the Mill House at Marlow was chosen. Pagett could probably get in and out without being seen. And how he must have smiled when I joined Sir Eustace - I'm sure Pagett thinks I know where the diamonds are hidden. But I don't.'
'Well,' I said, 'I do, and I'll tell you my story now.'
مشارکت کنندگان در این صفحه
تا کنون فردی در بازسازی این صفحه مشارکت نداشته است.
🖊 شما نیز می‌توانید برای مشارکت در ترجمه‌ی این صفحه یا اصلاح متن انگلیسی، به این لینک مراجعه بفرمایید.