سرفصل های مهم
فصل 11
توضیح مختصر
زمان مطالعه

7 دقیقه

سطح

متوسط
دانلود اپلیکیشن «زیبوک»
این فصل را می‌توانید به بهترین شکل و با امکانات عالی در اپلیکیشن «زیبوک» بخوانید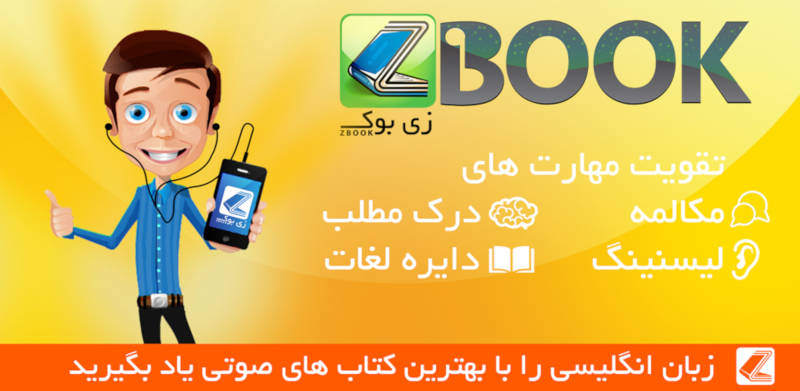 متن انگلیسی فصل
CHAPTER ELEVEN
Misunderstandings and Messages
I sat in the back of the police car on the Avenida 9 de Julio and waited for Captain Garcia to charge me. I waited for him to charge me with speeding, dangerous driving, and going through red traffic lights. But he didn't charge me. Instead, he took out a notebook and wrote something in it. Then he tore out the page he had written on.
'I believe your story,' the captain said, 'but you must obey our traffic laws. I'm not going to charge you this time. But if we catch you riding your motorbike dangerously again, you'll be in serious trouble.'
I nodded.
'And one more thing,' the captain said with a smile. 'Here's my phone number.' He passed me the piece of paper from his notebook. 'If I can help you in any way, call me.'
'Muchas gracias,' I said.
I got out of the police car and onto the motorbike. As I rode away - very slowly - on the Harley-Davidson, I thought that I had been very lucky. What would the captain have done if he had searched the motorbike and had found Gail's gun?
At seven-thirty the next morning, I was back at the Recoleta Cemetery. I was standing by the gate with the Argentine security chief, watching everyone being searched. I had already seen Rik and told him about the chase the night before and about my meeting with the Buenos Aires police. I didn't tell him about the gun.
A line of technicians and actors was waiting to be searched. It was quite cold and the people in the line were becoming impatient. Because of the problem of the day before all the security guards were very careful and the search was taking a long time. I saw Annie and Arabella near the front of the line and I waved to them. I was trying to be friendly.
'Why aren't you being searched?' Arabella shouted to me. I smiled and shook my head. But when it was Arabella's turn to be searched, she refused. There was an argument with one of the Argentine security guards. Minutes went by and the other people in the line were becoming more and more impatient. The security guard called for help on his radio, and Rik came running across to the gate.
'Hey, what's all this?' Rik asked Arabella. 'You know the rules - everyone's got to be searched.'
'I know that,' Arabella replied. 'I don't mind being searched - but only after they've searched this guy.' She pointed at me. 'He hasn't been searched - he's just standing and watching.'
Now everyone was looking at me. I called to Rik and he came to speak to me. 'There's something I've got to tell you, Rik,' I said, very quietly.
'Not now, Len,' Rik replied. 'Get over to the front of the line and let them search you. We must start shooting on time today.'
'Rik, there's been a misunderstanding -' I said.
'Come on!' Arabella shouted. 'What's the matter? Have you got something to hide?'
I didn't move.
'If he won't let the guards search him, we'll search him ourselves,' Annie said. And before I could do anything, she and Arabella ran over and started to search my clothes. They didn't find anything in my jacket or trousers.
Then Arabella said, 'Take off your boots.'
Very, very slowly, I took off my boots. Annie picked them up, turned them upside down, and shook them. The package with Gail's gun in it fell out of my left boot. Annie grabbed the envelope, tore it open and held the gun in the air.
'I knew that there was something wrong about that guy,' Arabella said.
Rik took the gun. He was very angry.
'Samuel,' he shouted, 'you're fired! Go back to your hotel and wait for me there!'
He turned to Annie and Arabella. 'Well done! Now let's get on with the search so we can start shooting.'
I turned and walked away. I got onto the Harley-Davidson and drove it slowly back to the hotel. I waited for Rik in reception. I felt terrible. I had been a fool. Why had I agreed to take Gail's gun onto the set for her? It was a stupid thing to do!
An hour later, Rik came into the reception area of the Bisonte Palace.
'Why did you do it, Len?' he said, shaking his head. 'Why were you carrying a gun? You knew we would search everyone today.'
'It's Gail's gun,' I explained. 'I was bringing it onto the set for her. She's frightened.'
'Well, you were stupid!' Rik said. 'You can't stay here any longer. You'll have to go back to L.A. Wait there for instructions from me. We've only got three more days here, before we move on to Turkey. I'll try to find a way for you to join us in Istanbul. It's very important that nothing bad happens to Gail.'
Rik thought for a minute. 'Hey! I've got an idea. I know how we can get you onto the set in Istanbul. You can be one of the extras!'
'But people will recognize me,' I said.
'No they won't,' Rik said. 'Not after the make-up artists have finished working on you!'
Rik made some phone calls and booked me a flight to L.A. on American Airlines. The flight was leaving that afternoon. I packed my case, wrote a note for Gail which I left at the Alvear Palace, and returned the Harley-Davidson to Rik. Then I took a cab to Ezeiza Airport.
I checked in and went to sit on the high balcony overlooking the airline desks. I bought a coffee and I thought again about what had been happening. Who had sent Gail the messages about the photographs of her with a gangster? Who had injured Josie and tried to kill Gail? And how was the US Embassy involved? I didn't have answers to any of these questions.
Before I went to the plane, I made three phone calls. One was to Captain Garcia. I explained that I had to leave Argentina, but I didn't explain why. I told him I was worried about Gail. He replied that there wasn't much he could do when she was on the set. But he said he would arrange for her to be guarded for the rest of the time.
My second phone call was to L.A. I called an old friend called Toni Trenton. She was a journalist on the L.A. Messenger. She wrote about crime and criminals. Years ago, I had been in love with Toni, but that wasn't why I called her. I asked Toni to find out all she could about three people - Gail Lane, Mike Devine and Vincent Calab.
My third call was to myself. I called my answerphone in L.A. to find out if there were any messages for me. There was only one. I listened to it. It was brief. 'Samuel,' the voice said. 'You've got to help me. I'm in desperate trouble. Please call me on 818-558-5898.'
I recognized the voice. It was Mike Devine.
مشارکت کنندگان در این صفحه
تا کنون فردی در بازسازی این صفحه مشارکت نداشته است.
🖊 شما نیز می‌توانید برای مشارکت در ترجمه‌ی این صفحه یا اصلاح متن انگلیسی، به این لینک مراجعه بفرمایید.