سرفصل های مهم
فصل 18
توضیح مختصر
زمان مطالعه

8 دقیقه

سطح

ساده
دانلود اپلیکیشن «زیبوک»
این فصل را می‌توانید به بهترین شکل و با امکانات عالی در اپلیکیشن «زیبوک» بخوانید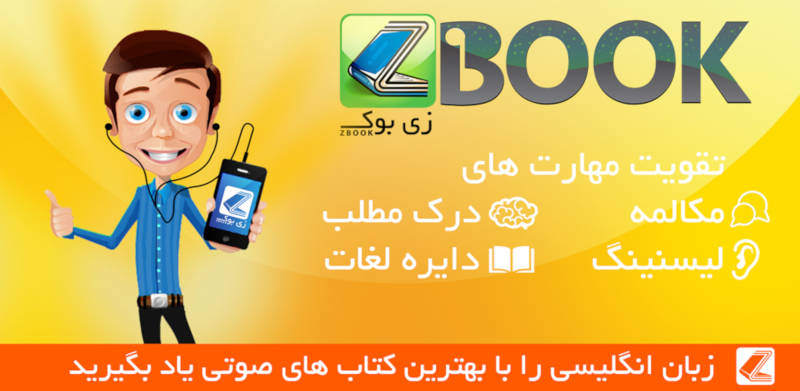 متن انگلیسی فصل
CHAPTER EIGHTEEN
Gail's Story
Gail and I sat in the Mustang, hanging over the end of the Galata Bridge, above the blue waters of the Golden Horn.
'There's someone I must tell you about,' Gail said. 'You already know about the photos of me dancing with Vincent Calab. Well, he's not the only man I've been involved with. There have been two others. One of them is Mike Devine. I've been going out with him for several years, but he's really only a friend. I don't see him very often any more.'
'Because he started to borrow money from you?' I guessed.
Gail looked at me in surprise. 'How did you know?' she asked.
I smiled. 'Mike told me that he'd been borrowing money from everyone he knew. I guessed that included you,' I replied.
'Mike's a nice guy when he isn't drinking,' Gail said. 'But when he drinks too much, he's an enemy to himself.'
'He has other enemies too,' I said.
'What do you mean, Lenny?' Gail asked.
I told her about my meeting with Mike Devine in L.A. I told her that I had lent him my cabin in Crystal Lake. I told her about Mary Sullivan.
Gail was silent for a minute. 'Mmm,' she said. 'Having to leave L.A. is probably the best thing that could happen to Mike.'
'Who do you think Miss Sullivan is working for?' I asked.
'I don't know,' Gail replied. 'What do you think?'
'Well, she told Mike to leave L.A. But she also told him not to see you again, Gail,' I said. 'That's very interesting, isn't it?'
Gail sighed but she didn't say anything.
'I think Miss Sullivan works for someone who's very important,' I said. 'Someone with enough power to order men from the US Embassy in Buenos Aires to follow you. Someone with enough power to ask the Turkish police to protect you. Sergeant Kamal isn't an ordinary policeman, Gail. Can you think who this person might be?'
Gail looked out over the blue water. 'I said there was something I wanted to tell you,' she said. 'I said I had been involved with two other men. Please listen a minute and stop asking me questions.
'There is someone important in my life,' she went on. 'He's someone I've known for about eighteen months. We are engaged to be married, but it's still a secret. You're right, he's a very powerful man, but he's also a very jealous one. He's a politician and he's afraid that if there's any scandal about us, he won't be elected.'
'Wait a minute,' I said. 'If we are talking about Senator Democrates, he's already been elected. So what's the problem?'
'How did you know I was talking about Theo?' Gail asked. 'Never mind - you're right, Lenny. It is Theo Democrates. He's been elected to the Senate, of course. But he wants to be the next President. When I first met you, I thought you were one of the people he pays to look after me.'
I shook my head. 'No,' I replied. 'It's true that I'm here to protect you, but Magic Movie Productions hired me, not Senator Democrates.'
'The studio? Why did the studio hire you?' Gail asked. 'The studio hired Arabella and Annie as my bodyguards.'
I decided to tell Gail the truth. She knew now that someone was trying to kill her. I told her that Homer Frank had received messages, which threatened her life.
'I understand. I know this movie is very important for the studio,' Gail said. Then she sat silently for a few minutes.
Time passed. The Mustang moved gently whenever one of us moved. The crowd of people at the entrance to the bridge stood and stared at us.
Then I heard the sound of a large engine in the distance. It was coming closer. Was it a ship, moving towards the bridge? I was worried, but Gail seemed not to hear the noise.
Suddenly, Sergeant Kamal crawled up to the Mustang again and told us that help was coming soon.
'Please sit still and do nothing,' he said and crawled back towards the crowd.
'There's something else, Lenny,' Gail said. 'I told you that I hadn't been in contact with Vincent Calah for years. That's not true. He called me a couple of weeks ago.'
'What did he say?' I asked.
'It wasn't what he said that scared me,' Gail replied. 'It was how he said it. He was horrible! He sounded completely mad. The message was very simple. He said that if I didn't want to get hurt, I should stop working on Death Behind the Door. He didn't explain why, he just told me to leave the movie. He was giving me an order.
'And what did you say?' I asked.
'Well, I don't like people giving me orders. I told him that,' she answered with a quick smile. 'He started shouting so I hung up.'
'I don't expect people do that to him very often,' I said. 'But we need to know why Calab wants to stop the movie. And I'm sure we'll find the answer to that question back in Hollywood.'
The sound of the engine I had heard was getting louder and louder.
'What's that noise?' Gail asked suddenly.
We both tried to look out of the car, but our movements made the Mustang move, so we sat still again. Then Sergeant Kamal and another policeman came crawling up towards us with two long chains in their arms. The engine noise was very loud now, and suddenly there was a great shadow over the car. We could not look up.
The two policemen seemed to be fastening the chains to the back wheels of the Mustang. Then the sergeant fixed the chains together over the car's roof.
The noise got even louder, and suddenly a great hook came down from the sky. Had someone found a crane that could reach us? I couldn't see one.
The Mustang started to move! The back of the car started to rise. But the Mustang was moving forwards, further over the end of the bridge. I held Gail's arm.
'Oh no,' I said. 'We're going to fall.'
With a noise like a scream, the Mustang slid slowly off the end of the bridge and it started to fall towards the blue sea. Then suddenly, we stopped falling and we were swinging slowly from side to side. A moment later, we were moving upwards! Gail and I looked at each other in amazement.
'I must be dreaming,' Gail said.
I leant out of the window and looked up. Above us were the two giant rotors of a Chinook helicopter. I looked down and saw the Galata Bridge far below us.
'You're not dreaming,' I said to Gail with a laugh. 'We're flying.'
مشارکت کنندگان در این صفحه
تا کنون فردی در بازسازی این صفحه مشارکت نداشته است.
🖊 شما نیز می‌توانید برای مشارکت در ترجمه‌ی این صفحه یا اصلاح متن انگلیسی، به این لینک مراجعه بفرمایید.