سرفصل های مهم
فصل 07
توضیح مختصر
زمان مطالعه

8 دقیقه

سطح

ساده
دانلود اپلیکیشن «زیبوک»
این فصل را می‌توانید به بهترین شکل و با امکانات عالی در اپلیکیشن «زیبوک» بخوانید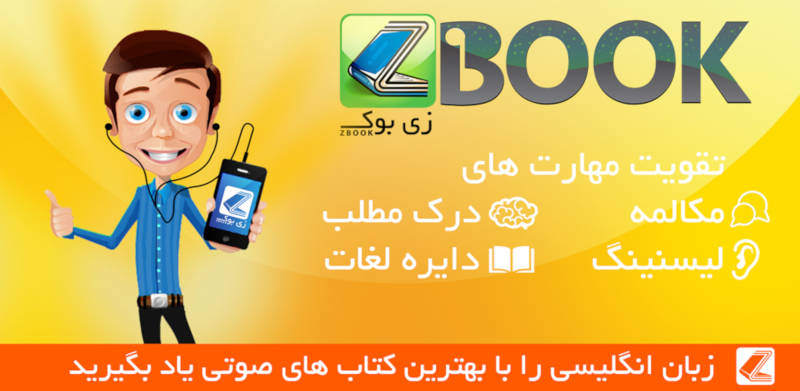 متن انگلیسی فصل
CHAPTER SEVEN
From L.A. to B.A.
Rik and I left Gail Lane's dressing-room and walked back to the set where the accident had happened. The police had arrived and were taking statements from everyone. Rik and I told them what we had seen.
The area around the huge screen was closed off with yellow tape, and a number of detectives were carefully searching the floor there. A grey-haired lieutenant from the L.A.P.D. - a man called Dickinson - had taken charge. I had met him before. I asked him what he thought had happened.
'I don't know yet - it's hard to say,' Dickinson replied. The rope was checked before shooting started, and it was OK then. So why did it break?'
'Someone must have made a cut in the rope, to make it break easily,' I said.
'Mm -,' Dickinson said. 'You might be right. If you have any other ideas, call me. You know where to find me.'
Rik had to stay in the studio while the police detectives were making their investigation. I waited with him. I'm used to waiting and watching, and there was plenty to watch on the movie set.
Two hours later, the police had gone and Rik and I were sitting in his smart office.
'We'll have to shoot here for an extra day, because of Josie's accident,' Rik told me. 'Then the whole crew is moving to Argentina, to Buenos Aires. I want you to come along -'
Rik was interrupted by one of his phones ringing. He answered it.
'Yes, I see,' he said. 'I will, yes, sir. I will. I've got a new man here now.' He put the phone down. 'That was Mr Frank. He's had another e-mail. The message said, "This time we got the double. Next time it will be the star." Mr Frank is very worried.'
'So it wasn't an accident,' I said softly. 'And you told me it was a closed set, with no visitors allowed. So the person who cut the rope was probably someone working on the movie.'
Rik nodded. 'Yes. Or someone who had hidden in the studio before shooting started. We just don't know,' he said. 'That's why I want you to join us in Buenos Aires. I want you on the set all the time. Gail has Arabella and Annie with her whenever she isn't acting. But I want you to watch out for anything suspicious.'
'How many people are there in the movie crew?' I asked.
'There'll be two hundred and five of us flying to Buenos Aires,' Rik replied. 'And probably about two hundred Argentines will join us in B.A. You need a lot of people to make a movie.'
'And you want me to keep an eye on all of them!' I exclaimed.
Rik smiled. 'I'm sure you'll find out who has been threatening Gail,' he said. 'I know you, Len. You're always in trouble. Just stay with the crew and the trouble will find you.'
Two days later I was flying at ten thousand metres over Brazil, on my way to Buenos Aires. I sat back in the comfortable seat of the Aerolineas Argentinas Boeing 747, and I thought about what had happened during the past few days.
What was the relationship between Gail and Mike Devine? Why did someone want to stop the shooting of Death Behind the Door? Why was someone threatening to kill Gail? Who had injured Josie, Gail's double? And was he, or she, on the plane with us?
There were plenty of questions, but no answers! I looked at Rik, asleep in the next seat. There was certainly something he hadn't told me. I thought about Gail, sitting in the first-class section, at the front of the plane. I thought about the worry I had seen in her eyes at the studio.
Then I thought about Carla Chapman. She was also in the first-class section. I had met her briefly at the airport before we got onto the plane. Carla was one of Hollywood's best-known movie directors, a powerful and very hard-working person. She was a strong, proud, forty-five-year-old, with shoulder-length black hair and gold-framed glasses. At the airport, she had shaken my hand firmly, and she had said it was nice to meet me. Then she had told me to keep out of the way during shooting. After that, she had wrapped her long black coat around her and walked away.
I hadn't yet seen Brent Foster, Gail's co-star in the movie. He was being flown to Argentina in his own private jet. I hadn't met him, but I felt that I knew him because I had seen so many of his movies. He always played bad guys, but he always got the girls! He looked a little like me, but he was younger and heavier, and he had blond hair and blue eyes. I was looking forward to meeting Brent.
After a while, I stopped thinking about my job and I looked out of the window at the clouds. I wanted to help Gail, but I had to wait for something new to happen.
It was mid-morning when the 747 landed at Ezeiza International Airport, outside Buenos Aires. There was mist in the air, and the weather was cool.
It took several hours to get all the baggage and equipment through customs. At last, it was done and we got into buses for the long journey to the city centre. Most of the movie crew were going to stay at the Bisonte Palace Hotel. In fact, we had booked all the rooms in the hotel. But Gail, Carla, Brent, and a few others were going to be at the luxurious Alvear Palace Hotel, near the Recoleta Cemetery, where we would be shooting.
There was no work till the next day, so after we had checked in at the hotel, I lay on my bed and fell asleep. When I woke, it was early evening and it was dark. I had a shower and then I went out for a walk. I was going to meet Rik and some of the members of the crew for dinner at ten o'clock - an early time for dinner in B.A.
I walked slowly through the streets, smelling the diesel smoke from the brightly painted collective buses. The streets were full of people. Young people were walking hand in hand, and large families were talking together on the sidewalks. Everyone seemed happy. I began to like B.A. very much.
I soon arrived at Corrientes, a long, wide street full of movie theatres, restaurants and cafes. I stopped at a place called Cafe Pernambuco and went in. Inside were groups of students talking excitedly, elderly men reading newspapers, and smartly dressed women eating cakes.
I ordered a coffee and sat back to enjoy the scene. After a while, I noticed a younger woman, sitting by a window. She was dressed in black, with a black scarf over her head. Her head was turned away from me, so I couldn't see her face. She looked at her watch again and again, and she looked up every time the cafe door opened.
I ordered another coffee and picked up a newspaper from a nearby table. From behind the newspaper, I could watch the woman in black without her seeing me. Suddenly, she turned her head towards me and called to the waiter.
I saw the woman's face. It was Gail Lane! I looked around the cafe. Where were Annie and Arabella, her bodyguards? Then I remembered Annie's words. 'Sometimes she goes out at night without us.'
Gail was alone. Who was she waiting for?
مشارکت کنندگان در این صفحه
تا کنون فردی در بازسازی این صفحه مشارکت نداشته است.
🖊 شما نیز می‌توانید برای مشارکت در ترجمه‌ی این صفحه یا اصلاح متن انگلیسی، به این لینک مراجعه بفرمایید.