سرفصل های مهم
فصل 12
توضیح مختصر
زمان مطالعه

8 دقیقه

سطح

ساده
دانلود اپلیکیشن «زیبوک»
این فصل را می‌توانید به بهترین شکل و با امکانات عالی در اپلیکیشن «زیبوک» بخوانید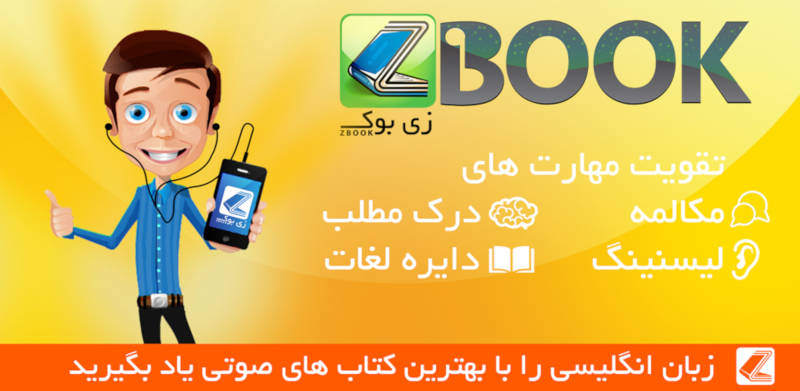 متن انگلیسی فصل
CHAPTER TWELVE
Lunch and Information
When I got back to L.A., it was late evening. I was very tired. I went straight to my apartment and I went to bed.
The next morning, I was up early and went for a run in the park. I was still tired, but I felt better after a shower and a good breakfast. I got into the Chrysler and drove downtown to my office.
I stopped at Crazy Ellen's for a coffee and a chat with Costas.
'Have you been away, Len?' Costas asked.
I told him where I'd been.
'Some people have been looking for you,' Costas said. They said they knew you often came in here.'
I drank my coffee slowly. 'It's nice to be popular!' I thought.
'Can you remember what these people looked like?' I asked.
Costas has a very good memory - he is proud of it.
'Well,' he said, wiping the bar with a cloth, 'the first visit was yesterday morning. Two heavies came in here. They were real big guys, in their twenties, with mean faces. Real tough guys. They weren't police. I think they were carrying guns. They said they wanted to see you about a bet.'
'That's strange,' I thought. But I'd been involved in a case about a missing racehorse a few weeks before. Some bad guys had been making illegal bets. Perhaps the heavies' visit was connected with that.
'And the second visit?' I asked Costas.
'Also yesterday, in the afternoon,' he said. 'A young guy, about twenty-five, although he had grey hair. He looked rich. But he seemed really worried.'
'Mike Devine,' I thought. I finished my coffee.
'Many thanks, Costas.' I said.
I left Crazy Ellen's and went to my office. There had obviously been some visitors there while I had been away. They had emptied all the drawers of my desk and my filing cabinet onto the floor. That was OK. I never keep anything important at the office because people come and search it while I'm away! I picked up some of the papers and put them back in the filing cabinet. Then I sat down at my desk and I called Mike Devine. His answerphone took the call, and I left a message - Mike was probably still asleep.
After that I called Toni Trenton and arranged to meet her for lunch. She said she'd already got some information for me. We arranged to meet at Pastroudi's Italian restaurant at one o' clock. I spent the rest of the morning tidying my office and calling Mike Devine. But Mike didn't pick up his phone - his answerphone took the calls again.
I walked to Pastroudi's - it wasn't far from the office. I was sitting at my favourite table by the window when Toni came in. She had blue eyes, short dark hair and a warm smile. She was wearing a smart blue trouser suit. She looked great. I almost fell in love again!
Then I remembered why we had broken up. It had been nearly fifteen years before. Toni had said I had to choose between her and boxing. She didn't like to see me being knocked about. I had chosen boxing and she now had a successful career as a crime reporter on the L.A. Messenger.
Toni kissed me on the cheek and we spent five minutes talking about what we had both been doing. I told her about Gail and Argentina. She told me about crime in L.A. Then we ordered our food.
'Right, Lenny,' Toni said when the waiter had gone. 'You asked me about three people. Do you want to hear about them?'
I smiled and nodded.
'OK. First, Mike Devine,' Toni said. 'He was the easiest -there's so much written about him in the papers. He's a play-boy. He goes out partying most nights. He's only interested in pleasure.'
'And he has lots of money,' I added.
Toni looked at me. 'Not any longer,' she said. 'At least, that's what people are saying. His father got tired of paying Mike's debts, and told him to stop partying and get a job. Mike didn't listen, so old Joel Devine stopped giving him money.'
'So where does Mike Devine get his money now?' I asked.
'He's been borrowing lots of money - from banks, from people he knows, from everywhere. That's what people are saying. Now he's head over heels in debt,' Toni replied. 'Now, do you want to hear about Gail Lane next?'
'Yes, please,' I said as the waiter brought our food. Toni had seafood and rice, and I had lobster.
Toni ate her lunch and told me Gail's story.
'Gail's interesting,' she said. 'You know about her friendship with Mike Devine, of course. I think that he's been borrowing money from her too. That's one thing. You'd think that it would be easy for me to find out lots of other things about a movie star. But it wasn't easy! Nobody knows much about her. Gail became a star quite recently. Before that, she certainly spent time with gangsters. I'll tell you more about that in a minute. But some people say that recently she's also been involved with a US Senator - Senator Theo Z. Democrates.'
I knew about Senator Democrates. He was from a Greek family. He was single - he had never married. And he was one of the most powerful men in the government. He was the chairman of an important government committee. He was also multimillionaire.
'Mmm, that's interesting,' I said. 'Democrates is an honest man, but he has a reputation for ruthlessness. And a lot of ruthless people work for him.'
I ate my lobster thoughtfully. Some things were beginning to become clear.
'Vincent Calab was the third name,' Toni said, 'and I expect you know a lot about him already. He's a ruthless man too! He's a gangster from Chicago who moved here ten years ago and got involved with the movie industry. People say that he has been laundering money. They say he invests illegal money - stolen money - in movies. When the movies make a profit, he gets his money back, and then the money is legal. Lots of criminals do that kind of thing. Hollywood could be a good place to do money-laundering. Making movies takes a lot of money.'
'Yeah, I see what you mean,' I said.
'Calab's an unpleasant man,' Toni went on. 'He's a madman. He's very violent. He kills anyone who works against him. But the police have never been able to charge him with any crime. He's really very dangerous, because he isn't quite sane. Some people call him Mad Vince. I hope you're not getting involved with him, Lenny.'
'No,' I replied. 'But I think Gail Lane was innocently involved with him some years ago.'
'Yes,' Toni said. 'I heard about that too. Stay away from Calab, Lenny. He's a very bad guy.'
I didn't reply. I was thinking about the 'visitors' who had searched my office. I thought they were the two heavies that Costas had told me about. And I also thought they might be Calab's men. Perhaps I was involved with him, whether I liked it or not.
We finished eating. I thanked Toni for her help and asked if I could borrow her mobile phone. I dialled Mike Devine's number and this time I got a reply.
'Come to the apartment, will you!" Mike said. 'I need your help.'
Toni and I sat and talked for a little while longer. Then, as usual, we argued over who was going to pay for the meal. As usual, Toni won the argument. She was still sitting at the table when I left Pastroudi's. She was lovely. Perhaps I had made a mistake when I chose boxing, I thought. A big mistake!
مشارکت کنندگان در این صفحه
تا کنون فردی در بازسازی این صفحه مشارکت نداشته است.
🖊 شما نیز می‌توانید برای مشارکت در ترجمه‌ی این صفحه یا اصلاح متن انگلیسی، به این لینک مراجعه بفرمایید.