سرفصل های مهم
فصل 06
توضیح مختصر
زمان مطالعه

12 دقیقه

سطح

متوسط
دانلود اپلیکیشن «زیبوک»
این فصل را می‌توانید به بهترین شکل و با امکانات عالی در اپلیکیشن «زیبوک» بخوانید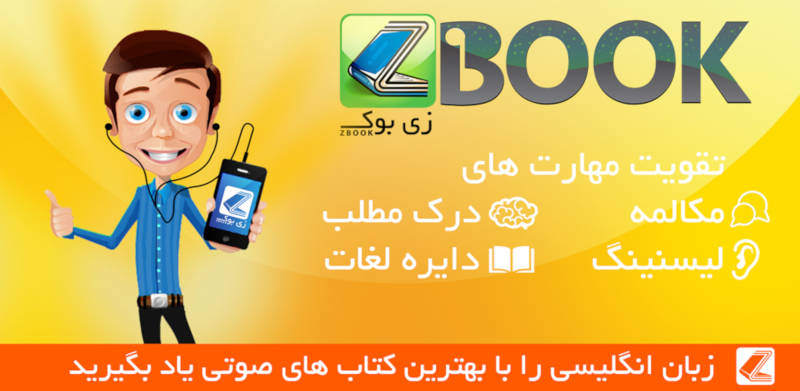 متن انگلیسی فصل
CHAPTER SIX
Signor Brunoni
Soon after Mrs Jamieson's party, my father became ill and I had to go home to Drumble. I stayed there for most of the rest of the year. Then, at the end of November, I received a mysterious letter from Miss Matty.
She hoped my father was well, she wrote, and could I tell her if turbans were fashionable? Something so exciting was going to happen. She must have a new cap, and perhaps she was too old to care about such things, but she would very much like a turban… Oh, and would I like to come for a visit next Tuesday? Sea-green was her favourite colour…
Fortunately, there was a note of explanation at the end:
My dear, Signor Brunoni is going to show his wonderful magic at Cranford Assembly Room next Wednesday evening.'
I was very glad to accept the invitation from my dear Miss Matty, and very anxious to stop her wearing a great turban on her gentle little head. So I bought her a pretty blue cap instead, which disappointed her terribly. She followed me into my bedroom, and I think she was still hoping to find a sea-green turban somewhere inside my cap-box.
'I'm sure you tried, my dear,' she said sadly, looking at the cap. 'It's just like the caps all the ladies in Cranford are wearing. I suppose turbans haven't arrived in Drumble yet?'
She left the room to welcome Miss Pole and Mrs Forrester to tea. 'It was silly to expect anything fashionable from the Drumble shops, I suppose,' I heard her tell them. 'Poor girl! She did her best.'
But Miss Pole had had an adventure, and was waiting impatiently to describe it.' I happened to go into the George Inn today,' she began when I entered. 'My Betty has a cousin who's a maid there, you know, and I thought Betty would like news of her. Well, there was no one around, so I walked up the stairs and into the Assembly Room. And there I saw that people were getting things ready for tomorrow night. I was just going behind the curtain, by mistake, when a gentleman stepped forward. He asked in very pretty broken English if he could help me. He didn't want me to see behind that curtain, it seemed. So, most politely, he showed me out of the room.
'Wait! You've not heard all my story yet! As I was going downstairs again. I met Betty's cousin - and she told me that the gentleman was Signor Brunoni! And then, it was so strange, I met the same gentleman again on his way up!'
So Miss Pole had met the conjurer himself! Oh, what questions we asked her! 'Did he have a beard?'
'Was he young or old?'
'Was he fair or dark?'
'What did he really look like?'
We talked about magic all evening. Miss Pole did not believe in it: conjurers' tricks could be learnt from a book, she said. Mrs Forrester believed in magic, ghosts, everything. Miss Matty was not sure what she believed - and always agreed with the last speaker.
The next evening, the four of us met in gentle excitement at the entrance to the George Inn. From there, we went upstairs together to the Assembly Room. Miss Pole asked a waiter if any of the county families were coming, as they would expect to sit in the front row. When he shook his head. Miss Matty and Mrs Forrester sat in the front row, where Lady Glenmire and Mrs Jamieson soon joined them. Miss Pole and I sat immediately behind, in the second row. All the shopkeepers sat together at the back, talking and laughing happily. I got rather bored with waiting, and wanted to turn round and look at them, but Miss Pole begged me not to. It was not the correct way to behave, she said. So our group was dull and quiet. Mrs Jamieson fell asleep.
Finally, the curtain went up. We saw, at a little table, a fantastic-looking gentleman in Turkish dress, with a long beard and a turban.
Miss Matty looked at me. 'You see, my dear, people are wearing turbans,' she said sadly.
But we had no time for more conversation. The Grand Turk rose and said he was Signor Brunoni.
'I don't believe him!' said Miss Pole loudly. 'Signor Brunoni didn't have a beard.'
This woke Mrs Jamieson. She opened her eyes wide, and the Grand Turk, who had looked crossly at Miss Pole, began his magic.
Now we were surprised and delighted - all except Miss Pole. Such tricks! I could not imagine, even with Miss Pole's whispered explanations, how he did them. It was all so wonderful that Miss Matty and Mrs Forrester became anxious.
'Do you think it's quite right for us to come and see such things?' I heard Miss Matty whisper. 'Is there something not quite-?' She shook her head.
'I was asking myself the same question.' Mrs Forrester whispered back. 'It's so very strange. I'm certain that was one of my ribbons on his table just now…'
Suddenly, Miss Matty half-turned towards me. 'My dear, will you look round (you don't live in the town - no one will talk about it), and see if Mr Hayter the rector is here?'
I looked round and saw the tall, thin rector among his schoolboys. His kind face was all smiles, and the boys were laughing. I told Miss Matty that the Church approved of Signor Brunoni, and she began to enjoy herself again.
---
Soon the excitement was over. Signor Brunoni disappeared from Cranford, and the only result of his visit was a new readiness among the ladies to believe in strange happenings.
Six weeks later, however, Miss Pole had another adventure. Lady Glenmire was now a friend, and one morning the two of them went out walking together. About three miles from Cranford, on the road to London, they stopped at a small inn called the 'Rising Sun' to ask the way across the fields.
'A little girl came in while we were there,' Miss Pole told us that afternoon. 'The landlady said she was the only child of a married couple who were staying in the house. Now, listen to this! About six weeks ago, the landlady said, a horse-and-cart turned over right outside the inn. In the cart were two men, one woman and this child, plus a great box of strange things. One of the men, the child's father, was hurt and has been at the inn ever since. The other man (his twin brother, she believes) drove quickly away in the cart, and took the box with him. Well, my dears, the man who was hurt is Signor Brunoni! We met his wife - a good, honest person - and she says his real name is Samuel Brown!'
The conjurer's family, it seemed, now had no money, and Miss Pole and Lady Glenmire had decided to help them. In fact, Lady Glenmire had gone straight to
Mr Hoggins, the Cranford doctor, to beg him to ride over to the 'Rising Sun' that same afternoon.
Miss Matty and I were now as interested in this news as Miss Pole was. So was Mrs Forrester when she heard about it. The ladies waited anxiously for Mr Hoggins's opinion. When Mr Hoggins said that, with care, the conjurer would get better, they brought him to Cranford. Lady Glenmire promised to pay the doctor's bills. Miss Pole found comfortable lodgings for the family. Miss Matty sent a carriage for them. Mrs Forrester was not too proud to help, either. Though she was related to the Bigges of Bigelow Hall, here she was, taking nice things to eat to a poor, sick conjurer! It was wonderful to see all the kindness.
Soon Miss Matty was making a coloured ball for the little girl, Phoebe, to play with. 'I've always been so fond of children, 'she said to me sadly as we sat by the fire, 'and I dream sometimes that I have a little child of my own… I didn't expect to be "Miss Matty Jenkyns" all my life, you know.' she went on after a pause. 'But the person I expected to marry is dead, and he never knew why I refused him. Ah well, it doesn't matter now. I am very happy, my dear. I have such kind friends,' she continued, taking my hand.
As I knew about Mr Holbrook, I could think of nothing suitable to say, and we were both silent.
One day soon after this, I asked the conjurer's wife if Miss Pole's story about twin brothers was true.
'Quite true,' she said, 'though I don't know how anyone can mistake Thomas for the real Signor Brunoni. Thomas is a good man, and he paid all our bills at the Rising Sun, but he can't do the ball-trick as well as my husband can. And he's never been in India, so he doesn't know how to wear a turban.'
'Have you been in India?' said I, rather surprised.
She told me that her husband had been sent there in the army. She had gone with him but, one after another, their children had died out there. 'That cruel India!' she said. 'I was going mad. When Phoebe, this last child, was born, I told my Sam I must return to England.'
So, carrying her baby, she had left her husband to go to Calcutta. She had walked a hundred miles, from village to village. People had given her food and milk, she said. And once, when the baby was ill, she had been helped by a kind Englishman living among the Indians.
'And you reached Calcutta safely?'
'Yes. And after two years, Sam was able to come home. He'd learnt some tricks from an Indian, so he began to work as a conjurer. Then, after a while, he employed his twin brother to help him.'
'And Phoebe was well again?'
'Yes. That good kind Aga Jenkyns at Chunderabaddad had helped me to save her.'
'Jenkyns!' said I.
'Yes. Jenkyns. I'm beginning to think all people with that name are kind. Here in Cranford, there's that nice old lady who comes every day to see Phoebe!'
مشارکت کنندگان در این صفحه
تا کنون فردی در بازسازی این صفحه مشارکت نداشته است.
🖊 شما نیز می‌توانید برای مشارکت در ترجمه‌ی این صفحه یا اصلاح متن انگلیسی، به این لینک مراجعه بفرمایید.