سرفصل های مهم
فصل 07
توضیح مختصر
زمان مطالعه

11 دقیقه

سطح

متوسط
دانلود اپلیکیشن «زیبوک»
این فصل را می‌توانید به بهترین شکل و با امکانات عالی در اپلیکیشن «زیبوک» بخوانید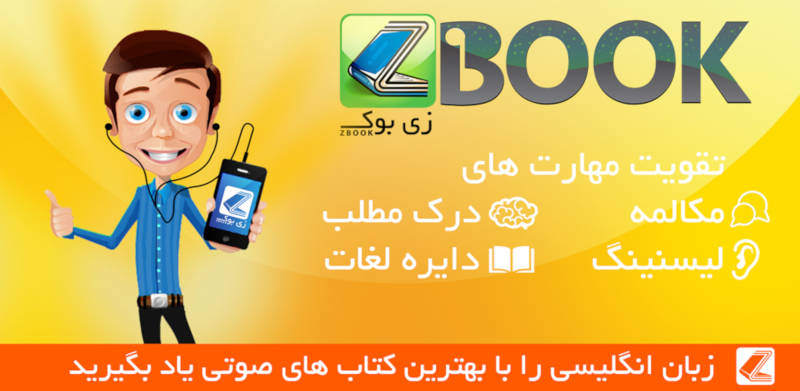 متن انگلیسی فصل
CHAPTER SEVEN
Sudden news
An idea had come into my head. Was Peter Jenkyns of Cranford now the Aga Jenkyns of Chunderabaddad? Could it be possible? I decided to ask the Cranford ladies some questions, without explaining what I suspected.
I did not learn much. Miss Pole believed that Peter had become something important in Tibet. Mrs Forrester said he had been rather handsome. They both thought the last news of him had come from India. That was almost all I discovered.
Meanwhile, however, something extraordinary was going on around us and we all, even Miss Pole, failed to notice! I remember the morning she came to tell us. It was nearly calling-time. Miss Matty and I had just been discussing Signor Brunoni and that clever Mr Hoggins when someone knocked at the door.
We were hurrying to change our caps when Miss Pole ran up the stairs. 'It's not twelve, I know.' she called,' but I must speak to you. What do you think? Mr Hoggins is going to marry Lady Gilenmire!'
'Marry?!' we said.
'Marry! I heard it in Mr Johnson's shop.'
'Perhaps it's not true,' said Miss Matty hopefully.
'It's true,' said Miss Pole. 'I went straight to Mrs Fitz-Adam, and she said her brother and Lady Glenmire had come to an understanding. "Understanding"! Such a vulgar word! But my lady will have to hear many vulgar words now. I believe Mr Hoggins drinks beer at supper every night…'
'Marry!' repeated Miss Matty. 'Well! Two people that we know going to be married. It's coming very near!'
'I'm not surprised that Mr Hoggins likes her.' I said. 'But how can she like Mr Hoggins?'
'Oh, Mr Hoggins is rich and very pleasant looking,' said Miss Matty, 'and very kind.'
We began to wonder what the Honourable Mrs Jamieson would say. Mrs Jamieson had recently gone down to Cheltenham in the care of Mulliner, leaving Lady Glenmire to manage her house and to stop her maids taking followers. And while she was away, Lady Glenmire had herself taken a follower! A follower whom Mrs Jamieson thought was vulgar and not good enough for Cranford society! Had Mr Hoggins ever visited Lady Glenmire at Mrs Jamieson's house, we wondered? Or had they only met at the lodgings of the poor sick conjurer? Certainly, they had both been very kind to him.
Well! What next? When would the wedding be? How could servants announce a married couple as 'Lady Glenmire and Mr Hoggins?' Would anyone visit the couple? Oh dear, would we have to choose between visiting dull Mrs Jamieson and bright Lady Glenmire?
Next time we saw Lady Glenmire, in church, she looked happy and younger than before. Mr Hoggins too looked happy, and he was wearing his first new pair of boots for twenty-five years. But none of the Cranford ladies said anything to either of them about their marriage. Until Mrs Jamieson returned, indeed, we did not know what to say.
But it was now Marc, and Mr Johnson announced the arrival of the spring fashions at his shop. Miss Matty had been waiting for this before buying herself a new silk dress. In our excitement we forgot, for the moment, about Lady Glenmire.
On the Tuesday on which Mr Johnson was going to show the new fashions, two letters were waiting for us on the breakfast table. One was to me from my father - a dull, businessman's letter. There were unpleasant reports about the Town and County Bank, he wrote, and he hoped Miss Matty did not still have shares in it. He had warned her sister years ago not to put money into that bank, but she had not listened to his advice.
'Who is your letter from, my dear?' asked Miss Matty. 'Mine is from the Town and County Bank, asking me to an important meeting of the shareholders in Drumble on Thursday. It's kind of them to remember me.'
I was alarmed at this 'important meeting', and was afraid that my father's fears were right. However, bad news always came fast enough, so I decided to say nothing for the moment. I simply told Miss Matty that my father sent his best wishes, then I changed the conversation. 'What time should we go to see the fashions?' I asked.
'Well, the correct time to go is after twelve o'clock,' she said. 'But then all Cranford will be there, and I'd rather not look at dresses and caps in front of everyone. So let's go this morning after breakfast. I need half a pound of tea. We can buy that, and choose the silk for my new dress. Then we can go quietly upstairs, look at the fashions and decide the style for my dress.'
The young men at Mr Johnson's wore their best clothes and their best smiles. Miss Matty bought her tea, then began looking at the silks. It was Cranford's market-day, and many country people came into the shop.
One honest-looking man stood next to us and asked to look at some shawls for his wife. He hesitated, Miss Matty hesitated too. She would like a sea-green silk. No, that lovely red. No, that bright yellow…
Our neighbour finally chose a shawl and held out a five pound note.
The shop-boy looked at the note. 'Town and County Bank! I think we were warned this morning not to accept this bank's notes. I'll just ask Mr Johnson…'
'What!' The poor farmer could not believe it.
Miss Matty forgot her new silk dress. 'Which bank did your note belong to?' she asked him.
'Town and County.'
'Mr Johnson's very sorry, Mr Dobson,' the boy said as he brought the note back, 'but the bank's notes are worthless.'
'I don't understand,' Miss Matty said to me in a low voice. 'Town and County is my bank, isn't it?'
'Yes… This yellow silk will match the ribbons in your new cap.' I continued quickly, holding it up and wishing the man would go away.
'Never mind the silks for a moment, dear,' she said, putting her hand gently on mine and looking at the farmer. 'I'll give you five pound coins for your note, Mr Dobson.' she said. 'But there must be some mistake. I'm a shareholder in that bank and I've not been told about any problem.'
The shop-boy whispered across the table to Miss Matty. She looked at him uncertainly. 'I don't understand business,' she said. 'But if honest people are going to lose their money because they have our notes, then… Oh. I can't explain myself. Just give me your note, please, Mr Dobson, and then you can take the shawl for your wife.'
The farmer looked at her gratefully, but hesitated for a moment. 'I wouldn't like somebody else to lose money instead of me,' he said. 'But, you see, madam, five pounds is a lot of money to a man with a family.'
'I'm sure there is a mistake,' said Miss Matty quietly, 'and in a few days everything will be all right. 'She pushed her five gold coins towards the farmer, who slowly put down his note. 'Thank you.' Miss Matty said. 'I'll wait a day or two before I buy any of these silks,' she told the boy. 'My dear, will you come upstairs and see the fashions?'
Miss Matty looked with great interest at all the new dresses and bonnets and shawls. She seemed unworried by what had happened downstairs. But as we came down through the shop, Mr Johnson was waiting for us. It was true, he said, the bank was in serious trouble. Miss Matty showed no surprise or alarm. Cranford ladies thought it was vulgar to show their feelings in a shop.
However, we walked home very silently and neither of us ate much dinner. Later, in the drawing-room, Miss Matty unlocked her desk and began to look through her bills and papers. After a while, she came and sat next to me, by the fire. I put my hand into hers. She held it, but did not speak.
At last she said. 'If that bank goes wrong. I'll lose 149 pounds a year. I'll only have 13 pounds a year left.' It was too dark to see her face, but I knew that she was crying. 'Oh. I'm so glad poor Deborah is not here!' That was all she said about the sister who had put their money in that unlucky bank.
We lit the candle later than usual that day. After tea, however, we talked about Lady Glenmire. Miss Matty had begun to think it was a good idea for her to marry Mr Hoggins. 'A man knows what to do when there are problems.' she said. 'And Mr Hoggins, though a little rough, is very nice. I've known good, clever people who were not "in society" but were both true and loving…'
She began to day-dream about Mr Holbrook, and I did not stop her. I had decided what to do. That night after she went to bed, I lit the candle again and sat down in the drawing-room to write a letter to the Aga Jenkyns. The church clock struck two before I had finished.
The next morning news came that the Town and County Bank had failed. Miss Matty had lost all her money. She now had only about one pound a month on which to live. 'But many poor people have less,' she said. 'Poor Martha! I think she'll be sorry to leave me.' She smiled at me through her tears, and I think she wanted me to see only the smile, not the tears.
مشارکت کنندگان در این صفحه
تا کنون فردی در بازسازی این صفحه مشارکت نداشته است.
🖊 شما نیز می‌توانید برای مشارکت در ترجمه‌ی این صفحه یا اصلاح متن انگلیسی، به این لینک مراجعه بفرمایید.