سرفصل های مهم
فصل 02
توضیح مختصر
زمان مطالعه

11 دقیقه

سطح

متوسط
دانلود اپلیکیشن «زیبوک»
این فصل را می‌توانید به بهترین شکل و با امکانات عالی در اپلیکیشن «زیبوک» بخوانید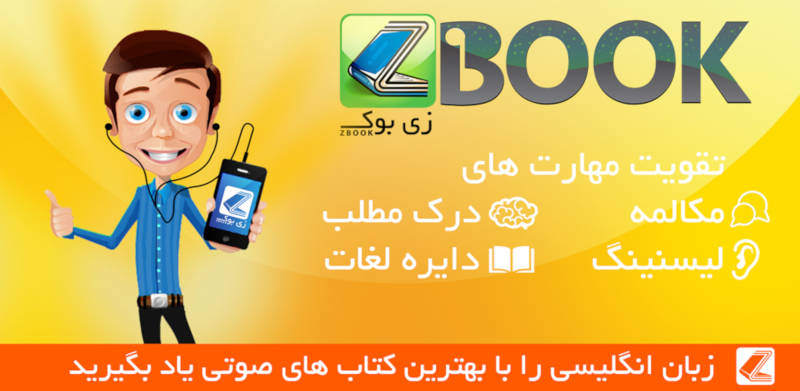 متن انگلیسی فصل
CHAPTER TWO
School
I left after breakfast the following morning. My mother, her eyes red from crying, embraced me and told me to be good. Then Miss Murdstone took me to the awaiting cart.
It was the same carrier that had taken Peggotty and myself to Yarmouth. I cried heartily as we drove away. Then, about half a mile from the house, Peggotty suddenly appeared from behind a hedge and got into the cart. She hugged me tightly, put some cakes into my pockets, and got out again, all without saying a word. I felt a little happier after this and even more so when I found two half-crowns wrapped in paper, sent with my mother's love.
As the morning progressed, I shared my cakes with the carrier and learnt that his name was Mr Barkis. He asked a few questions about Peggotty and then asked me to give her a message when I wrote to her.
'What message is that. Mr Barkis?' I asked.
'Tell her: Barkis is willing', he replied. I thought it a strange message but kept the thought to myself. I very soon fell asleep.
Mr Barkis set me down at the inn in Yarmouth where, after some dinner, I took the stagecoach to London. We travelled through the night and I sat pressed in between two gentlemen. Unlike the other passengers I was unable to sleep.
We arrived in London the next morning. Nobody was waiting for me at the inn so the coachman left me in the booking office. I began to think I might never be claimed and that perhaps this was Mr Murdstone's revenge, when a thin young man entered. His name was Mr Mell and he was a schoolmaster at my new school.
Salem House was an unwelcoming, square brick building. As we crossed the courtyard I remarked to Mr Mell how quiet it was. He seemed surprised.
'Copperfield, don't you know it is the school holidays? There are no boys here, except you.'
Mr Mell left me in the classroom for a while. It was a soulless, dirty, long, room which smelt stale and unhealthy. I walked up and down the rows of desks, noticing the scraps of paper on the floor and the ink splashed liberally about.
At one end of the room I saw a beautifully written sign lying on a desk. It said: "Be careful. He bites."
I imagined it was for a fierce dog and felt rather alarmed. So I quickly climbed up onto the neighbouring desk and proceeded to peer under the other desks in search of it. When Mr Mell returned he found me like this and asked what I was doing.
'I'm looking for the dog, sir,' I replied. He looked at me gravely.
'I'm sorry, Copperfield,' he said, 'it's for you. I've been instructed to make you wear it.' He helped me down from the desk and put the sign over my head so that it hung on my back. How mortified I was! How I suffered! I was glad there was nobody there to see it.
As the days and weeks passed I began to dread the end of the holidays but it was inevitable. Preparations were made for the boys' return and one morning it was announced that the headmaster, Mr Creakle, would return that evening. After supper I was summoned before him.
Mr Creakle, who was almost completely bald, had an angry face with small eyes and nose and a large chin. He never spoke above a whisper and, judging by the veins protruding on his forehead, the effort cost him dearly.
'I know your step-father, boy,' he said, as I stood before him. 'And I know something about you: you bite.' I lowered my head and he continued: 'Let me tell you something about myself - I'm a Tartar and very determined. I do my duty and make sure what I want done is done. Nobody stands in my way. Do I make myself clear?'
'Yes, sir,' I replied, trembling under his fiery gaze.
'Good. Now go,' he replied. I hurried away as quickly as possible.
The first boy I met was Tommy Traddles. He found the sign on my back so amusing that he immediately introduced me to all the other boys as they arrived back. However, the most important introduction took place in the playground and was to a boy some six years older than myself, who was respected and admired by all the boys in the school.
Steerforth, for this was his name, asked me why I had to wear the sign and, hearing my story, declared it was a shame. I became devoted to him immediately and he took me under his wing.
School was a sorry business. Mr Creakle was indeed a Tartar and took great delight in using his cane. He seemed to particularly enjoy caning the chubbier boys and a day never passed without poor Traddles receiving a beating. The only exception was Steerforth who Mr Creakle never raised his cane to.
The months passed and finally the holidays came and I went home. I was so excited to see my mother and Peggotty. My mother was sitting in the parlour when I arrived, with a baby in her arms. She looked thinner and more fragile than before, although still pretty. On seeing me she got up to embrace me.
'Davy, my boy! I'm so happy to see you! This is your little brother,' she said showing me the baby. Peggotty came running in then and held me to her. 'Oh, Master Davy! Let me look at you!'
That evening was the best day of the holiday Mr and Miss Murdstone were not at home and we three all dined together. I told them about Mr Creakle and Steerforth and we talked and laughed. I almost believed Mr Murdstone did not exist until we heard the door open later on. My mother suggested I went to bed quickly: Mr Murdstone did not approve of going to bed late. I said goodnight and slipped out of the room.
The next morning Mr Murdstone was sitting in the parlour. I approached fearfully and apologised for biting him. He accepted my apology coldly but nothing changed between us. The rest of the holidays were quite miserable. Whenever I entered the room in the middle of a conversation, Mr Murdstone or his sister stopped speaking and became serious while my mother looked anxiously from one to the other. I, therefore, tried to remain out of the way and sat silently through meals. This behaviour drew criticism too and if my mother attempted weakly to defend me, she was also rebuked.
Finally, the day came to return to school. My mother came to the gate to say goodbye. When I was sitting in the cart, she held up the baby for me to see and stood that way as we drove away. I did not know it but this would be my last image of her.
Now I must relate the saddest time of my life. My birthday was about two months after my return to school. After breakfast, I was told to go to the parlour. I imagined that Peggotty or my mother had sent something for me but was conscious of something like pity in the schoolmaster's eyes.
Mr Creakle was still at the breakfast table when I arrived but he quickly left the room. His wife sat me down beside her and, with a sad look, took my hand.
'My poor boy sit beside me. I'm afraid I have some very sad news: your mother has died.'
I cried long and hard while Mrs Creakle held me. The news quickly spread through the school and I had the bitter satisfaction of a new-found status among the boys.
مشارکت کنندگان در این صفحه
تا کنون فردی در بازسازی این صفحه مشارکت نداشته است.
🖊 شما نیز می‌توانید برای مشارکت در ترجمه‌ی این صفحه یا اصلاح متن انگلیسی، به این لینک مراجعه بفرمایید.