سرفصل های مهم
فصل 06
توضیح مختصر
زمان مطالعه

13 دقیقه

سطح

خیلی سخت
دانلود اپلیکیشن «زیبوک»
این فصل را می‌توانید به بهترین شکل و با امکانات عالی در اپلیکیشن «زیبوک» بخوانید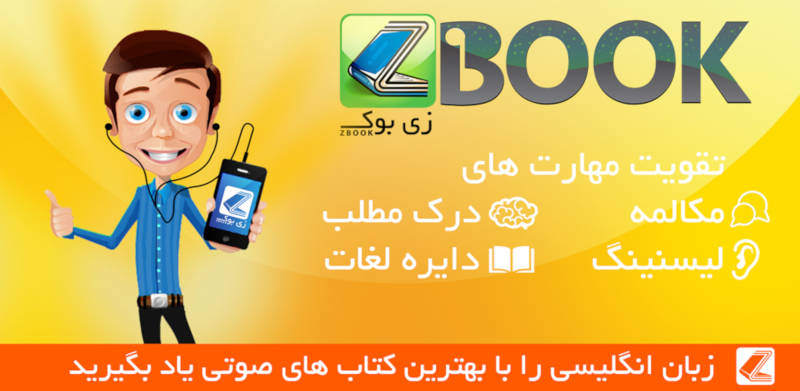 متن انگلیسی فصل
CHAPTER SIX
Endings and beginnings
I shall now relate how Uriah Heep was exposed for the villain he was but, to do so, I must first go back a little in time. Shortly before Emily was found I received a mysterious letter from Mr Micawber: he was coming to London and wished to meet with me and Traddles. We waited for him at the appointed time and found him to be quite agitated. Wanting to get to the bottom of things, I invited him to come to Highgate with me, where I would introduce him to my aunt. He accepted.
My aunt and Mr Dick welcomed him warmly. He was moved by their hospitality but was clearly upset about something.
'Mr Micawber, you are among friends here. Won't you tell us what is wrong?' I asked him.
'What is wrong? Heep, that is what is wrong! He is a villain! When I think of poor Miss Wickfield, so good, so loving and her poor father…' Here he became extremely agitated. 'I shall not rest until I have exposed him. You must all come to Canterbury - one week from now.' He left us then abruptly, too upset to continue.
The next day a letter arrived repeating his request and giving us instructions. When the time came, my aunt and I were reluctant to leave Dora but she coaxed us prettily, saying she was not so very ill. Not wanting to alarm her with our concerns for her health, we agreed to go.
So, as instructed, we went to Canterbury and called at the agreed time to see Agnes. Mr Micawber opened the door to us, pretending to be surprised. Uriah certainly was. Agnes soon arrived. Uriah then instructed Mr Micawber to leave on some business but my old friend refused. Irritated, Uriah called him a scoundrel and threatened to dismiss him but still Mr Micawber stayed.
'The only scoundrel here is you, Heep! ' Micawber declared. Uriah looked at us all, surprised and then suspicious.
Ah, this is a conspiracy, is it? Well, Copperfield you always were jealous of my rise. Miss Wickfield, if you love your father, do not join in this plot. Miss Trotwood too, if you know what is best for you,' Uriah said, dropping all pretence of humility.
The change in him was astonishing. With his mask off, all his hatred and malice were apparent. He seemed to grow in height like an evil genie and I readily imagined him towering over poor Agnes and her father, frightening them into submission. Or, as he had threatened, turning his attention to my aunt. He was dangerous like a cornered wild animal.
Unafraid, Mr Micawber took a burnt pocket- book from his pocket.
'My wife found this in the fire when we moved into your house, Heep. Do you recognise it?' Uriah tried to snatch it but Mr Micawber was too quick. Addressing us he explained, it contains proof of fraud and treachery carried out over a number of years. You see, Heep falsely obtained Mr Wickfield's signature on important documents and has held him in his power ever since. First he obliged him to make him a partner. Then he systematically forged Mr Wickfield's signature on accounts and documents. Poor Mr Wickfield lost his reputation with his clients and investors and just recently, believing himself bankrupt, signed a document giving all of the business to Heep. I have it here.' Uriah did not speak. Agnes cried quietly, thinking of how her poor father had suffered. My aunt's reaction was quite different.
'So, you are responsible for ruining me!' she declared furiously, trying to take hold of Uriah.
'It is quite clear what must be done,' Traddles said. 'We must destroy the document giving Heep the business. Then, Heep, you must repay every penny you have stolen. If you don't, we can arrange for you to spend some time in prison.'
I still remember the look of defeat and hatred on Uriah Heep's face.
My darling Dora grew worse. She no longer left her bed and my aunt and I spent many hours sitting with her. Yet she was always so happy and loving, never complaining.
Time rolls back and I can see it all so clearly. It is night and I am sitting by her bed holding her hand in mine.
'Doady, I think I was too young and inexperienced to be a wife.'
'Don't say such things, my darling,' I say, laying my face on her pillow.
'No, Doady, it is true. We are happy now but I am sure as time goes on you will want more from your companion, more than a foolish child-wife. It is better this way.'
'Oh, Dora don't!' I cry and she comforts me.
'Hush my sweet boy,' she whispers. 'Doady, I would like to talk to Agnes. Can you send her to me?' I leave reluctantly to fetch Agnes, who is downstairs with my aunt.
I sit by the fire while Agnes is with Dora. Jip, old now, is near me. My thoughts turn to Dora's words and I feel full of remorse for ever wishing her different. I sit like this for I do not know how long. Then Jip looks towards the stairs, whines once and dies. Agnes comes down soon after, tears running down her face. My Dora is gone.
My grief was frozen for a time, waiting to explode fully. I do not know how but it was decided that I should travel abroad for a period. Preparations were made. The time was nearing for Mr Peggotty and Emily to depart too. Mr Peggotty showed me a letter from Emily to Ham and I offered to take it to him before they left.
So, once again, I went to Yarmouth. There was a terrible storm coming. I could not find Ham and, worried, returned to the inn. Later, I was woken by voices calling out that a ship was going down so, along with others, I hurried to the beach. The broken ship was hit by wave after wave. We watched helplessly as men disappeared under the sea. Then I saw Ham and I understood his intention immediately. I tried to stop him but he pushed me aside gently saying, 'If it is my time then so be it, Master Copperfield.'
With ropes around his waist, he went into the water. Only one man remained on the ship now, clinging to a mast. He waved his red cap in a gesture I thought familiar. Ham almost reached him but an enormous wave hit the ship then. The seamen pulled on the ropes and brought Ham back to shore. He was dead. Poor honest Ham! I remained with him until a fisherman asked me to follow him.
'Is there another body?' I asked. He did not reply but walked to the shore. There, lying as he used to at school, was my old friend Steerforth.
We carried his body to the inn and, in a dream-like state, I travelled to break the news to Mrs Steerforth and then directly on to London. I was determined to keep the news of Ham's death from Mr Peggotty and let them leave happy. Consequently I assured him that Ham had received the letter and his thoughts were with his uncle and Emily. Mr Peggotty boarded the ship. As he waved goodbye from the deck I saw Emily appear next to him and, placing her head on his shoulder, she waved too.
I travelled abroad from place to place, the burden of my grief growing heavier and heavier. I mourned my pretty Dora, my old friend and kind-hearted Ham. At times I wanted only to die and end my sorrow. Then a letter from Agnes arrived. Her gentle confidence in me gave me heart and I slowly started to mend and to write.
My feelings for Agnes began to change, or rather, I understood them better. I realized I loved her and had always done so.
I returned to England three years later and went to my aunt's house in Dover. We had an emotional reunion. Talking, I asked her if Agnes had a lover. My aunt thought there was someone. I was not surprised and I resolved to hide my true feelings from Agnes, and this I did in all my visits.
It was Christmas. I had understood from my aunt that Agnes would soon marry.
'Agnes, my sister, do you not trust me with your secret?' I asked her. 'Do you think I cannot be happy for you in your marriage?' Agnes became upset and started to cry. Her look gave me hope. 'If I thought you could ever love me as more than a brother… you must know I love you.'
'Oh, Trotwood. I have always loved you!' she said through her tears. As I held her close, I fancied I saw Dora smiling at us happily, giving us her blessing. We were married two weeks later.
مشارکت کنندگان در این صفحه
تا کنون فردی در بازسازی این صفحه مشارکت نداشته است.
🖊 شما نیز می‌توانید برای مشارکت در ترجمه‌ی این صفحه یا اصلاح متن انگلیسی، به این لینک مراجعه بفرمایید.