سرفصل های مهم
فصل 03
توضیح مختصر
زمان مطالعه

11 دقیقه

سطح

خیلی سخت
دانلود اپلیکیشن «زیبوک»
این فصل را می‌توانید به بهترین شکل و با امکانات عالی در اپلیکیشن «زیبوک» بخوانید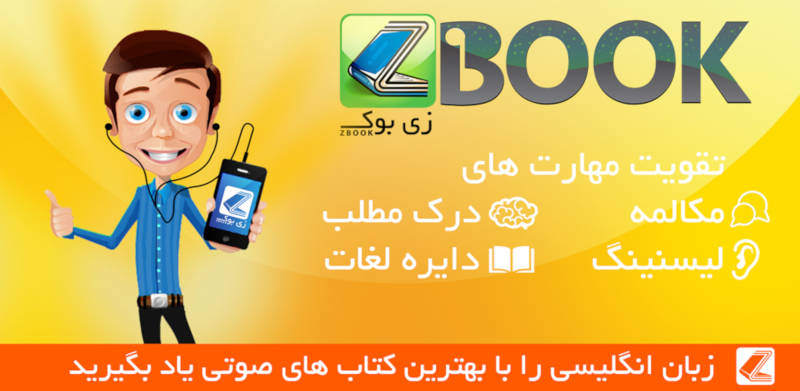 متن انگلیسی فصل
CHAPTER THREE
Everything changes
And so the worst period of my life began. I was sent home the next day but any hope I had of finding much comfort there was immediately dashed. Mr Murdstone ignored my presence entirely and sat consumed by his own grief while his sister busied herself with practical matters. I saw little of Peggotty except at night when she sat by my bed and offered me the only comfort I found under that roof.
The time before the funeral is confused in my memory but I remember the day itself clearly. I can still see the best parlour readied for mourners and later the coffin containing my mother and baby brother as it was lowered into the ground.
That evening Peggotty came to my room. She held me close and told me that my mother had died in her arms, her last thoughts of me. The baby had died the following day.
The first thing Miss Murdstone did after the funeral was over, was to give Peggotty a month's notice. Poor Peggotty was as upset as I was at the thought of our separation.
After her departure I was almost entirely neglected. I ate with the Murdstones when they were at home, alone when they were not. Mr Murdstone tried to see as little of me as possible, my presence, perhaps, irritating his conscience, and I spent many lonely hours, weeks, months. Peggotty, now married to Mr Barkis, came to visit as often as she was allowed but it was never often enough. Then, one day, Mr Murdstone decided I should be sent to work in his business in London. I was ten years old.
Murdstone and Grinby's warehouse was in Blackftiars, on the waterfront. It was an old building, overrun with rats. My job, along with four other boys was to wash, label and pack the bottles of wine the warehouse shipped overseas. For this I received six shillings a week. Lodgings were arranged for me with Mr Micawber, who I was introduced to on my first day. He was a rotund middle-aged man with a shiny bald head. His clothes were shabby yet he had an air of kindness. Mr Micawber lived with his wife and four children in a house which was as shabby as he was worked from morning to night and spent all my earnings on my breakfast and supper, which was often an inadequate affair. I was quite miserable at work, feeling the full shame of my situation and the divide between myself and the other men and boys there. I had no friends, so I became attached to the Micawber family. Mrs Micawber freely confided all of her husband's financial problems to me and enlisted my services in selling household possessions. Thus I bore not only my own misery but also my worries for this kind family.
Finally Mr Micawber's problems reached a crisis. Unable to repay his creditors, he was arrested and taken to a debtors' prison. Soon afterwards the family furniture was sold and Mrs Micawber and the children moved into his cell with him. I did not want to be separated from the only family I knew in London so lodgings were found for me near the prison.
After several weeks Mr Micawber was released from prison and we were all reunited. However, he decided to leave London and wasted very little time in preparations. We spent their last evening together and Mr Micawber offered me some fatherly advice.
'My dear Copperfield,' he said, 'learn from my mistakes. Never put off until tomorrow what you can do today.' I promised not to.
After my friends left I felt I could bear it no longer at Murdstone and Grinby's and a plan formed in my mind. I would run away. I remembered my mother telling me about my father's aunt, Betsey Trotswood. Disappointed that I was a boy and not a girl, she had severed all ties with my mother at my birth. Despite this, I decided to find her and ask for her help.
I shall not relate my journey: how I was robbed almost immediately of my possessions, how I walked all day and slept in fields at night, selling my jacket and waistcoat in order to buy food. It is enough to say that six days after I left London I arrived, exhausted, starving and half-clothed in Dover and began to enquire after my aunt.
I was lucky and after no more than half a day I was following her maid along a cliff road to the pretty cottage in which my aunt lived. There, aware of my terrible appearance, my courage failed. Having stood outside for a while I was intending to leave when an elderly lady came out of the cottage. She was wearing gardening gloves and a handkerchief over her bonnet and held a large knife in her hand.
'Go away! I'll have no boys here!' she said angrily before turning away. I approached and, timidly touching her, said, 'Please, ma'am. I'm your nephew, David Copperfield.'
'Good gracious!' she exclaimed, sitting down quickly. A series of emotions passed across her face. I hurriedly told her all my story and then burst into tears. Seeing this she took me by the collar, led me into the cottage and lay me on the sofa. She then instructed her maid, Janet, to ask Mr Dick to come downstairs. Soon afterwards a grey-haired gentleman appeared.
'Mr Dick, do you remember my nephew David Copperfield?' she asked him.
'Well, this is his son and he's run away. What should we do?'
Mr Dick considered for a moment and then said 'Give him a bath.' And so I was bathed, fed and, much restored, put to bed.
The following morning I entered the parlour feeling quite hopeful. My aunt was an austere woman but not unkind. Perhaps she would let me stay with her.
'Good morning, David,' she said. 'I have written to your step-father and told him to come.'
'Oh, must I go back?' I asked, my voice failing.
'I haven't decided. We shall see,' she replied. My hopes died.
On the morning Mr Murdstone came, we were sitting in the parlour. Aunt Betsey suddenly saw a lady on a donkey approach the house. My aunt never allowed donkeys on the grass and angrily shook her fist at the rider from the window. Recognising Miss Murdstone, I quickly informed my aunt of the rider's identity.
'I don't care!' she cried and ran outside, shaking her fist again. Mr Murdstone was walking up behind his sister. They both looked at my aunt in surprise.
She ignored them and chased away the boy leading the donkey. Then she marched back into the house and waited for Janet to announce the visitors.
'Miss Trotswood,' said Mr Murdstone on entering, 'I have come to take this ungrateful boy back.'
'Really? David, are you ready to leave?' my aunt asked me.
'No! They never liked me and made Mama unhappy about me too! Please don't send me back with them! I was so miserable!' I exclaimed.
'This is ridiculous!' said Miss Murdstone indignantly.
'I wonder, would you treat your own son like this and send him to work?' my aunt asked Mr Murdstone.
'I can do what I like with the boy. I must warn you, Miss Trotswood, if you decide to keep him I shall close my door to him forever,' Mr Murdstone said sternly.
'So be it! I shall take my chances with him. Good day to you both,' my aunt replied coldly. 'Janet, show them out!'
Furious, the Murdstones marched out of the house and out of my life.
مشارکت کنندگان در این صفحه
تا کنون فردی در بازسازی این صفحه مشارکت نداشته است.
🖊 شما نیز می‌توانید برای مشارکت در ترجمه‌ی این صفحه یا اصلاح متن انگلیسی، به این لینک مراجعه بفرمایید.