سرفصل های مهم
فصل 04
توضیح مختصر
زمان مطالعه

10 دقیقه

سطح

خیلی سخت
دانلود اپلیکیشن «زیبوک»
این فصل را می‌توانید به بهترین شکل و با امکانات عالی در اپلیکیشن «زیبوک» بخوانید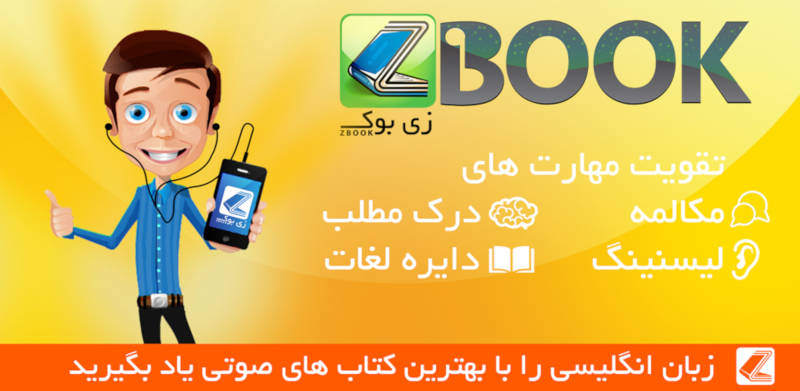 متن انگلیسی فصل
CHAPTER FOUR
A new life
My life now took a happy turn. I became good friends with Mr Dick and my aunt, who called me Trot, grew very fond of me. She decided to seek the advice of a certain Mr Wickfield, her lawyer, regarding a suitable school for me in Canterbury. I accompanied her to his house. When we arrived a pale youth of about fifteen opened the door to us. He had extremely short red hair, no eyebrows or eyelashes and was bony and ill-proportioned with skeleton-like hands. His name was Uriah Heep.
'Uriah, is Mr Wickfield at home?' my aunt asked. He showed us into the study. Mr Wickfield soon arrived. He was an affable gentleman with white hair and a complexion which suggested a little too much port. He was able not only to recommend a school but to offer me lodgings in his house. Then he introduced me to his daughter, Agnes. She was about my age with a gentle face and such a calm spirit that I have never forgotten. I knew immediately that we would be friends.
So time passed. I attended Doctor Strong's school. It would be impossible to find someone more different from Mr Creakle: Doctor Strong was one of the kindest, gentlest men I have ever known and my schooldays there were happy ones. I was also happy living in Mr Wickfield's house and grew close to Agnes, coming to consider her as a sister. The only person I did not like there was Uriah Heep. I had disliked him instinctively on first meeting him and the years did nothing to change this. He continually referred to himself as 'a humble person' and had snakelike movements and ingratiating ways which repulsed me.
Finally, the time came for me to leave school and take my place in the world. I was seventeen. At my aunt's suggestion, I took some time to think about what I wanted to do next, and decided to visit my dear old nurse, Peggotty. I took the stagecoach to London, stopping for the night at an inn there. As I sat near the fire, a handsome, well-dressed, young man entered the room. It was Steerforth!
'Steerforth! Don't you recognise me?' I asked, approaching him, hand outstretched. He looked at me hard and then I saw recognition light up his face.
'Why it is Copperfield!' he exclaimed, shaking my hand heartily.
'I'm so glad to see you!' I said, tears coming to my eyes. We sat and talked. He was on his way from Oxford University to see his mother and suggested I went with him. I agreed happily and we set off the next morning.
I spent a delightful week with them during which Steerforth taught me to ride. When I finally made up my mind to continue my journey, Steerforth decided to accompany me. And so, we travelled to Yarmouth together. When Peggotty recognised me, joy spread across her face and we fell into each other's arms.
Steertorth charmed Peggotty with his easy ways and affection for me. That evening, we all went to Mr Peggotty's little boat and knocked on the door. We could hear the sound of laughing and celebrating coming from inside.
'Look who is with me, brother?' Peggotty said, indicating myself.
'Why, Master Copperfield!' Mr Peggotty exclaimed, shaking my hand and then Steerforth's.
'What are you celebrating, if I might ask?' I enquired, looking round the room at everyone.
'Such good news! My Emily is to marry Ham!' Mr Peggotty said happily taking Emily's hand in his. She blushed prettily. What a beauty she had become! Ham stood grinning with pride.
'Well! Congratulations!' I said, shaking his hand and smiling at Emily.
We spent a happy evening. Steerforth entertained everyone with stories of the sea. Emily sat in a corner but observed and listened to everything. When we left her blue eyes followed Steerforth.
We remained in Yarmouth for a fortnight although not always together. I enjoyed wandering on my own and went to visit my childhood home. Sadly, I found the windows closed up and the garden overgrown. Steerforth spent a great deal of time with Mr Peggotty, sailing. At last, a letter arrived from my aunt, reminding me of my purpose and inviting me to join her in London.
It was decided: I would become a proctor. My aunt found me a position as a clerk with 'Spenlow and Jorkins' and we found lodgings nearby. Imagine my delight when I met Traddles again in London, lodging with my old friend Mr Micawber!
After a trial period, I was articled. Mr Spenlow invited me to his house, Norwood, for the weekend. When we arrived, he immediately called for his daughter. We entered a room and there she was. Dora Spenlow! I fell in love instantly.
Later, we walked in the garden together. She wore a straw hat and, had such blue eyes and curls! A little black dog, Jip, was by her side. We made idle conversation and walked together to the greenhouse. There, she stopped to admire the geraniums and, laughing charmingly, held Jip in her arms. I followed her from flower to flower, her slave.
Dora became my life. I thought of her constantly and walked along the road to Norwood so many times hoping to see her that I soon became well- known there.
I saw Steerforth occasionally when he came up to London. On one such occasion he brought me news from Yarmouth. Mr Barkis, Peggotty's husband, was dying. I resolved to go to Peggotty and obtained permission from Mr Spenlow.
In the days following Mr Barkis's death, I helped settle his affairs for Peggotty and then stayed for the funeral. That evening we were all to meet at Mr Peggotty's house but Ham and Emily did not arrive. After a while, I went outside and saw Ham there, his head in his hands.
'Ham, what is the matter?' I asked. He looked at me with dead eyes.
'How can I tell him, Master Davy? How can I tell him that Emily has run away?' he exclaimed.
'Run away? Where to? Who with?' I asked. I looked at Ham's face and knew. Steerforth.
You may well imagine the misery that I witnessed that evening and the feeling of loss greater than death that fell upon the house. Mr Peggotty resolved to find Emily and never rest until he did.
My sadness at the Peggotty's troubles weighed heavily upon me and was lightened only by an invitation to Dora's birthday party. It was a picnic in the countryside. A young man with red whiskers claimed Dora's attention and in a state of jealousy, I flirted with the nearest girl I could find. I was miserable all afternoon. I was planning to leave when Dora approached with a friend.
'Mr Copperfield you are unhappy. Dora so are you,' the wise friend said. 'Stop this silliness now before it is too late.' Without thinking I took Dora's hand and kissed it and she let me. I offered her my arm and we walked together. I do not know where. What joy!
The next day I determined to declare myself. Alone with Dora I told her how happy I had been with her the day before. When she doubted it, I took her in my arms and told her that I worshipped her. Jip barked and growled but I did not stop. I told her I could not live without her. She cried and I held her more tightly. Soon we were engaged.
مشارکت کنندگان در این صفحه
تا کنون فردی در بازسازی این صفحه مشارکت نداشته است.
🖊 شما نیز می‌توانید برای مشارکت در ترجمه‌ی این صفحه یا اصلاح متن انگلیسی، به این لینک مراجعه بفرمایید.