سرفصل های مهم
فصل 05
توضیح مختصر
زمان مطالعه

11 دقیقه

سطح

سخت
دانلود اپلیکیشن «زیبوک»
این فصل را می‌توانید به بهترین شکل و با امکانات عالی در اپلیکیشن «زیبوک» بخوانید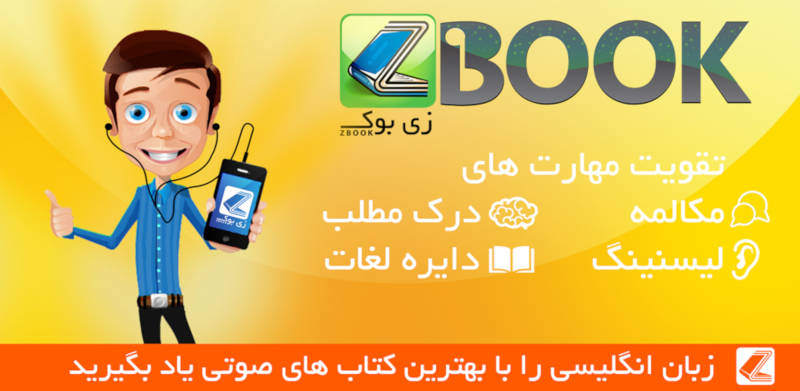 متن انگلیسی فصل
CHAPTER FIVE
Dora
Apart from Agnes, to whom I wrote immediately, and Dora's wise friend, Miss Mills, who she was staying with, we told no-one of our engagement. We met when we could and exchanged letters daily. We were so happy and in love!
However, this carefree existence did not last long. A series of events tested our love. The first was the discovery that my aunt was ruined. I found her, and Mr Dick, sitting outside my rooms one day. This news was a terrible shock and I confess my thoughts were not only for my aunt. I was poor now too and not the same man Dora had given her heart to.
My aunt stayed with me and we found accommodation for Mr Dick. I immediately spoke to Mr Spenlow about my circumstances but he was unwilling to release me from my articles. Consequently I determined to find additional work to support myself. I was lucky. My old teacher, Mr Strong, needed a secretary and we arranged that I should work for him for a couple of hours in the mornings and evenings.
The following Sunday I went to confess everything to Dora.
'My darling, could you love a poor man?' I asked, kissing her hand.
'Don't be so silly, Doady,' she replied, calling me by her pet name for me. 'I shall make Jip bite you if you don't stop!' When she realized I was serious she began to cry. I comforted her and promised to work hard and make everything right.
'Don't talk about hard work,' she said. She was terrified by the idea and more so when I suggested she learn something of how to keep house and cook. She trembled and cried. I resolved not to worry Dora again with such matters.
The second and third events came together. Mr Spenlow discovered our relationship and threatened to change his will if I refused to give Dora up. He gave me a week to consider. That same night he set out for home but died on the way. Dora was distraught at her father's death and refused to see me. In fact there was no will, but there were debts and Dora was sent to live with two old aunts.
I was very depressed by my separation from Dora and, seeing me in this state, my aunt sent me to Dover to check on her cottage and its new tenant. I stopped in Canterbury on the way back to visit Agnes. Mr Micawber was now working for Heep. He opened the door to me. We talked for a while before Agnes arrived. I confided all my problems to her and felt peace in doing so. She was always so kind and tender. She advised writing to Dora's aunts, telling them everything and asking for permission to visit from time to time. I immediately saw the wisdom of her words and resolved to write that day.
Uriah and his mother now lived in the house and so were present at dinner. I was conscious of them both watching Agnes and me throughout the evening. They seemed like a pair of evil bats to me. The mother was constantly present the next day too until, unable to bear her presence any longer, I went for a walk to escape. I soon heard footsteps behind me. It was Uriah.
'Why do you and your mother keep watching Miss Wickfield and I?' I asked him.
'You are a dangerous rival, Mr Copperfield,' he replied.
'Rival? Do you think I consider Miss Wickfield other than a sister?'
'Perhaps, perhaps not,' he said, 'but you must know, I hope to make her mine one day.'
'She is as far above you as the moon,' I said with feeling. He smiled slyly.
That evening after dinner Mr Wickfield, Uriah and I were alone. Uriah encouraged Mr Wickfield to drink and proposed a toast to Agnes.
'Ah, Mr Wickfield, to be her husband….' I heard a terrible cry from Mr Wickfield.
'Oh, this is torture!' he exclaimed. 'Is it not enough that I have let him into my business and my house? That I have lost my good name and reputation? No, he wants my daughter too! It is too much.'
'Be careful what you say! Remember I know things, Mr Wickfield,' Uriah said menacingly. Agnes arrived then.
'Papa, what is wrong?' she asked. 'Come, let me help you to bed,' she said, then looked at myself and Uriah.
I left Uriah there too and went upstairs. I was greatly troubled by what I had seen. Agnes came to me later. Her eyes were red from crying but she smiled.
'Agnes, promise me you will not think of sacrificing yourself to Uriah.' She smiled sadly and left me. I left the next morning full of concern.
The letter I wrote to Dora's aunts on Agnes's advice bore fruit. I was invited to call. The aunts had considered my letter carefully and would allow me to visit every Sunday and twice during the week. I agreed immediately. Dora came in then. How happy I was to see her and how she cried!
Let me turn my recollections to a later date. I am twenty-one and Dora and I are married. Among my other occupations I have begun writing and Dora is never happier than when she sits next to me in the evenings, a supply of pens in her hand. She feels she is helping me and I indulge her, loving to see her so happy. I remember it all so well!
We had a little house in Highgate but Dora proved incapable of mastering accounts or cookery. One evening after a disastrous dinner she sat on my knee with her arms wrapped around my neck.
'Doady, I'm so sorry. Will you do something for me? Will you think of me as your 'child-wife'? Then, when I do something wrong, perhaps you will forgive me more easily,' she said, earnestly.
'My child-wife,' I said, holding her close. I was rewarded by her beautiful laugh. I never forgot this heartfelt appeal and, although I sometimes wished she were more practical, I learned to accept her as she was and always loved her dearly.
In our second year of marriage Dora fell ill. We thought she would soon be her old self again but it was not to be. She spent more and more time resting on the sofa during the day and I carried her tenderly to bed in the evenings.
News came of Emily. She had been found! Mr Peggotty thought it would be best for her to start a new life far away and decided to emigrate with her to Australia. He asked me to accompany him to Yarmouth to tell everyone and, leaving Dora in my aunt's care, I agreed. I did not feel I should be present when he told Ham so I left him to break the news. Later I saw Ham standing alone looking out to sea. We talked briefly but never directly about Emily. Feeling he wanted to ask me something I went to look for him the next day.
'May I ask you something, Master Copperfield? Should I see her before she leaves?' he asked me.
'No, I don't think so. I think it would be too hard for her,' I replied. 'If you want to tell her something, I could write a letter for you, Ham,' I offered.
'Thank you. You are a gentleman and so much better with words than I am. I don't think I can forgive her or forget her but I don't want to weigh heavy on her heart. Tell her that I'm fine. Not that I shall ever marry or anything, but I'm fine,' he said. Poor, honest Ham! I promised to write for him.
Mr Peggotty emptied his little home the next day and packed the few things he wanted to take away and we travelled back to London together.
مشارکت کنندگان در این صفحه
تا کنون فردی در بازسازی این صفحه مشارکت نداشته است.
🖊 شما نیز می‌توانید برای مشارکت در ترجمه‌ی این صفحه یا اصلاح متن انگلیسی، به این لینک مراجعه بفرمایید.