سرفصل های مهم
فصل 13
توضیح مختصر
زمان مطالعه

12 دقیقه

سطح

ساده
دانلود اپلیکیشن «زیبوک»
این فصل را می‌توانید به بهترین شکل و با امکانات عالی در اپلیکیشن «زیبوک» بخوانید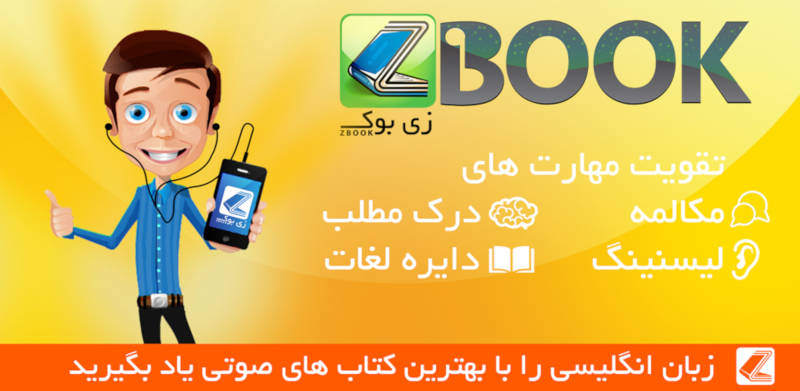 متن انگلیسی فصل
Chapter thirteen
Two Deaths
When Bonnie was four, Rhett bought her a horse and taught her to ride. The two of them were often seen riding together. Then Rhett decided that the time had come for her to learn to jump, and he built a low gate in the back garden.
Bonnie jumped the low gate easily and Scarlett could not help laughing at Rhett, who looked so proud. After the first week of jumping, Bonnie wanted the gate to be higher.
'The horse's legs aren't long enough,' Rhett told her.
'They are! They are!' said Bonnie. 'I jumped Aunt Melanie's fence, and that's very high!'
'Oh, all right!' said Rhett, laughing. 'But if you fall off, don't blame me.'
He made the gate higher, and Bonnie called to her mother: 'Mother! Watch me jump this one!'
'I'm watching, dear,' said Scarlett, smiling.
Watch me jump this one!
There was something about those words… what was it? Scarlett looked at her small daughter as Bonnie rushed towards the gate, her blue eyes full of excitement. 'They're like Pa's eyes,' thought Scarlett.
And then she remembered! She heard her father's voice: 'Ellen! Watch me jump this one!'
'No!' cried Scarlett. 'No! Oh, Bonnie, stop!'
But there was the terrible sound of breaking wood, and a cry from Rhett. Then Scarlett saw the horse running off without its rider.
---
Bonnie died from a broken neck. Three nights later, Mammy went to Melanie's house.
'Miss Melanie,' said Mammy. 'Mr Rhett won't let us take that poor child, and there's the funeral tomorrow.'
'Won't let you take her?' said Melanie.
'He put her in his room and told me to bring lots of lights, and not to close the curtains. "Don't you know that Miss Bonnie is afraid of the dark?" he says. So I get him a dozen candles, and he says "get out!", and he locks the door. And that's the way it's been for two days. He won't open it for Miss Scarlett or anybody, and he won't say nothin' about the funeral. You've got to help us, he'll listen to you.'
The thought of arguing with Captain Butler while he was half-crazy with sadness made Melanie go cold, but she followed Mammy to Scarlett's house and went quickly up the stairs.
'Please let me come in, Captain Butler,' she said, softly. 'It's Mrs Wilkes. I want to see Bonnie.'
The door opened and Mammy smelled brandy on Rhett's breath as he took Melanie's arm and pulled her inside. Then she sat outside, crying and praying.
After a long, long time, the door opened and Melanie's head appeared. She looked tired, and there were tears in her eyes. 'Go and tell Miss Scarlett that Captain Butler is willing to have the funeral tomorrow morning,' she said.
After Bonnie died, Rhett did not often come home. But when he did, he was usually drunk. Scarlett could not be angry with him, or blame him for Bonnie's death any more. Nothing seemed to matter to her now. She was lonely and unhappy and afraid. There was no one to talk to. Even Mammy had gone back to Tara.
'He loved that child,' Dr Meade told her, 'and he drinks to forget her. Have another baby as quickly as you can.'
But Rhett did not seem to want any more children. He never came to her bedroom, even though she left the door open now.
---
Scarlett was away from Atlanta for a few days when Rhett's message came:
'Mrs Wilkes is ill. Come home immediately'
Rhett was waiting for her at the station with the carriage.
'She's dying, and she wants to see you,' he said.
'Not Melanie! Oh, not Melanie! What happened?'
'She lost the baby she was going to have,' said Rhett.
'I didn't know she was going to have a baby!'
'She didn't tell anyone,' he said.
'Dr Meade said it would kill her to have another baby.'
'It has killed her,' said Rhett.
'But, Rhett, she can't be dying! I didn't when I-'
'She isn't as strong as you,' he said.
The carriage stopped outside Melanie's house.
'Are you coming in?' said Scarlett.
'No,' he said.
She ran inside. Ashley, Aunt Pitty and India were there.
'She asked for you,' Ashley told her.
The door of Melanie's room opened quietly and Dr Meade came out. 'Come with me,' he said to Scarlett. He whispered: 'Miss Melanie is going to die peacefully, and you aren't going to tell her anything about Ashley, do you understand?'
She went into the room where Melanie lay in bed with her eyes closed. Her face was a deathly yellow. Scarlett stared at her - and knew then that Melanie was dying. She had hoped Dr Meade was wrong, but now she knew. 'I need her!' she thought, and it was true. Suddenly, Scarlett realized how much she needed Melanie - had always needed her. Loyal Melanie - who was always there, loving her, fighting for her.
She held Melanie's hand. 'It's me, Melanie,' she said.
Melanie's eyes opened for a second, then they closed again. After a pause, she said 'Promise me?'
'Oh, anything!' cried Scarlett.
'My son - Beau - look after him. I give him to you.'
'I promise,' said Scarlett.
There was a pause before Melanie's whisper came again. 'Ashley,' she said. 'Ashley and you-'
Scarlett went cold. Melanie had known all the time! She dropped her head on to the bed and began to cry.
'Ashley,' Melanie said again, and her fingers reached out to touch Scarlett's head. Scarlett looked up into Melanie's eyes - and saw no blame, only the fight for breath to speak.
'Thank God!' she thought. 'She doesn't know!'
'What about Ashley, Melanie?' said Scarlett.
'You'll - look after him,' whispered Melanie.
'Oh, yes,' said Scarlett. 'I'll look after him.'
'But - don't ever let him know.'
'No,' said Scarlett. 'I'll just - suggest things to him.'
Melanie was able to smile.
And so the care of Ashley Wilkes was passed from one woman to another without him ever knowing. But now the fight went out of Melanie's tired face, as if with Scarlett's promise, peace had come to her.
'You're so clever - so brave - always been good to me-'
At these words, it was Scarlett's turn to fight - against the tears that were coming into her eyes. She could not speak.
Dr Meade opened the door, and Scarlett put Melanie's hand against her cheek. 'Good night,' she said.
'Captain Butler-' came the whisper, very softly now. 'Be kind to him. He - loves you so much.'
Then India and Aunt Pitty followed the doctor into the room as Scarlett went outside. 'She was the only woman except Mother who ever loved me,' thought Scarlett.
---
She found Ashley in his room. He looked at her - and she saw fear and confusion in his eyes.
'What will I do?' he said. 'I can't live without her!'
She stared at him, feeling that she understood him for the first time in her life. 'You - really love her, don't you? Oh, you've been a fool, Ashley! Why didn't you see that you only wanted me like - like Rhett wants that Wading woman?' And then she saw the hurt look in his eyes and remembered her promise to Melanie to look after him. 'Forgive me,' she said.
He came to her quickly and his arms went round her.
'Don't cry, my dear,' she said. 'You must be brave.'
A door opened and someone called: 'Ashley! Quick!'
'Hurry!' said Scarlett, and pushed him out of the room.
'I never saw what he really was,' she thought. 'Only what I wanted him to be. What a fool I've been! Now Melanie is dead, and I've got him to look after, like a child. Oh, if I hadn't promised her, I wouldn't care if I never saw him again!'
مشارکت کنندگان در این صفحه
تا کنون فردی در بازسازی این صفحه مشارکت نداشته است.
🖊 شما نیز می‌توانید برای مشارکت در ترجمه‌ی این صفحه یا اصلاح متن انگلیسی، به این لینک مراجعه بفرمایید.