سرفصل های مهم
فصل 09
توضیح مختصر
زمان مطالعه

12 دقیقه

سطح

ساده
دانلود اپلیکیشن «زیبوک»
این فصل را می‌توانید به بهترین شکل و با امکانات عالی در اپلیکیشن «زیبوک» بخوانید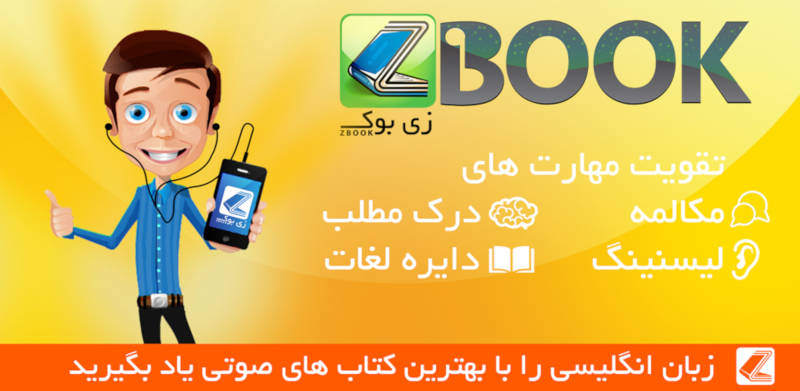 متن انگلیسی فصل
Chapter nine
Atlanta's Most Unpopular Couple
Scarlett sat in her bedroom drinking brandy and feeling sorry for things that she had done. She wondered if everyone in the town thought that she had killed Frank. People at the funeral that day had been cool with her, but she didn't care.
Somebody knocked on the door downstairs and she heard Aunt Pitty open it. Then came the voice of Rhett Butler, and she knew that he was the one person she did want to see tonight.
'I'm going away tomorrow and will be away some time,' he was saying to Aunt Pitty. 'It's very important that I see her.'
'Oh, but I don't think - not today-' Aunt Pitty began. Scarlett ran to the top of the stairs. 'I'll be down in a moment, Rhett!' she called, and saw Aunt Pitty's surprised and shocked face looking up at her.
They talked together in the library, behind closed doors. Scarlett did not want Aunt Pitty to know about her drinking, but it was almost the first thing Rhett noticed.
'Brandy,' he said. 'And you've been drinking a lot of it.'
'What if I have?' she said.
'It's a bad thing to drink alone, Scarlett,' said Rhett. 'What's the matter? It's more than just old Frank dying.'
'Oh, Rhett, I was wrong to marry Frank! He loved Suellen but I lied and told him she was going to marry Tony Fontaine.'
'So that's how it happened,' said Rhett. 'I often wondered. But he didn't have to marry you. Are you sorry you still own Tara, and that you aren't poor and hungry?'
'No!'
'No, of course you aren't,' said Rhett. 'It's the brandy that's making you feel sorry for yourself.'
'How dare you-!' began Scarlett.
'I'm going to England, and I may be away for months.' He smiled. 'I still want you more than any other woman, Scarlett, and now Frank is gone I thought you ought to know it.'
'Oh!' she cried. 'You are the rudest-! And on the day of Frank's funeral! Will you please leave this house-'
'Listen,' he said calmly. 'I'm asking you to marry me.'
'Is this one of your bad jokes?' she said angrily.
'It's no joke,' he said. 'I'm afraid that if I wait until I come back, you'll be married to some other man who has a little money. I can't go on waiting to catch you between husbands, Scarlett.'
'But - but Rhett, I don't love you,' she said.
'That wasn't important when you married before,' he said. 'What's really stopping you? Tell me.'
Suddenly she thought of Ashley.
'It's because of him that I don't want to marry again,' she thought. 'I belong to Ashley - to Ashley and Tara - forever!
She did not know that her thoughts brought a look of softness to her face which Rhett immediately understood.
He became angry. 'Scarlett O'Hara, you're a fool!'
And then his arms were round her and he was kissing her, softly at first, and then violently, so that before she knew it she was kissing him back.
'Stop - please - I'm faint,' she whispered after a moment.
'None of the fools you've known have kissed you like this, have they?' he said. 'Charles or Frank or your stupid Ashley? What did they know about you? I know you.' His mouth was on hers again. Then he said, 'Say yes! Say yes, or-'
She whispered 'Yes' and felt a sudden calm come over her.
He looked down at her. 'You mean it?'
'Yes,' she said again.
'Why?' he said, suddenly uncertain. 'Is it my money?'
'Rhett! What a question!'
'Don't try to sweet-talk me. I'm not Charles or Frank,' he said. 'Is it my money?'
'Well - money does help, you know,' she said. 'And I am fond of you, Rhett. But if I said I loved you I would be lying, and you would know it.'
He looked at her and laughed, but it was not a pleasant laugh.
'All right,' he said. 'What shall I bring you back from England? A ring? What kind do you want?'
'Oh, a diamond ring, Rhett!' said Scarlett. 'And buy a great big one!'
---
The ring Rhett brought back from England was so large that it embarrassed Scarlett to wear it. But only when it was on her finger did she tell everyone that she was going to marry him.
They became Atlanta's most unpopular couple, except for Yankees and Carpetbaggers. Everyone blamed Scarlett for Frank's death, and for putting the lives of other men in danger. And they hated Rhett for using Belle Wading, a prostitute, to save their men from the Yankee prisons. They were sure he did it on purpose, just to embarrass them.
Only Melanie was loyal to Scarlett, and reminded people how Scarlett had helped her and her family when they had no home.
'Those of you who do not visit Scarlett,' she told the ladies of Atlanta, 'need never, never visit me!'
Rhett took Scarlett to New Orleans after they were married, and he kept her too busy to think of Ashley very often. But sometimes, when she lay in Rhett's arms with the moonlight shining across the bed, she thought how perfect life could be if only it was Ashley's arms that held her so closely.
They stayed at the National Hotel in Atlanta while a house was built for them. There were many 'new people' (as old Atlantians called them) staying there, also waiting for their homes to be completed, and Scarlett found them pleasant and exciting to be with. They were rich and well-dressed, and never talked about the war or 'hard-times'.
Her house was the biggest and most fashionable in Atlanta. Rhett gave her anything she wanted and listened to her talk about the shop, her sawmills, the convicts and the cost of feeding them, and gave her good, sensible advice. He never talked about having children, as Charles and Frank had done.
But then Scarlett learned that she was going to have another baby, and told the news to Rhett.
'I won't have it!' she screamed. 'A woman doesn't have to have children if she doesn't want them! There are things-'
'Scarlett, you haven't done anything!' he shouted. 'I don't care if you have one child or twenty, but I do care if you die.' He held her close. 'I don't want children any more than you do, but I don't want to hear any more foolish talk.'
---
Scarlett's baby was named Eugenie Victoria, but Melanie called her Bonnie, and she was always called this afterwards.
---
When Scarlett was able to visit the sawmills again, she found that Ashley's was not doing well.
'Ashley, you're too soft-hearted,' she said. 'You ought to get more work out of the convicts. They only have to tell you they're sick and they stay away from work! That's no way to make money. A couple of knocks with a stick will-'
'Scarlett! Stop!' cried Ashley. 'Don't you realize they are men - some of them sick and weak and - oh, my dear, when I see the way he's hardened you, you who were always so sweet-'
'Who has hardened me?'
'Rhett Butler. Everything he touches he poisons. I know he saved my life, and I'm grateful, but I wish it had been any man but him. And when I think of him touching you, I-'
'He's going to kiss me!' thought Scarlett, happily. But he stepped back, as if realizing he had said too much.
'I'm very sorry, Scarlett,' he said. 'I mustn't say these things. I have no excuse except - except - no excuse at all.'
All the way home in the carriage Scarlett thought of his words. No excuse at all - except that he loved her and did not want to think of her lying in Rhett's arms! Well, in future she would live without those arms! The idea pleased her. And it would mean that she would not have to have any more children.
But how could she let Ashley know what she'd done for him?
'I wish I could talk to Ashley as easily as I can talk to Rhett,' she thought. 'But I'll let him know somehow. Of course, it will be difficult telling Rhett I want separate bedrooms.'
But it was not as difficult as she thought.
He gave her a long, cool look when she told him. 'Scarlett,' he said, 'if you and your bed still held any charms for me, locked doors would not keep me away. But fortunately the world is full of beds - and most of the beds are full of women.'
'You mean you'll-?'
'Of course,' he said. 'It's surprising I haven't taken advantage of one of them before.'
'I shall lock my door every night!' said Scarlett.
'Why? If I wanted you, no lock could keep me out.'
مشارکت کنندگان در این صفحه
تا کنون فردی در بازسازی این صفحه مشارکت نداشته است.
🖊 شما نیز می‌توانید برای مشارکت در ترجمه‌ی این صفحه یا اصلاح متن انگلیسی، به این لینک مراجعه بفرمایید.