سرفصل های مهم
فصل 08
توضیح مختصر
زمان مطالعه

16 دقیقه

سطح

ساده
دانلود اپلیکیشن «زیبوک»
این فصل را می‌توانید به بهترین شکل و با امکانات عالی در اپلیکیشن «زیبوک» بخوانید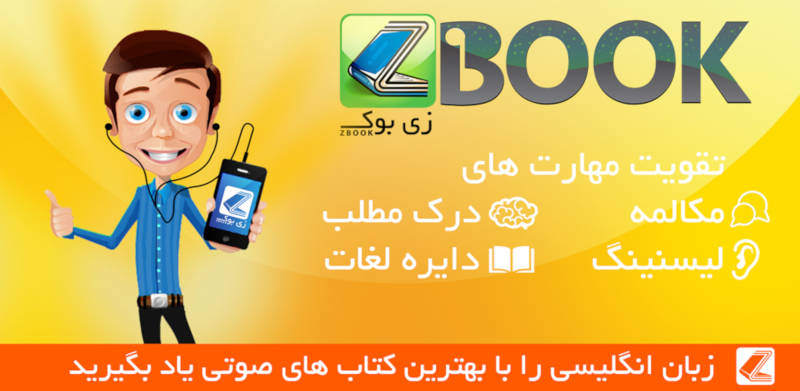 متن انگلیسی فصل
Chapter eight
Ku-Klux-Klan
The March afternoon was cold as Scarlett drove alone along the Decatur road. Frank's gun was on the seat beside her as she went past old army tents and rough wooden buildings where the black prostitutes, and the white and negro criminals lived.
Suddenly, a big negro stepped out from behind a tree.
Scarlett quickly picked up Frank's gun. 'What do you want?'
'Miss Scarlett! Don't shoot Big Sam!' came the reply.
Big Sam! He was one of the slaves who had worked at Tara and who went to fight for the Confederacy in the last months of the war. 'Sam!' said Scarlett. 'What are you doing in this nasty place? And why haven't you been into town to see me?'
'I don't live here, Miss Scarlett,' said Sam. 'I'm just stayin' here for a time. I went up North, but I didn't like it, and I'm going home to Tara as soon as I get the chance.'
'Would you like to stay here and work for me?' said Scarlett. 'I need a driver.'
Sam looked unhappy. 'Thank you for offering, Miss Scarlett, but I've got to get out of Atlanta. I - I killed a man.'
'A negro?'
'No, a white man. A Yankee soldier,' said Sam. 'He said somethin' bad and - I didn't mean to kill him, but I'm strong, and - and now they're after me!'
Scarlett thought for a moment, then said, 'I'll send you to Tara tonight. I have to drive out to my sawmill now, but I'll be back before it's dark. Wait for me here.'
'Yes, Miss Scarlett,' said Sam. Like many 'free' negroes, he was pleased to have somebody to tell him what to do again.
That evening, the sun had gone when Scarlett reached the bend in the road. Big Sam was nowhere to be seen, and she began to worry. Then she heard feet coming along the road.
But it wasn't Sam. It was a big white man and a small, fat negro. Scarlett put her hand on the gun at her side.
'Lady, can you give me any money?' said the white man. He stopped Scarlett's horse and held it. 'I'm hungry.'
'Get out of the way,' she answered, keeping her voice calm. 'Get her!' the man shouted to the negro. 'She's probably got her money inside her dress!'
What happened next was like a terrible dream. The negro ran to the carriage and Scarlett shot at him, but the gun was pulled from her hand so roughly that it almost broke her wrist. Then she felt a hand at her throat, and her dress was torn open from her neck to her waist. The black hand pushed between her breasts, and Scarlett screamed like a mad woman.
'Shut her up!' shouted the white man. 'Pull her out!'
A third man was in the road and the white man suddenly cried out. Then the negro jumped down as Big Sam came towards him.
'Run, Miss Scarlett!' shouted Big Sam.
Scarlett started the horse and felt the carriage go over the white man, who was lying where Sam had knocked him down. Then she heard another shout from behind, and looked back to see Big Sam running after her. She slowed enough to let Sam jump on to the carriage, then rushed on towards the town.
---
That night, Frank sent Big Sam to catch the train to Jonesboro. Then he took Scarlett, Aunt Pitty and the children to Melanies and went off with Ashley.
Scarlett almost burst with anger. How could he go out tonight? The women were sitting together in Melanie's room. India, Melanie's cousin, was with them, and Archie was standing by the fire.
Scarlett wanted to scream. How could they be so calm? Did nobody care? But there was a nervousness about Melanie and India, she noticed. At each sound of a horse outside, they lifted their heads from their reading and looked at each other.
'Something's wrong,' thought Scarlett. 'But what is it?'
Then Archie said, 'Somebody's coming, and it isn't Mr Wilkes.' He moved to the door. 'Who's there?'
'Captain Butler,' came the answer. 'Let me in.'
Melanie ran to the door and pulled it open.
'Where have they gone?' Rhett said. 'Tell me quickly!'
'What's happened?' said Melanie. 'How - how did you know?'
'The Yankees have suspected them from the beginning, Mrs Wilkes,' said Rhett. 'They knew there was going to be trouble tonight, and they've prepared for it. I heard two Yankee officers talking about it. Your husband and the others will be caught. Where did they go? Have they got a meeting-place?'
'Don't tell him!' shouted Archie. 'It's a trick. Didn't you hear him say he was with Yankee officers?'
But Melanie was looking at Rhett. Her voice shook as she spoke to him. 'Out on the Decatur road,' she said. 'They meet at the old Sullivan plantation - the one that's half-burned.'
'Thank you,' said Rhett. 'I'll ride fast. When the Yankees come, pretend you know nothing.' He went out into the black night, and they heard him ride away at great speed.
Aunt Pitty gave a cry. 'The Yankees - coming here?'
'What's it all about?' said Scarlett. 'What does it mean?'
'Mean?' said India. 'It means you've probably caused Ashley's and Mr Kennedy's deaths!'
'Where's Ashley?' cried Scarlett. 'What's happened to him?'
'Where's your husband?' said India, her eyes full of anger. 'Aren't you interested in him?'
'India, please!' said Melanie, her face white and shocked. 'Scarlett, we didn't tell you because Frank thought - well, you were always against the Klan, and-'
'The Klan!' screamed Scarlett. 'Ashley? Frank?'
'Of course they are in the Klan!' said India. 'And all the other men we know. They are white men and Southerners!'
'Oh, now the Yankees will take my sawmills and the shop, and put Frank in prison!' cried Scarlett. She looked at them. 'What did Rhett Butler mean?'
India and Melanie were too afraid to speak.
'Mr Wilkes and Mr Kennedy and the other men have gone out tonight to kill that negro and that white man,' said Archie. 'Now its seems that the Yankees suspect somethin' and have sent soldiers to wait for them. And it's all because of you!'
Suddenly, there was the sound of horses outside the house, followed by somebody knocking hard at the door.
'Archie, open the door,' Melanie said quietly and calmly.
A Yankee captain and some soldiers stood outside. Scarlett recognized the captain. It was Tom Jaffery and he was a friend of Rhett's. He saw Scarlett and took off his hat.
'Good evening, Mrs Kennedy,' he said, looking round the room quickly. 'And which of you ladies is Mrs Wilkes?'
'I am,' said Melanie, coolly. 'Why are you here?'
'I'd like to speak to Mr Wilkes and Mr Kennedy,' he said.
'They aren't here. They're at Mr Kennedy's shop.'
'They're not at the shop,' he said, looking serious. 'We'll wait outside until they return.'
Soldiers surrounded the house, a man at each window and door. After a long time, there was the sound of horses feet - and of Rhett Butler singing! And there were other drunken shouts of 'What the hell!' from Ashley and Hugh Elsing.
Archie's hand moved towards his gun.
'No,' whispered Melanie firmly. 'I'll do this.' And she opened the door with an annoyed look on her face. 'Bring him in, Captain Butler,' she called. 'I suppose you've got him drunk again. Bring him in.'
The Yankee captain spoke from outside. 'I'm sorry, Mrs Wilkes, but I'll have to arrest your husband and Mr Elsing.'
'Arrest?' said Melanie. 'If you arrest everyone who is drunk, captain, your prison will be full of Yankee soldiers! Bring him in, Captain Butler, if you can walk yourself.'
Ashley was white-faced and wearing Rhett's long coat. He was half-carried into the room by Rhett and Hugh. The Yankee captain followed them, half-amused but suspecting something, too.
'Oh, Ashley, I'm ashamed of you!' cried Melanie. 'Drunk! And out with a Yankee-loving Carpetbagger like Captain Butler! Archie, take him to his room and put him to bed, as usual.'
'Don't touch him,' said the captain. 'I am arresting him for his part in a Klan killing. A white man and a negro were killed out near the Decatur road tonight, and Mr Wilkes-'
'Tonight?' said Rhett. He began to laugh. 'Not tonight, Tom. These two have been with me since eight o'clock.'
'With you, Rhett?' The captain was confused now. 'Where?'
'I don't like to say.' Rhett looked at Melanie, then looked away quickly. 'I hate to say it in front of the ladies.'
'I want to know!' said Melanie. 'Where was my husband?'
'At - at Belle Watling's house,' said Rhett. 'He was there with Hugh and Frank Kennedy and Dr Meade and - oh, a lot of others. We had a party. A big party - drinks, girls-'
'At Belle Watling's? Oh!' Melanie put a hand to her breast - and appeared to faint.
'Now you've done it, Tom!' cried Rhett. 'There won't be a wife in Atlanta who will speak to her husband.'
'Rhett, I didn't know-' The captain looked embarrassed.
'Go and ask Belle if you don't believe me,' said Rhett.
'But - I've got to arrest these men!'
'I didn't know it was against the law to get drunk at Belle's house,' said Rhett. 'Tom, there are fifty witnesses to say that they were there.'
'There always are,' said the captain. 'Oh. I'll go, but I want to see them in the morning for questioning.'
The captain went out, and Hugh Elsing went with him. India quickly closed the door, and they pulled all the curtains while Ashley was taken into the bedroom and put on the bed. Rhett's coat was taken off him. Melanie was on her feet again and she began cutting off Ashley's shirt. It was covered in blood.
'He's hurt!' cried Scarlett.
'You fool!' said India. 'Did you think he was really drunk?' Melanie put a towel against Ashley's shoulder to stop the blood. He opened his eyes and smiled weakly at her.
Rhett said, 'I'm sorry I had to say that Mr Wilkes and the others were at Belle Wading's house, Mrs Wilkes, but I had to think quickly, and I know Belle will be glad to lie for me. When I got out to the old Sullivan plantation, I saw that Mr Wilkes was hurt and could not ride far, so I took him, Dr Meade, Mr Merriwether, Hugh Elsing and all the others to Belle's. No one saw us. We went in through a private door at the back which is always locked.' He looked Melanie straight in the eye. 'But I have a key.'
Melanie became embarrassed, but Scarlett was thinking: 'So it's true! He lives with that awful Wading woman.'
Rhett looked at Archie as Melanie turned back to Ashley. 'Take my horse to the old Sullivan place,' Rhett said to him. 'The white Klan clothes are pushed down under the floor. Burn them. And there are two - men in the back room. Put them over the horse and take them to the field behind Belle's house. Put guns in their hands. Shoot both guns at once - it's got to look like an ordinary shooting. Do you understand?'
Archie nodded, then said, 'Him?'
'Yes,' Rhett answered quietly.
And Archie went out of the back door.
Something about those two last words made Scarlett say, 'Where's Frank?'
Rhett took her arm and led her into the next room. Only when they were alone did he say, 'Archie's carrying him to the field behind Belle's. He's dead. Shot through the head.'
مشارکت کنندگان در این صفحه
تا کنون فردی در بازسازی این صفحه مشارکت نداشته است.
🖊 شما نیز می‌توانید برای مشارکت در ترجمه‌ی این صفحه یا اصلاح متن انگلیسی، به این لینک مراجعه بفرمایید.