سرفصل های مهم
آرتور و مرلین
توضیح مختصر
زمان مطالعه

9 دقیقه

سطح

خیلی ساده
دانلود اپلیکیشن «زیبوک»
این درس را می‌توانید به بهترین شکل و با امکانات عالی در اپلیکیشن «زیبوک» بخوانید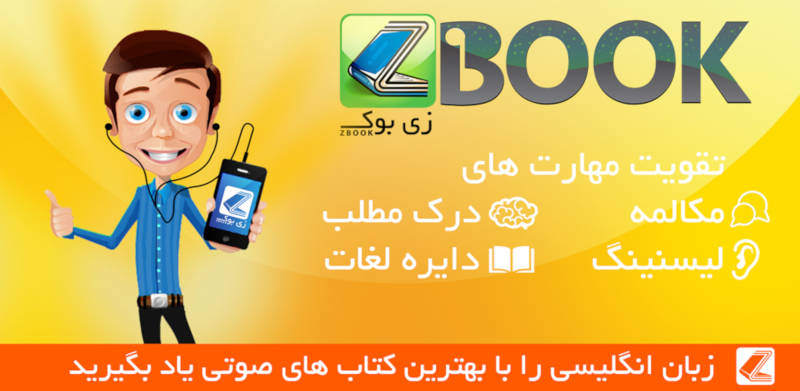 متن انگلیسی درس
CHAPTER 1 Arthur and Merlin
This very old story begins with Uther, a great king. He was a good man and he was king in the south of Britain. Other places were very dangerous at that time, but people did not fight in Other's country. other loved a beautiful woman, Igraine, and he wanted to marry her. But she did not love him and he was very sad about that.
Merlin was a very clever man and he knew a lot of magic. He could change into an animal or bird. Sometimes, when he used magic, nobody could see him. He also helped people with his magic, and one day he came to King Uther.
'You can marry lgraine,' he said. 'l will help you. But when you have a child, you will have to give the boy to me.'
' I will give him to you,' said the King. He married Igraine and later they had a baby son. They called him Arthur. When Arthur was three days old, a very old man arrived at the door of the King's house. It was Merlin. King Uther took the child in his arms and gave him to Merlin. Merlin took the child away. He gave the boy, Arthur, to a good knight. His name was Sir Ector.
So Arthur lived with Sir Ector and his son, Kay, and the two boys were brothers.
A short time after this happened, King Uther was very ill. He did not get better. He called for Merlin because he wanted to talk about the future of his country. Merlin came and listened to the King.
I know that I am going to die,' King Uther said. ' Who will be king after me ?
'Call your knights and great men,' Merlin told the King. 'Tell them, " My son, Arthur, will be the next king! ' King Ether told his people this before he died. But a lot of people wanted to be king, so the knights and great men began to fight. There was no new king for a long time.
When Arthur was a young man, Merlin went to London. He visited the Archbishop, the most important man in the Church.
Call the knights to London. Then We will find the king,'
Merlin told the Archbishop.
The knights came to London. They met at a large church, and the Archbishop spoke to them. When they came outside, they saw something strange in front of the church. It was a very Large stone with great sword in it. The sun shone on the sword and it looked very strong. The knights were excited, and started to talk about it.
Where did it come from ? '
How did it get here ? '
Who brought the stone here? We didn't see anybody. And who put the sword in it?'
On the stone were these words:
ONLY THE KING
CAN TAKE THE SWORD FROM THE STONE
Every knight tried to pull the sword out of the stone. Nobody could do it — the sword did not come out_ The knights pulled and pulled. But they could not move the sword.
'Our king is not here,' said the Archbishop.' But I know that we Will find him.'
Ten knights stayed and watched the stone. The Archbishop invited all the great men ill the country to London for a big fight. There were many big fights at that time. people fought on horses with swords in their hands. The strongest and best knight always won.
'Perhaps the new king will come to the fight,' thought the Archbishop.
Sir Ector went to the fight with his two sons, Sir Kay and young Arthur. Arthur was now sixteen years old. The young men wanted to fight with the other knights, but Sir Kay did not have a sword. Arthur was a kind young man. He wanted to help.
'There is a sword in a stone outside a church. I saw it on the way here. I will get it and fight with it. Then you can have my sword,' he said to his brother.
Arthur left Sir Kay and quickly went to the church. There were no knights outside by the stone because they were at the fight. Arthur climbed down from his horse and went to the stone.
He did not read the words on the stone. He took the sword in his hand and pulled. It came out of the stone easily.
He ran back to his horse with the sword. Some minutes later he met Sir Kay and Sir Ector again, and he showed them the sword.
Where did that sword come from ? ' Sir Ector asked. He knew about the words on the stone.
They went back to the place outside the church, and Sir Ector put the sword in the stone again.
Now pull it out.' he said to Arthur.
Arthur pulled it out. It came out as easily as a knife out of butter. Sir Ector saw this and took Arthur's hand.
'You are my king,' he said.
Arthur did not understand. What did his father mean?
'Arthur,' Sir Ector said slowly, 'l love you very much, but I am not really your father. Merlin, the famous man of magic, brought you to me when you were a small child. I took you into my family because he asked me. Now I know that you are the king.'
'l will try to be a good king,' said Arthur. 'And I will listen to your words, because you are my father. Sir Kay, my brother, you will be an important knight and a friend to me.'
Then they went to the Archbishop and told him everything.
The knights were angry. They did not think that Arthur was really the king. So the Archbishop called all the knights to the stone.
Arthur put the sword back into the stone. Every knight tried again to take it out, but it did not move. Then they watched and Arthur pulled it out easily.
Everybody shouted, Arthur is our king! Arthur is our king! ' Many people came to see Arthur. They were all happy because now they had a kind, good king. He was strong and he was not afraid.
Merlin told Arthur the story Of his parents. 'Your father was King Ether and your mother was Queen Igraine. When you were a baby, I took you to Avalon, a magic place. You were born with magic in your life. You will be the best knight and you will be the greatest king. You will live for a very long time.'
so King Arthur began a life. He took his horse and went through the country with his knights- Sometimes they had to fight bad men but they were not afraid. Arthur was a good king, and his knights were brave. His country was a quiet place again.
مشارکت کنندگان در این صفحه
تا کنون فردی در بازسازی این صفحه مشارکت نداشته است.
🖊 شما نیز می‌توانید برای مشارکت در ترجمه‌ی این صفحه یا اصلاح متن انگلیسی، به این لینک مراجعه بفرمایید.