سرفصل های مهم
جام
توضیح مختصر
زمان مطالعه

7 دقیقه

سطح

خیلی ساده
دانلود اپلیکیشن «زیبوک»
این درس را می‌توانید به بهترین شکل و با امکانات عالی در اپلیکیشن «زیبوک» بخوانید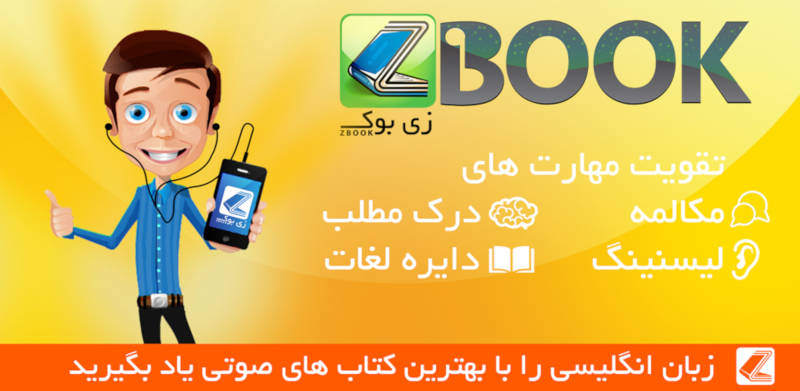 متن انگلیسی درس
CHAPTER 8 The Grail
King Arthur and his Knights of the Round Table were in Camelot. One day an old man with white hair and in white clothes came to the King.
'My King, I am bringing you a young knight. He is the son of a great man and he will do great things.' The King saw a young man. He wore red clothes and a red helmet and his face was very beautiful.
For a long time there was one place at the Round Table without a knight at it. Years before, Merlin said, 'Only a good knight, your best knight, will sit there. The place is for your best knight, and he will come to it.' This was the only place with no name on it. The old man took the young knight to that place at the Round Table. There was a name there for the first time. It said, in gold letters: SIR GALAHAD.
'Sit here,' said the old man. Then he left King Arthur and the Knights of the Round Table and nobody saw him again.
"Who is this young man? Why is he sitting there? Why is he not afraid?' asked the King. 'Does anybody know him?' "I know him; said Sir Lancelot." When I was on a journey, a nun came outside with this young man. She brought him to me and said, "His name is Galahad. He has to be a knight. It is very important." Then she took him inside again?
The other knights looked at Galahad and they looked at Sir Lancelot. Their two faces were nearly the same.
'Sir Lancelot married when he was very young,' remembered one of the knights.' This is Sir Lancelot's son.'
Sir Lancelot smiled at his son but said nothing.
King Arthur made Galahad a knight and they all sat down at the Round Table. Suddenly they heard a loud noise. Then there was a great white light.
They looked up and saw a gold cup above the table. What was it? Where did it come from? And then suddenly it was not there!
Nobody spoke. Then Sir Galahad said, "That is the Grail , and it is in this country! 1 will go out and look for it. I will come back when I find it.' "We will go with you,' said Sir Lancelot, Sir Bors and Sir Percivale.
King Arthur was very sad. Lie looked round the Round Table at his knights.Then he spoke to them.
'We were brothers, but this will be the end of our Round Table. You are leaving and I will not see you again.' The four knights got on their horses and left Camelot. For many years they looked for the Grail but they found nothing.
Other knights also left and looked for the Grail. Nobody found it and some knights never came back to Camelot. The Round Table was different now, and King Arthur was very sad.
After many years Sir Galahad, Sir Percivale and Sir Bors came to a place near the sea. They looked down and saw a ship. It was evening, but white light shone from the ship.
'I know that we are going to find the Grail,' said Sir Galahad.
They went down to the sea and onto the ship. There, on a table, was the Grail. They were all very excited.
'Look!' cried Sir Galahad. k Here is the Grail! Now we can end our journey.'
The knights were all very tired and they fell asleep. The ship went out to sea. The next morning, when the knights woke up, they were near a great city.
'We have to take the Grail into the city,' said Sir Galahad. So they took the Grail and left the ship.
♦
There was no king in that country, because the dead king had no son. The great men sat in the castle and thought about the problem.
When King Arthur's knights arrived at the castle with the Grail, everybody was excited. Then an old man came into the castle. He had white clothes and white hair. The knights knew him when they saw him.
'These three knights are here at the end of a long journey,' said the old man, 'and they have the Grail. Take the youngest knight, a very brave man, and make him your king.' Then the old man left. Nobody saw him come and nobody saw him go. So Sir Galahad was now the new king.
'I found the Grail and I am happy now,' Sir Galahad said. He built a beautiful church and put the Grail in it.
Then the old man came to him again.
'Your work is done. Now you are going to die,' he said.
Sir Galahad was not afraid. In the morning they found him dead in front of the Grail. And his lace was very happy.
♦
Sir Bors went back to Camelot.
'We found the Grail and do not have to look for it now,' he told King Arthur.
Many other knights also came back and sat at the Round Table again. King Arthur was happy — but he was also sad.
'I know that the end of the Round Table is coming. Many brave knights are dead. And no new knights will come and take their places,' King Arthur said sadly.
مشارکت کنندگان در این صفحه
تا کنون فردی در بازسازی این صفحه مشارکت نداشته است.
🖊 شما نیز می‌توانید برای مشارکت در ترجمه‌ی این صفحه یا اصلاح متن انگلیسی، به این لینک مراجعه بفرمایید.