سرفصل های مهم
سر ملیگرنس
توضیح مختصر
زمان مطالعه

9 دقیقه

سطح

خیلی ساده
دانلود اپلیکیشن «زیبوک»
این درس را می‌توانید به بهترین شکل و با امکانات عالی در اپلیکیشن «زیبوک» بخوانید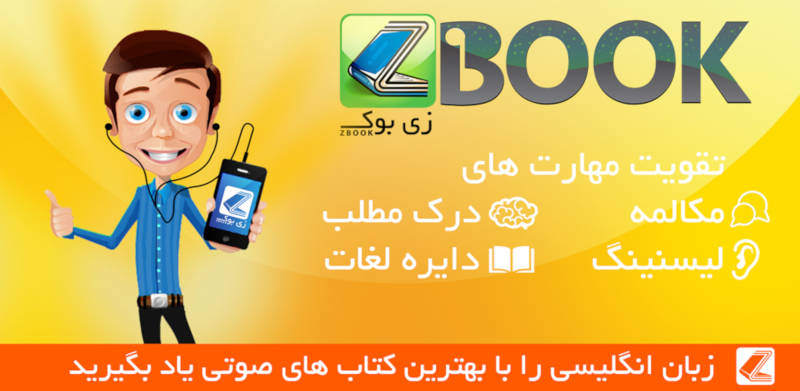 متن انگلیسی درس
CHAPTER 6 Sir Meligrance
It was the month of May. The weather was warm and the sky was blue. The flowers looked very beautiful in the sun.
Queen Guinevere called her ten knights and her ladies and said, 'Let's enjoy this beautiful day. We can look for some lovely spring flowers. Let's take some food and drink and have a party in the wood.' So Guinevere left the castle with her knights and her ladies. Some boys from the castle went with them and carried their things.
All day they enjoyed the sun. In the afternoon they sat under the tall green trees. They ate and they talked. Then evening came.
'Now let's go home,' the Queen said. 'King Arthur is waiting for us at Camelot.'
They were all ready when suddenly twenty men with swords and helmets jumped out from the trees.
'Stand there and do not move!' one of the men shouted. 'Or we will kill you all! '
It was Sir Meligrance, with his men. He loved Queen Guinevere and he wanted to take her to his castle.
'I love you,' he said, 'and you are here without the King! '
'Sir Meligrance,' cried the Queen. 'King Arthur made you a Knight of the Round Table! A knight has to be a good man. How can you take away your king's wife?' 'I only know that I love you. My men will help me. They will fight your knights,' answered Sir Meligrance.
Guinevere's ten knights turned to Sir Meligrance.
'We will not stand here when you take our queen away, Sir! We will stop you.'
Sir Meligrance and his men had better swords and helmets than Guinevere's knights. His men were ready — Guinevere's men were only there for the flowers.
The fight began. Guinevere's knights were brave and fought hard. But they could not win. Sir Meligrance's men were too strong for them. And there were twenty of them. They wounded all Guinevere's good knights in the fight.
'Stop !' cried Guinevere to her knights. 'Or they will kill you.' She looked at Sir Meligrance. 'All right, Sir Meligrance. I will come with you.' She was very angry and afraid. 'Come with me, my brave knights, to Sir Meligrance's castle.'
So Queen Guinevere and her people went to the castle, but first the Queen spoke to one of the boys.
'You have a good, fast horse,' she said to him quietly. 'Go quickly to Camelot! Tell the King and Sir Lancelot! ' Sir Meligrance saw the boy when he left, but his men could not catch him.
♦
The boy arrived at Camelot and saw Sir Lancelot. Sir Lancelot was the strongest of King Arthur's knights. When he heard the story, Lancelot quickly put his helmet on his head and took his sword.
'I will go now to Sir Meligrance's castle and find the Queen,' said Sir Lancelot to the boy. 'Go and tell the King.'
When Lancelot came near the castle, he thought, 4 Sir Meligrance's men will wait next to the road. They will come out when I go past. So I will not take the road — I will go through the wood.' Lancelot was right. Sir Meligrance's men waited by the road, but they did not see the knight.
Sir Meligrance saw Lancelot outside the castle. His men were by the road, and suddenly he was afraid. Lancelot was brave and strong. He could fight Sir Meligrance and win.
So Sir Meligrance went to Queen Guinevere and said, 'Oh, my Queen, I am sorry! Please say you are not angry with me. I will take you back to Camelot and I will fight for King Arthur. I want to be a good knight.' The Queen did not know about Lancelot and Sir Meligrance's men, so she answered, 'Yes, you are sorry. I can see that. I will not be angry with you.'
♦
When Lancelot arrived at the castle, Guinevere told him, 'I am not angry with Meligrance now. Let's stay here tonight and we will go back to Camelot tomorrow morning.'
Sir Lancelot was very angry and Sir Meligrance knew it. 'Sir Lancelot will kill me when the Queen leaves this castle,' he thought.
They ate in the castles great dining-room. When they finished dinner, Sir Meligrance said to Lancelot, 'I will take you to your room and you can sleep.'
He showed Lancelot into a room with a door in the floor. Sir Lancelot put his foot on the door and it opened. He fell into a little room below the door and he could not climb up again.
Sir Meligrance went to the Queen.
'Sir Lancelot did not want to stay here. He went back to Camelot,' he told her.
The next day Queen Guinevere went back to Camelot with Sir Meligrance. When they arrived, they saw King Arthur.
'Your knights are saying that Sir Meligrance took you away to his castle,'said King Arthur.
'Yes,' Queen Guinevere told King Arthur. ' Meligrance took me to his castle and my knights fought for me. But Meligrance had a lot of men and they were too strong for us. But he is sorry, so I am not angry with him now.' 'Tell me, Sir Meligrance,' Arthur asked. 'Are the Queens Knights right? What happened when you met Queen Guinevere in the wood with her knights and ladies?'
Sir Meligrance answered, 'I did not take the Queen away, King Arthur. She came with me because she loves me.'
The King was very angry with Sir Meligrance.
A girl in Sir Meligrance's castle carried food to Sir Lancelot every day. She liked him, because he was strong and brave. So when Sir Meligrance took Guinevere to Camelot, the girl opened the door Kino; Arthur's castle. 
The King was with the Queen and his knights in the great dining-room when Sir Lancelot came in. He saw Sir Meligrance there and was angry. He looked at Sir Meligrance.
'You took away Queen Guinevere to your castle,' cried Sir Lancelot. 4 She is not angry with you now, so 1 will not kill you for that. But now you say th at she loves you. For this I will kill you! I am the strongest of King Arthur's knights, so I will fight you without a helmet. But I will win! ' Sir Meligrance quickly moved closer to Sir Lancelot. He hit the other knight's head with his sword because he had no helmet. But Lancelot jumped away and cut Sir Meligrances helmet in two. And Sir Meligrance fell to the ground - dead.
مشارکت کنندگان در این صفحه
تا کنون فردی در بازسازی این صفحه مشارکت نداشته است.
🖊 شما نیز می‌توانید برای مشارکت در ترجمه‌ی این صفحه یا اصلاح متن انگلیسی، به این لینک مراجعه بفرمایید.