سرفصل های مهم
مورگان لو فای
توضیح مختصر
زمان مطالعه

16 دقیقه

سطح

ساده
دانلود اپلیکیشن «زیبوک»
این درس را می‌توانید به بهترین شکل و با امکانات عالی در اپلیکیشن «زیبوک» بخوانید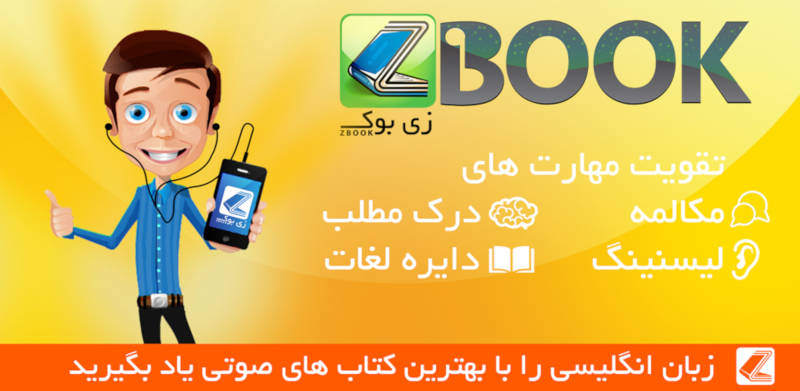 متن انگلیسی درس
CHAPTER 4 Morgan le Fay
Morgan le Fay was a queen, with a castle in the country of Gorres. She was a very bad woman. She could do magic, but she only used her magic for bad things. King Arthur did not know that Morgan le Fay hated him. She wanted King Arthur to die.
'She is a kind friend,' thought King Arthur. He did not know about her evil plans.
One day he went out on his horse to the woods. He wanted to catch animals, so he did not take his sword. He left Excalibur with Queen Morgan le Fay at her castle.
'I will come and get it on my way home,' he told her.
Arthur went on his horse in front of his men. He went a long way into the dark woods and then he could not find the way out again. When night came, he could not see his men anywhere.
Arthur came to a lake. Then he saw a small light on the lake and he moved nearer and nearer to it. The light was in a beautiful ship.
'I will go onto the ship,' thought Arthur.
When he was inside, he saw food and drink on the table and a bed. But he could not see anybody there.
It was late and King Arthur was tired? I will stay here tonight,' he thought. 'In the morning I will find my way out of the woods. Then I will get Excalibur, and go home.' So he ate a good dinner on the ship and then he went to sleep. But when he woke up in the morning, he was not in the ship. He was in a little room with a very small window. He did not know this place. The door was shut, so he could not get out. There were three knights in the room.
'This is the castle of Sir Damas. He is a very evil knight. He caught us too, and put us here,' one of the knights told Arthur. 'Sir Damas wants us to fight for him. Then we can leave the castle. Or we will stay here and die.' Some men came and took Arthur into a great room. Sir Damas was there.
'Will you fight for me?' Sir Damas asked.
'That is a difficult question, Sir Damas,' answered King Arthur. 'I will fight for you. But when I win, I want those three knights. Then we will all leave your castle.'
'Yes,' answered Sir Damas. 'Fight for me and you can take the three knights with you.'
'I will have to have a horse and a sword,' King Arthur said.
Then a man came into the room. He brought a sword and gave it to Arthur.
'This sword is from Queen Morgan le Fay. It is for you, King Arthur.You left it with her and she heard about your fight today. She wants you to have Excalibur,' said the man.
King Arthur looked at the sword. 'Yes, this is Excalibur,' he thought happily. No man could kill him when he had the magic scabbard.
Sir Damas gave him food and drink and he got ready for the fight.
♦
When Arthur was ready, he went outside. He saw another knight there, but he did not know him. He could not see the knight's face behind his helmet.
'Who is this knight? Which castle does he come from? Which king sent him? ' thought Arthur.
The other knight also did not know King Arthur under his helmet.
The fight began. King Arthur was not happy. He could not hurt the other knight with his sword, because the sword was not Excalibur! It was a sword from Morgan le Fay's magic. It looked the same as Excalibur, but it was different. When the other knight hit Arthur with his sword, it hurt him. Arthur felt very weak.
'His sword is very strong,' thought Arthur.
King Arthur was very brave and he did not stop fighting. Many people came and watched the fight. But then Arthur's sword broke. He fell onto the ground.
'Sir! ' the other knight cried. 'Say that I am the winner! Then I will not kill you! '
'No!' cried Arthur. 'I will fight — and fight.'
King Arthur took the end of his sword. He hit the kni ght on the head as hard as he could with it. The knight fell back and hit the ground. His sword fell from his hand, and Arthur quickly took it. When he felt the sword in his hand, he knew. It was Excalibur!
Then Arthur saw his scabbard next to the knight. He jumped up and took that too.
'Tell me — who are you? What is your name? ' asked Arthur.
The knight stood up and answered/ I am Sir Accolon, Knight of the Round Table. I am one of King Arthur's knights.' 'Tell me — why did you fight me, your king? '
'Sir, I did not know you. I came here because Queen Morgan le Fay sent me. She said to me, "King Arthur is in the castle of Sir Damas. You have to go and fight Sir Damas.Then he will not kill your king." Now I know that you are not Sir Damas. I am very sorry,' said Sir Accolon.
'And who gave you that sword?' asked Arthur.
'Queen Morgan le Fay gave it to me. She said, "Here is King Arthur's sword, Excalibur, and its scabbard. Take them for the fight. Then you will fight well and your king can leave the castle of that evil knight, Sir Damas.
King Arthur was very angry when he heard Accolon's story.
'I know now that you did not want to kill me, Sir Accolon. You are a brave knight. Now I understand Morgan le Fay's evil plan. 1 had a conversation with Merlin, the man of good magic. I have to be careful with my sword and scabbard, he said. But I did not listen.'
♦
King Arthur went back to Sir Damas's castle with Sir Accolon, and they found the three knights.There was a great fight with Sir Damas, and King Arthur won with Excalibur. But after the fight he had a lot of wounds.
'Bring Sir Damas to me! ' said the King.
Sir Damas came to King Arthur.
'Why did you want me to fight for you? Why did I have to fight Sir Accolon, one of my knights?' King Arthur asked him.
'Because Queen Morgan le Fay wanted it, 'answered Sir Damas.
'You are not a brave mail,' said Arthur, 'and now you will not be a knight. I am taking your castle from you, and everything in it. I am going to give it to your younger brother.' Then King Arthur left. He did not go to Camelot because he wanted to get well first.
♦
Morgan le Fay went to stay at Camelot, and King Arthur was not there.
'King Arthur is dead now!' she thought. But then her men came to Camelot, and they told her about the fight.
'King Arthur did not die in the fight,' they said.
Morgan le Fay went to Queen Guinevere and said, 'I have to go back to my country now. My people want me there.' Queen Guinevere knew nothing about Morgan le Fay's magic and her evil ideas.
'Don't go,' she answered. 'The King is coming back to Camelot. I think he will be here tomorrow or the next day. He will be happy when he sees you.' 'No! No!' said Morgan le Fay. 'I cannot stay — I have to go.'
And so she left Camelot on her black horse.
♦
Morgan le Fay and her black horse did not stop that day or that night. When she met people on her journey, she asked them: 'Where is King Arthur? Tell me, where is the King?'
After a long time she heard about him.
'The King is ill,' a man told her. 'He fought a knight at Sir Damas's castle. The knight wounded King Arthur, so he cannot go back to Camelot. He is staying with the nuns. They are good women, and he will get better there with their help.' The nuns worked for the church and helped people. They were very kind and lived in a large, quiet house. People could stay there when they wanted their help.
Morgan le Fay said thank you to the man and went to visit the nuns.
'I am on a long journey, and I am hungry and thirsty,' she said. 'Please can I eat something?'
The nuns brought food and drink and gave it to Morgan le Fay.
'Is there another visitor here? ' she asked.
'Yes,' the nuns said. 'King Arthur is here. A knight's sword wounded him in a fight. He will leave when his wounds are better. He is sleeping. You can speak to him when he wakes up.' 'Oh! The King! ' Morgan le Fay cried. 'I cannot wait because I have to go home. But please, can I look at him? I love our king and I would like to see him! ' 'We cannot wake up the King! He is in his bed and he is ill? Said one of the nuns.
'Please, let me sit next to him for a minute or two. I want to see his face! ' asked Morgan le Fay again.
The nun thought about it. 'Yes, all right. You can go and look at him. But do not make any noise. Do not wake him up.' Morgan le Fay went into King Arthur's room. She stood next to him and watched him. The King was asleep, but he had his hand on Excalibur. She could not take the sword away because she did not want to wake him. Then she saw the scabbard at the end of the bed. Quickly she took it and put it under her clothes. Nobody could see it there. She went out of the room and said thank you and goodbye to the nuns. Then Morgan le Fay got on her black horse and left.
♦
Later, when King Arthur opened his eyes, he could not see the scabbard.
'Something is wrong,' he thought. 'Where is the scabbard of my sword, Excalibur? '
He was very angry and called a nun. 'Did anybody come into this room when I was asleep? ' he asked her.
'Queen Morgan le Fay came,' she said. 'But no other person. She could not stay, but she came into the room. She loves you and she wanted to see your face.' 'Thank you,' said the King. 'Thank you for your help. I came here to your house when I was ill. You were kind and good to me. My wounds are getting better. But I have to go now — it is important! I have to follow Queen Morgan le Fay. When she visited me in my room, she took the scabbard of my sword, Excalibur.' The nuns did not want him to leave because he was not ready. But they helped him onto his horse, and he left their house.
King Arthur did not stop for hours. Then he came to a river. There was a man there with his animals.
'Did anybody come this way? ' asked the King.
'Yes,' answered the man. 'A beautiful woman came on a black horse. She went across the river here very quickly and did not stop.' King Arthur went over the river, through woods and up a mountain. Then he looked down, and he saw Morgan le Fay a long way away.
Morgan le Fay looked back and she saw the King. The ground was hard and there were a lot of stones. She went across the stones and arrived at a lake. The lake was black. No animal drank the water. No birds sang in the trees.
Queen Morgan le Fay got off her black horse and took out the scabbard of King Arthur's sword, Excalibur. She threw it into the water.
'King Arthur will never have it! ' she cried? That scabbard will not help him now when men fight him. Nobody will find it here — at the bottom of this lake!' Then she quickly went away on her horse, back to her castle.
King Arthur followed Morgan le Fay and came to the same place. He could not see the Queen.
'Which way did she go?' King Arthur thought. 'Where did the horse go? I cannot follow the horse's feet across these stones.' King Arthur looked and looked. He saw nothing, so he went home to Camelot without his scabbard.
King Arthur had Excalibur. But because of the evil Queen, he did not have the magic scabbard. It stayed at the bottom of the black lake and he never found it.
مشارکت کنندگان در این صفحه
تا کنون فردی در بازسازی این صفحه مشارکت نداشته است.
🖊 شما نیز می‌توانید برای مشارکت در ترجمه‌ی این صفحه یا اصلاح متن انگلیسی، به این لینک مراجعه بفرمایید.