سرفصل های مهم
فصل 01
توضیح مختصر
زمان مطالعه

13 دقیقه

سطح

سخت
دانلود اپلیکیشن «زیبوک»
این فصل را می‌توانید به بهترین شکل و با امکانات عالی در اپلیکیشن «زیبوک» بخوانید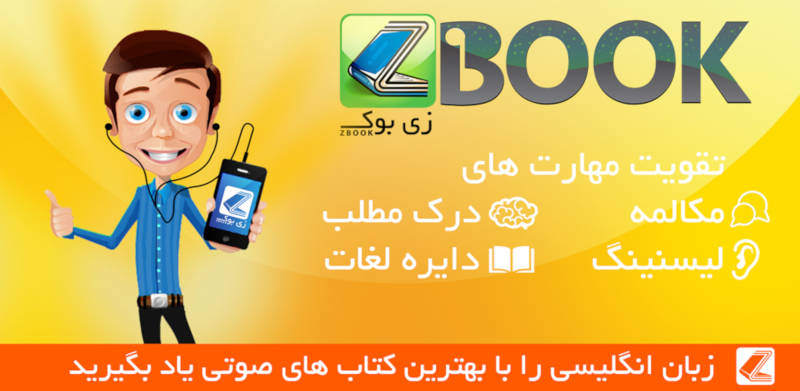 متن انگلیسی فصل
CHAPTER ONE
The Feud
"I will not fight," said Sampson, "but nobody should insult me if we see any Montagues, they had better be quiet."
"Or what?" asked Gregory.
"I'll kill them all."
"All?" Gregory stopped walking and looked at his friend.
"Every one of them." said Sampson. "If they are Montagues, then I'll fight them if they say something to me."
They began to walk on toward the square.
"What if one of the Montagues' dogs barks at you?" Gregory asked jokingly.
"Then I'd fight with it."
"What about women?"
This time Sampson stopped, as if to think about the question. "It's all the same. If they are Montagues, they are my enemies. And they will know I'm angry. " "So you'd fight with the women?"
"I didn't say that." Sampson explained. "I said they'd know I'm angry. I'd fight with the men. After beating them, I would be kind to the women."
"You mean you'd charm them? Once the Montague men were gone?"
"Yes. I guess so."
"But that's not really showing them that you're angry. Unless you think charming the women is the same as fighting the men."
"Isn't it?" Sampson answered. "Either way, it's about showing the Montagues who's the boss I'll beat the men with swords, the women with smiles and pretty words. It's all the same."
"I wish it were the same," said Gregory, seeing two servants from the Montague family approaching from across the square. "Then you could just smile and say kind things to these two and be satisfied."
Sampson watched the two men strut through the square. "I can think of nothing kind to say."
The two men began to walk toward Sampson and Gregory, looking at them with angry eyes. They were making nasty remarks among themselves about Sampson and Gregory.
Gregory gave an unnatural smile as the two passed by Sampson did the same, but he could not hold in his hatred. As soon as the men passed, he stuck out his middle finger and went. "AARRRRRRR!"
The men stopped and turned. "Are you giving us the finger, sir?" said one of them.
"Uh." Sampson whispered to Gregory, "is the law on our side if I say 'yes'?"
"No."
"Then, no." stated Sampson.
"But I saw you stick out your finger," said the man named Abraham.
"And I heard you make a noise," said the other named Balthasar.
"Then I stuck out my finger, sir." said Sampson innocently, "and I made a noise. What about it?"
"That's just like a man from the Capulet family, isn't it?" said the other man. "Making rude gestures to honest people. And then too cowardly to confess to it."
"Just like a Capulet," agreed Abraham. "Cowards. Every one of them."
"There's no reason to call anyone a coward," said Gregory.
"I'll show you who's a coward!" said Sampson. As he grabbed his knife, he accidentally pushed Gregory into Abraham.
"You saw that, Balthasar? He attacked me," shouted Abraham.
It was too late to keep the peace.
All four men wrestled in the street. A crowd gathered and began shouting and cheering.
Benvolio, Old Montague's nephew, heard the fighting. He didn't really like the feud between his family and the Capulets. He knew that all this hatred would only result in death, and death in more hatred. But he knew the only way to stop the fighting was to jump between the angry men. Therefore, he drew his sword and ran toward the four men fighting in the square.
"Peace! Put your weapons away!" Benvolio shouted, as he pulled the men off each other.
A tall man walked forward. He pulled out his sword and touched the point.
It was Tybalt, Capulet's nephew, an arrogant man of thirty. He was very arrogant, but he was also the best swordsman in Verona.
"Tybalt," said Benvolio. "Put your sword away. I'm trying to keep the peace Please help me."
"Peace? You stand there with your sword in your hand talking of peace?" Tybalt spoke with a twisted smile.
Benvolio barely had time to defend himself before Tybalt lunged at him.
The crowd cheered again. "Kill the Montagues!" yelled some. "Kill the Capulets!" others yelled. "Kill them all!" yelled more.
"Kill the Capulets?" murmured an old man who was walking out of a nearby church.
It was Capulet, holding on to his young wife's arm, "Give me my sword!"
"Sword?" his wife scolded. "You need a cane, not a sword."
"I know it's Capulet!" Another old man hobbled across the square. It was Montague. "Lead me over to him." he said.
"How can you fight? You can barely walk!" said Lady Montague.
Then the crowd went silent as some horses neared. Escalus, the Prince of Verona, and his soldiers rode toward them. He circled Tybalt and Benvolio. The onlookers hurried off.
"Rebels!" roared the prince. "Throw your weapons to the ground!"
Tybalt and Benvolio did as the prince commanded.
"Now," Escalus said, "where are the people responsible? I'm talking about the two older men, Capulet and Montague." He searched the streets and found the two old men. "You, Capulet, and you, Montague, stand in front of me!"
The two old men came forward.
"You are leaders in this city and are supposed to be moral. But instead of teaching the people how to be noble, you force them to participate in your pointless feud. Well, I've been patient for too long." He drew his sword. "If your feud ever disturbs the streets again, you both will pay for it with your lives! Do you understand?"
They both nodded.
When Montague's people returned to their palace. Lady Montague spoke to Benvolio, "My Romeo wasn't in this fight, was he?"
"No." said Benvolio.
"If Romeo wasn't with you, then where is he?"
"The last time I saw him, madam, was this morning. He was lying on the garden wall, and he looked so sad."
"Oh, my poor Romeo." Lady Montague clasped her hands. "Do you know why?"
"No, madam. I went over to him, but he ran away."
"I also have seen him in the garden looking sad. I've asked him why, but he said nothing to me." Lady Montague smiled sadly.
As they reached the palace, a young man stepped out of the rose bushes.
"There's Romeo, now, madam," said Benvolio. "Should I talk to him again?"
"Please." said Lady Montague. She patted Benvolio's wrist and left with her husband.
"Good morning, cousin," said Benvolio.
"Is it still morning?" said Romeo, tossing a stone into the fountain.
"It is only nine o'clock."
"Sad hours pass slowly." Romeo threw another stone.
"Why do the hours seem so long?"
"I don't have anything to make them short."
"You mean love," said Benvolio happily. "I thought you might be in love!"
Romeo threw more stones into the fountain. "Out!"
Benvolio wasn't sure what he meant. Was he telling him to go? "I don't understand. Romeo."
"Out," he repeated. "I'm not in love, but out of love. The one I love does not love me, therefore I'm out of love."
Benvolio slightly chuckled at what he thought was a joke, but Romeo had not been joking.
"Don't laugh at me!" he stared at Benvolio.
"No, no," Benvolio said. "It's just that. . ."
Romeo raised his hand. "Forgive me," he said. "I haven't slept in a day because I've been thinking so much." Then he noticed the blood on Benvolio's face. "I didn't even notice that you have been injured."
"It's nothing," said Benvolio. "Just the usual fight with the Capulets."
"I should have been with you. Maybe I couldn't help, but perhaps one of the Capulets would have stabbed me and put me out of my misery."
"You aren't serious."
But something In Romeo's eyes said he was.
"I hate to see you like this."
"Hate'" Romeo yelled, grabbing Benvolio. "Hate to see me in love? Then you hate me!" He shook his cousin. "Maybe you would rather see me in hate? Is that it? Montagues love to hate, fight, and kill. But whether we love to hate or love to love doesn't matter. It's all the same passion, and it will kill us all the same."
Benvolio didn't like what Romeo had said. After all, he had risked his life to stop a fight earlier. But he knew that Romeo was right and that the problem with the family was because of excessive passion. He also knew that Romeo possessed that same passion. He wanted to help his cousin.
"Can you tell me who it is that you love?"
"A woman," he mumbled.
"Yes," said Benvolio, "Who?"
"Rosaline," said Romeo.
"Rosaline?" Benvolio brightened. "Things may be alright. I know she will be at a party in the Capulet's house tonight."
"In the Capulet's house? My father's enemy? I cannot enter the Capulet's house. I will surely be killed. Although, that may not be so bad."
"Cousin," said Benvolio "Mercutio, one of our friends, is invited to the party. We can go with him. We will wear masks, so no one will recognize us."
Romeo looked up happily.
"Not ready to die yet, eh?" Benvolio was glad to see Romeo look a little happier. "But I warn you: there will be so many pretty girls there that you will forget about Rosaline."
"Oh. Benvolio. There is no one more beautiful than her. And I would not want another."
"Believe what you want," said Benvolio. "Just get ready for the party."
Capulet, drinking some cool water, leaned back in his chair. "I'm glad that Montague has to follow the same rules as me. Both of us will die if either of us breaks the peace." He laughed. "Break the peace! That's funny!"
"Why?" asked Capulet's kinsman, Paris.
"Because the two of us are too old to break the peace. Old men like us should be able to stay out of a fight."
"That's true, sir, but what about your young kinsmen? They don't always think clearly when they are angry."
"Yes," said Capulet, "the young think with their hearts and not their heads. But they will listen to their elders."
"Let's hope so," said Paris. "You both are such gentlemen. I can't believe this quarrel has continued for so long."
"Truly, and I think I've even forgotten how it started." Capulet laughed again.
Paris laughed with him, but he wanted to change the subject. "Have you thought about my request?'"
"Your request? I had almost forgotten," said Capulet.
"Are you opposed to the marriage?" asked Paris.
"No," answered Capulet, "though I'm not really for it either. You are a fine young man, but Juliet is so young. Give her two more years."
"Many ladies younger than her are already mothers." Paris gently objected.
"Because they married too soon!" snapped Capulet. But he knew that Paris was right. His wife was Juliet's age when they married. But Capulet wasn't ready to see his only daughter get married. However, there was no reason why she shouldn't get married. After all, she couldn't stay his little girl forever.
"I think I have upset you," said Paris. "You are her father, and you know what is best for her."
"Wait," said Capulet.
Paris stopped.
"I will agree to the marriage," said Capulet. "But the final decision is hers. Come to the party tonight. If she agrees to marry you, then you will have my blessing."
"Thank you. I will!" cried Paris, as he walked out of the room.
Alone, Capulet looked out the window. He imagined Juliet falling in love, just as he had done. Then he went to sleep.
مشارکت کنندگان در این صفحه
تا کنون فردی در بازسازی این صفحه مشارکت نداشته است.
🖊 شما نیز می‌توانید برای مشارکت در ترجمه‌ی این صفحه یا اصلاح متن انگلیسی، به این لینک مراجعه بفرمایید.