سرفصل های مهم
فصل 05
توضیح مختصر
زمان مطالعه

10 دقیقه

سطح

ساده
دانلود اپلیکیشن «زیبوک»
این فصل را می‌توانید به بهترین شکل و با امکانات عالی در اپلیکیشن «زیبوک» بخوانید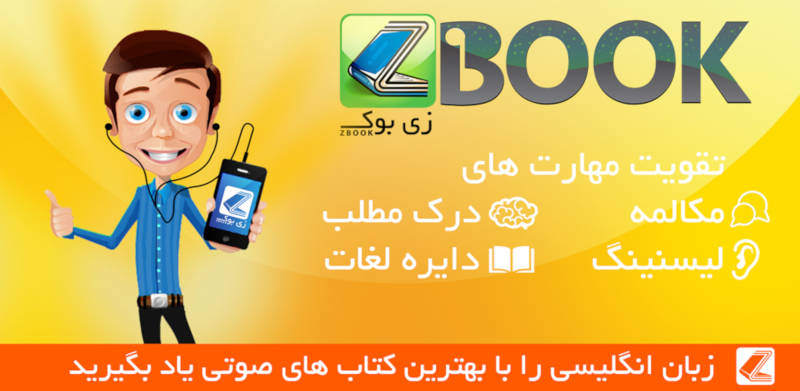 متن انگلیسی فصل
CHAPTER FIVE
The Secret Plan
Upstairs in Juliet's bedroom, Romeo kissed his lover's lips.
"Why do you have to leave so soon?" Juliet asked.
"I must go and live or stay and die."
"Stay, and we will die together," she said as she hugged him.
He kissed her again. "I will if you will."
"My lady!" whispered the nurse as she opened the bedroom door. "Your mother is coming."
"Goodbye, my wife, my love," said Romeo. "One more kiss, and I'll leave."
He moved her hair and kissed her forehead.
"My husband." said Juliet. "I must hear from you every day."
"Goodbye," ho said again. "I'll write you every day." "When will we meet again?" "Soon …"
"Hurry!" cried the nurse. "I'm frightened," said Juliet. "Trust me," Romeo said. He kissed her and climbed down the balcony.
"How are you, Juliet?" Lady Capulet asked, opening the door.
"I'm not well," said Juliet, dressing quickly. "Still crying over your cousin's death?" Lady Capulet asked. "We are all upset."
Her mother then gave her the news. "Next Thursday morning, you will marry Paris at Saint Peter's Church."
"No, I will not!" Juliet yelled before she had time to think about what she was saying.
Lady Capulet was angry, "You disobey?'"
"I mean," Juliet said, "it is impossible."
Footsteps were coming up the stairs outside the bedroom. "Your father is coming. Tell him yourself."
Capulet came into the bedroom.
"Father." Juliet said. "I cannot marry Paris."
"But I desire you to marry him." Capulet said.
"I understand, but I cannot."
"Do my desires mean nothing to you?"
"They are very important to me, but I'm unable to marry Paris."
"How can you disobey me?" yelled Capulet. "Am I the master of this house? You will marry Paris next Thursday!"
"Please father!" cried Juliet, falling and grabbing her father's ankles. "You've always let me make my own decisions. Please, let me make my own decision now."
"Decisions? I'll give you a decision to make. Marry Paris next Thursday, or never look at me again. Don't speak! Just do it!" he said.
Juliet cried and held her mother. Lady Capulet pushed her away. "Your father is only doing what's best for you. Don't speak anymore."
She left Juliet alone with the nurse.
"How can we prevent this? Say something! What can I do?"
The nurse didn't have an answer. She knew if Juliet was gone, she would have no job and wouldn't be able to support herself.
"Nurse?" pleaded Juliet.
"All right," she said, "here is my advice. Romeo's banished and can never come back. He's the only one that knows you're married. Well, I know, and Friar Lawrence knows, but we won't say a word. Do you understand? If you marry Paris, only Romeo can challenge the marriage. But he won't because he will never come back to Verona."
Juliet was shocked. "Are you serious?"
She looked into the nurse's eyes.
"It's the only way," she said. "Paris will make a lovely husband!"
"Thank you, nurse," said Juliet stiffly. "You don't have to say anything else. Go tell my mother and father that I will marry Paris."
The nurse felt sick to her stomach as she watched Juliet go to the door and hold it open. The girl was like her own daughter Juliet had come to her for help, and all she could do was lie. What was worse, Juliet knew that she had lied.
"I said I will do it, nurse," said Juliet, crossing her arms. "So you may go I will go to Friar Lawrence in the morning and confess my sins."
Meanwhile. Paris was at the church talking to Friar Lawrence.
"Thursday is too soon," said the friar.
"That's what her father wants," said Paris.
"But what does Juliet say?"
"She is too upset because of her cousin's death." Paris explained. "But her father says she will marry me."
"I'm sorry," said Friar Lawrence, "but you are hurrying this wedding, and you don't even know what Juliet thinks. I don't like it."
"Friar Lawrence!" came a voice.
Friar Lawrence looked down the path and saw Juliet running through the garden.
"Oh, someday she will call my name and run to me like that," said Paris,
Friar Lawrence ignored him. "What is it?"
She froze when she saw Paris. "Nothing, Father," she said. "I have come to make confession."
"Hello, Juliet." Paris bowed.
Juliet bowed and looked at Friar Lawrence for help.
"Paris," he said, "you must give us time alone."
"Of course." he said. "Juliet. I will see you on Thursday."
He waved goodbye and walked away.
"Oh, Juliet," said Friar Lawrence. "I hear you must marry Paris on Thursday."
Juliet looked at him. "Certainly, Friar, you will prevent this from happening."
Friar Lawrence looked at Juliet
"Please understand …"
"I see how it is," said Juliet. "First my nurse and now you. You married Romeo and me. But now you won't prevent this second, unlawful marriage."
She angrily walked away but stopped short and turned "You amaze me, you older people. You are so brave when there is nothing to fear, but when there is trouble, you run away. Is this the wisdom of older people? Well, I was prepared for this!" She pulled out a knife.
"Juliet!" exclaimed Friar Lawrence, "what are you doing?"
She put the knife against her heart. "Since you will not help, this knife will solve our problem."
"Wait!" cried Friar Lawrence. "There is another way."
"How?"
Friar Lawrence thought quickly. "Here," he said, pulling some flowers from his garden. "I will make a potion from these flowers. The drink will cause a death-like sleep. When you are at home alone in your bedroom, drink this potion. You will feel cold and sleepy, even your pulse will stop. Later, when your family takes your body to your family tomb, I will come and get you. I'll tell Romeo of this plan by letter. He will come too! Don't be afraid."
A determined look came over Juliet's face. "Give it to me! I'm not afraid."
Friar Lawrence went into his kitchen and prepared the poison.
The nurse put Juliet's wedding dress on her bed. "You'll be a beautiful bride," she said. "Paris is a lucky man."
Capulet and his wife stood on the side.
Juliet looked at them. "I'm happy to have a great father and mother."
She gave a half smile and bowed.
"You are a perfect lady," said Capulet.
Juliet moved the wedding dress and sat down.
"Please excuse me, and leave me alone for the night. I must pray."
"Let's go. Leave her to pray," said Capulet. "Daughter, you have made me very happy."
He hobbled out of the bedroom. "Should I wait beside you tonight?" the nurse asked.
"Thank you," Juliet didn't even look at the nurse, "but that okay, you've done enough for me already."
The words hurt the nurse's feelings, "I would do anything for you, you know that," the nurse said softly.
"Then leave me," Juliet said.
The nurse walked out of the room.
"Get some sleep," said Lady Capulet. "You will need it." She left.
Juliet silently closed the door and took out the potion Friar Lawrence had given her. She held it tightly. She had a thought. What if she woke up before Romeo came? Wouldn't she suffocate in the family tomb? Worse, what if, surrounded by horrible images of death, she became crazy? What if, waking up beside Tybalt, she became mad? What if…
"Enough of what ifs'" she whispered. "This is the only answer." She put the bottle to her lips, "Romeo, I drink this for you." She drank. Her throat burned. She gagged. Bright lights appeared before her. Her body went numb. She felt herself falling. And then nothing.
Before dawn, the nurse woke up and went to Juliet's room. "One word of encouragement," she mumbled.
"That's all. Surely Juliet will listen to me."
She opened Juliet's door and tiptoed to where the young lady was sleeping. She put her hand on her cold forehead. Her scream woke up the entire house.
مشارکت کنندگان در این صفحه
تا کنون فردی در بازسازی این صفحه مشارکت نداشته است.
🖊 شما نیز می‌توانید برای مشارکت در ترجمه‌ی این صفحه یا اصلاح متن انگلیسی، به این لینک مراجعه بفرمایید.