سرفصل های مهم
فصل 02
توضیح مختصر
زمان مطالعه

9 دقیقه

سطح

ساده
دانلود اپلیکیشن «زیبوک»
این فصل را می‌توانید به بهترین شکل و با امکانات عالی در اپلیکیشن «زیبوک» بخوانید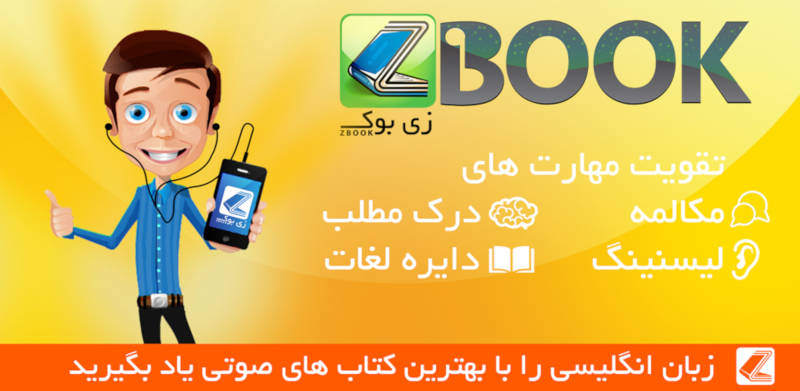 متن انگلیسی فصل
CHAPTER TWO
Love at First Sight
"Nurse!" called Lady Capulet. "Coming, madam," yelled the nurse as she ran down the stairs.
"Where's my daughter?" demanded Lady Capulet.
"Where are you, Juliet!" the nurse shouted up the stairs.
Juliet appeared at the top of the stairs. Her long, black hair looked beautiful.
"Now," began Lady Capulet, "you are old enough to get married. So tell me, Juliet, how would you like to be married?"
Juliet thought the question was awkward. She didn't want to defy her mother, so she chose her words carefully. "I've always dreamed of getting married," she said politely. "But I'm still too young to think of marriage."
Lady Capulet knew this would be difficult, so she spoke directly. "I will be brief. The brave Paris wants to marry you. What do you think, Juliet?" spoke Lady Capulet. "He will be at the party tonight. Take a good look at him before you answer."
"I will look," replied Juliet
Lady Capulet couldn't tell if Juliet was happy and wondered if she could love Paris.
"Come on, come on!" yelled Mercutio to Romeo and Benvolio. "We're going to be late."
"I thought a man in love could fly here on Cupid's wings." Mercutio laughed.
"You're wrong. Mercutio." Romeo said. "Love is burdensome, so a lover's feet are slow."
"Does that mean you can't dance tonight?" Mercutio asked. "If I was in love, I would dance."
"Well, we don't have time to talk. We are already late. I'm sure we've missed dinner, and we'll miss the dance if we don't hurry," said Benvolio.
"It's okay if we are late," said Romeo. "I fear tonight will be a disaster"
"Okay," said Mercutio. "We'd better hurry then. I don't want to keep a man in love from his disaster!"
They hurried down the street and arrived at a gate. Just beyond was a large hall, and they could hear the sounds of music and laughter.
"Let's put on our disguises," said Mercutio. "Otherwise, the doorman will not let us enter since we are Montagues."
The three entered the party wearing masks. Mercutio and Benvolio joined the dance while Romeo walked among the crowd of people. He was hoping to see his beloved Rosaline.
But Romeo saw someone else. She seemed like a picture. She moved effortlessly, as if she was floating on air. She was so beautiful. She was like an angel.
"She is so beautiful that she makes the stars shine bright," Romeo mumbled to himself He walked as if in a trance. "Was I really in love before now?" he asked himself. "No," he answered aloud. "No, I have never really seen beauty before tonight."
He lifted his mask, hoping the lady would his face. She did.
"What's the matter?'" asked Paris, as Juliet stopped dancing
"Nothing," she answered. "Something is in my eye."
They continued dancing, but Juliet couldn't stop looking at the person she had just seen.
Neither could her cousin.
"A Montague!" Tybalt said angrily. "He comes to our party masked. To make fun of us!"
"What's the matter?" asked Capulet, as he walked over to Tybalt.
"Uncle," said Tybalt, pointing to Romeo, "he is a Montague."
Capulet looked. "It's young Romeo."
"Romeo!" shouted Tybalt.
"Calm down, nephew," said Capulet. "Leave him alone. He appears to be a gentleman. Be patient, and don't think about him."
"Too late," replied Tybalt.
Capulet didn't like that Tybalt was being rude, but he tried to reason with him.
"It's what I want." he said. "Please respect my wishes, and be happy. Sad people don't belong at parties."
"Sad people belong at parties when an enemy is a guest. I cannot tolerate him."
"You will tolerate him!" Capulet scolded.
Tybalt turned his back on his uncle
"How can you turn your back on me?" shouted Capulet, grabbing Tybalt and spinning him around. "I'm the master here, and I said to leave him alone."
"It's terrible," muttered Tybalt.
"It is, but you're being childish," said Capulet.
"Childish? I'm thirty years old," answered Tybalt.
"Will you be a man if you cause trouble with my guests?"
Their voices became loud. The musicians stopped playing and the guests stopped dancing.
"Excuse me, my lady," said Paris to Juliet. "If I'm to be your husband, what your family does affects me. I had better see what the problem is."
"Of course," answered Juliet, but she didn't even hear what he said. It was good that he was leaving, though.
Capulet noticed that they were being too loud.
"There's nothing to be concerned about. Please continue dancing and having fun," he declared. Then he pinched Tybalt's cheek and told him to go and dance.
Tybalt pretended that it was nothing. He bowed to his uncle and walked away bitterly.
On the dance floor, Juliet heard a whisper in her ear. "The dancing is starting," it said. "But follow me."
"Where to?" She turned and saw Romeo. Even with a mask on, he was the most handsome man she had ever seen.
She followed him to a private spot. Romeo removed his mask and took Juliet's hand.
"Your hands are gentle," he said. "You are like an angel, and I would like to give you a tender kiss."
Juliet fell excited as the blood rushed to her head, but she kept calm. "Angels have wings and often fly away," she said. Then she gently laced her fingers through his and held his hands tightly.
Romeo shivered. The sensation of her touch was amazing. He wanted to kiss her more than ever, but she hadn't given him permission.
"Don't angels have lips?" he said as he stroked her hand.
"Yes," she said. She knew Romeo wanted to kiss her, and she warned him to. But she didn't want to be too bold. Juliet knew it wasn't proper for a young lady to tell a stranger to kiss her. But his touch was so gentle, so strong, and so warm that she could almost imagine what his lips would feel like. How could she get him to kiss her? Romeo was waiting for an answer. Juliet turned her eyes away because she was afraid he would know how she felt.
"I guess your lips don't desire a kiss," he said as he began to release her hand.
But Juliet wouldn't let go. She moved Romeo's hand to her heart.
Romeo felt Juliet's heart pounding. She looked so amazing that he felt like he would melt away if their lips touched. Yet Romeo couldn't believe what he did next.
He kissed her.
"Madam!" yelled the nurse, pushing her way toward them. "Madam, your father and Paris are looking for you."
Juliet stepped away, still staring at Romeo.
Romeo put his mask back on. "Who is her father?"
The nurse recognized Romeo. "This is Juliet and her father is the owner of this house."
"She is a Capulet?" said Romeo.
"As you are a …"
"A bachelor!" interrupted Benvolio. "Come," he whispered. "We've been discovered. We have to leave before there is trouble."
"There is already trouble," said Romeo.
"Who … who was that gentleman?" asked Juliet.
"The most handsome man I've ever seen," answered the nurse.
"Is he married?" asked Juliet.
"No, but he might as well be."
Juliet stared at the nurse. "What do you mean?"
"His name is Romeo Montague. The only son of your great enemy."
"Of course, he would have to be a Montague," said Juliet.
She didn't explain but thought deeply of Romeo. She knew right then that her whole world had just changed. She could no longer live in her old world, the one without Romeo. That Romeo was her enemy only made her feelings stronger. She knew at that moment that the world, and not her love, would have to change. It was simple.
"So." she said, "my only love has come from my only hate."
"What's this? Love?" whispered the nurse. "My baby girl is in love?"
"Juliet!" came a call in the distance. It was Paris or her father. Juliet didn't care.
"Tell them I've gone to bed."
مشارکت کنندگان در این صفحه
تا کنون فردی در بازسازی این صفحه مشارکت نداشته است.
🖊 شما نیز می‌توانید برای مشارکت در ترجمه‌ی این صفحه یا اصلاح متن انگلیسی، به این لینک مراجعه بفرمایید.