سرفصل های مهم
فصل 04
توضیح مختصر
زمان مطالعه

11 دقیقه

سطح

ساده
دانلود اپلیکیشن «زیبوک»
این فصل را می‌توانید به بهترین شکل و با امکانات عالی در اپلیکیشن «زیبوک» بخوانید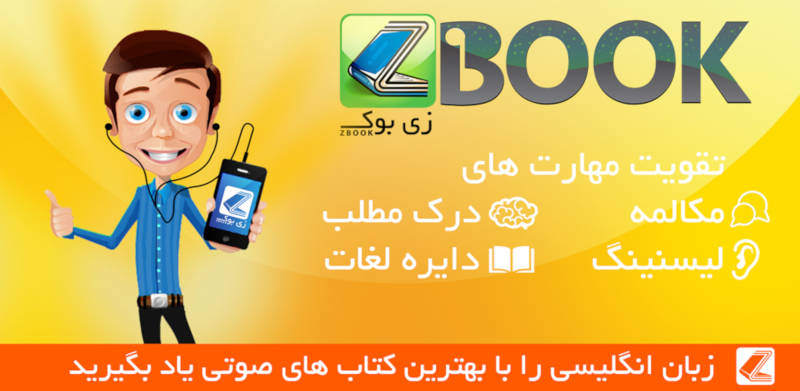 متن انگلیسی فصل
CHAPTER FOUR
The Swordfight in the Square
A messenger came and gave Benvolio some news. It was the Capulets. They were looking for Romeo.
"Tybalt is really angry." Benvolio said to Mercutio. "I think we should get out of here."
"I won't go," said Mercutio.
"I don't want to be here when they come," insisted Benvolio. "I don't want to get into a fight."
Just then, Benvolio saw Tybalt and some of his friends making their way across the street.
"Oh, no!" said Benvolio. "Here come the Capulets. Let's go!"
"I'm not worried about them," replied Mercutio.
It was too late to leave.
"Good afternoon," said Tybalt. "Can I speak with one of you?"
"Speak with us?" said Mercutio. "That's a strange way to ask someone to fight."
"I will fight if you give me a reason," answered Tybalt, putting a hand on his sword. He stepped closer. "Mercutio, Romeo was with you last night, right? Where is he now?"
"Do I look like a slave?" asked Mercutio. "Am I supposed to answer your every question? Even if I did know where Romeo was, I wouldn't tell you."
Tybalt drew his sword.
"Gentlemen," interrupted Benvolio. "Either stop this fight, or go somewhere else to finish it. Everyone is watching us."
"No need," said Tybalt. He saw Romeo walking toward them. "Here comes my man."
"Your man?" said Mercutio, teasing Tybalt. "Is he one of your servants?"
"A mistake," said Tybalt, as Romeo came up to them. "I should have called him a villain instead!" He looked at Romeo.
Romeo just smiled. "Tybalt," he said, "I love you, so I will forgive your anger. You will soon learn that I'm not a villain. Until then, goodbye."
Tybalt thought Romeo was just making fun of him. "You ruined our party last night with your presence. Now turn, and draw your sword!" shouted Tybalt.
"I've never hurt you, Tybalt. And I couldn't now. I love you like a brother. More like a brother than you know." He bowed. "Be happy."
Mercutio looked at Romeo. "He's being dishonorable! Why is he acting like this?"
"I think he's being reasonable," said Benvolio. "Let's peacefully go away and be happy."
"I'll be happy when Tybalt is dead!" said Mercutio.
Tybalt lifted his sword. "I'm ready for you!"
"Tybalt! Mercutio!" said Romeo. "Put your swords away!"
Mercutio pushed Romeo aside and lunged at Tybalt. Tybalt stepped aside. Then he began swinging his sword at Mercutio.
"Tybalt! Mercutio! The prince has forbidden this! Stop!" Romeo shouted. "Benvolio, help me stop this fight."
Romeo stepped between the two and grabbed Mercutio. But Tybalt kept coming. Mercutio tried to defend himself, but Romeo was holding him too tightly. Tybalt's sword stuck into Mercutio's chest.
"Ahhhh!" Mercutio cried, falling to the ground.
Tybalt withdrew his sword and wiped off the blood.
Benvolio ran to Mercutio. "How bad is it?"
"It's enough." Mercutio coughed. He put his hand over his chest. Blood gushed through his fingers.
"Be brave," said Romeo. "You'll be okay."
"No," said Mercutio, his senses leaving him "I won't be okay."
Blood began to come out of his mouth. "Why did you come between us, Romeo? I couldn't defend myself."
Romeo looked into his friend's eyes "I was trying to stop you."
"You stopped me, all right." Mercutio gasped. "He has killed me."
"I'll take him to the doctor," said Benvolio. As he prepared to lift him, he felt his pulse fade away. "He's dead," he said.
Romeo stared at Mercutio. "My friend was killed because of me," he thought. "And Tybalt teases us all. Oh, Juliet, I wish I could have married you one day later. Then Tybalt would not be my cousin, and I could take revenge on him."
Romeo became so angry that the love and tenderness that he had felt began to disappear. In a second, he forgot about Juliet, about his marriage, and about the future. He wanted justice. He wanted revenge.
He picked up Mercutio's sword.
"Romeo," said Benvolio, "put the sword away. Here comes Tybalt."
Romeo didn't put the sword down. "So you've returned to see Mercutio's dead body. And to see us cry at your feet. No. No, Tybalt!" he yelled.
Tybalt strutted up to Romeo. "You poor little boy," he said. "Do you want to die just like Mercutio?"
"My sword is strong!" Romeo said, and he struck at Tybalt.
Tybalt blocked Romeo's blow with ease. But Romeo pressed on with incredible speed. Tybalt tried to keep calm. He tried to make it appear as if he could easily defend against Romeo's attacks. It soon became clear that he was not fighting a man, but an avenging angel.
Romeo swung at Tybalt so violently that he could no longer feel his arm or the sword. He kept raging forward. As he did, he saw Tybalt's eyes change from being confident to panic and then to horror.
Suddenly, there was no more ringing of swords. No more shouting. The vicious face of Tybalt became peaceful. It was then that Romeo saw how much he looked like Juliet. He watched Tybalt fall to the ground.
"Let's get out of here!" yelled Benvolio. "Tybalt's dead. The prince will kill you all if he finds you here."
"Oh, I'm a fool," he said.
"They are coming!" Benvolio screamed. "Romeo, get out of here!"
Juliet stood on her balcony. She watched the sunset.
"Please leave us, sun," she chanted. "Quickly become dark so that Romeo can come into my bedroom. Then we can hold each other all night."
The nurse slipped through the curtain and out onto the balcony. She looked worried.
Juliet knew something was wrong. "What's the matter?"
"He's dead." she said.
Juliet almost fainted "My Romeo? My love? Dead?"
"No," said the nurse, but the truth wasn't much better.
"No. Tybalt. Tybalt is dead. Killed by Romeo. And Romeo has been banished by the prince."
"Did Romeo really kill Tybalt?" Juliet could barely speak as she started to cry.
"There are no honest men," replied the nurse. "I hope something bad happens to Romeo."
Juliet became angry. "Don't say that!"
"He killed your cousin. How can you defend him?"
"Should I lute my husband? My cousin would have killed Romeo. But my husband is still alive." Juliet tried to stop crying. "So why can't I stop crying? I should be glad that Romeo is still alive."
The tears came again. "Banished! He will never come to Verona or me again."
Romeo stood up when Friar Lawrence returned to his room. "Well, Father? What news? What did the prince decide?"
Lawrence removed his jacket and hung it on the coat rack. "A gentle judgment," he said, knowing that Romeo would not agree. "Not death, but banishment."
"Banishment!" Romeo cried. "Banishment is worse than death! Please say "death'."
Friar Lawrence knew Romeo was saying this because of his love for Juliet. "The prince could have killed you. He didn't. The prince is being kind."
There was a loud knock on the door.
"Hide yourself, Romeo," said Friar Lawrence.
Romeo hid as Friar Lawrence opened the door. It was the nurse.
"Good afternoon, Friar," she said. "Is Romeo here?"
"He is very sad, but here," he said. "Romeo!"
Romeo came forward.
"He looks like Juliet," said the nurse. "Tears and crying."
"You break my heart, nurse," said Romeo, "to speak of Juliet."
"And you broke her heart," she said. "She wants to see Tybalt and you, but she can't see either."
"Because I'm the bad guy that murdered her cousin," said Romeo. "I will make Juliet happy and kill that bad guy."
He pulled out his knife and placed it against his chest.
"Don't do that!" Friar Lawrence knocked the knife out of Romeo's hands. "You amaze me. You killed Tybalt by mistake. But if you kill yourself, you will also be killing Juliet. She is still alive. Will you abandon her by killing yourself? The prince has given your life. Calm down, and think about what you will do."
Romeo collapsed in a chair.
Friar Lawrence put his hand on Romeo's head. "Meet your love tonight. Go to her room as we have planned. Comfort her. We will get you out of the city after you have done this. You can live in Mantua until we can fix things between your families. If your love is strong enough, it will endure.
"Good idea," said the nurse "I'll go and tell Juliet, you will come tonight."
Capulet was at his home with Paris. Because of Tybalt's death, he realized that many of the young people didn't listen to him. Tybalt hadn't listened to him, and so he had died. Capulet didn't want his only daughter to make the same mistake.
"Wife," he commanded, "speak to Juliet before you go to bed. Tell her that Paris loves her. Tell her that on Thursday, three days from now, she will marry Paris."
Lady Capulet bowed and left.
"Is this okay with you?" Capulet asked Paris.
"Of course. I only wish that we could marry tomorrow," he answered.
مشارکت کنندگان در این صفحه
تا کنون فردی در بازسازی این صفحه مشارکت نداشته است.
🖊 شما نیز می‌توانید برای مشارکت در ترجمه‌ی این صفحه یا اصلاح متن انگلیسی، به این لینک مراجعه بفرمایید.