سرفصل های مهم
فصل 06
توضیح مختصر
زمان مطالعه

10 دقیقه

سطح

ساده
دانلود اپلیکیشن «زیبوک»
این فصل را می‌توانید به بهترین شکل و با امکانات عالی در اپلیکیشن «زیبوک» بخوانید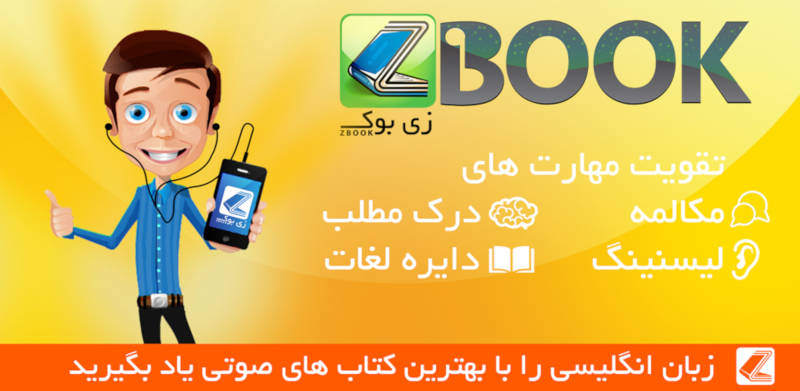 متن انگلیسی فصل
CHAPTER SIX
The Lovers' Tragedy
Balthasar's hand shook as he opened the door of Romeo's apartment in Mantua.
"Ah," Romeo said, "news from Verona? Do you have a letter from the friar? How's my father? How's my Juliet?"
"Her soul is with the angels," answered Balthasar.
"Her soul is always with the angels," Romeo smiled, "but what about the rest of her?"
"Her body is in the Capulet's tomb."
Romeo rose from his desk. "What do you mean?"
"I… saw her body in the tomb. She… she is dead."
"That can't be true!"
"I wish it weren't true."
"Go, Balthasar. Get me a horse. Meet me by the city walls. I will leave tonight."
"Please, don't go sir," said Balthasar. "You are angry, and nothing good will happen because of this."
Romeo gathered his things and packed them into a bag. "You are mistaken. This is not anger. It is a reasonable response to these events. Now go and do what I told you!"
Balthasar left.
"Juliet," said Romeo. "I will lie with you tonight."
But how, he wondered. Then he remembered. There was a man in Mantua who sold strange drugs. He threw his bag over his shoulder and walked out.
As soon as he walked out, a monk arrived at Romeo's apartment.
"Hello!" he cried. "I have a letter for Romeo! Hello? It comes from Friar Lawrence, and it's very important! Is anyone there? Hello?" No one was there to answer.
Friar Lawrence stayed hidden as he walked to the Capulet's family tomb. By looking at the moon, he could tell that it was almost midnight. That meant that Juliet would wake up soon. He didn't want to think about Juliet waking up in a cold tomb surrounded by dead bones.
He walked faster until he arrived at the crossroads where he instructed Romeo to meet him. There was nobody there. He waited for a long time, but mere was no Romeo.
Finally, he saw a man walking toward him, but it didn't look like Romeo.
"Who else would be coming to the graveyard at this time of night?" he thought.
"Who's there?" called Friar Lawrence.
"Friar Lawrence?" returned the voice. "Is that you?"
"Friar John?" asked Friar Lawrence, squinting to see who it was.
"Yes." said Friar John.
"What are you doing here?" asked Friar Lawrence. "Where is Romeo?"
"That's what I came to talk to you about."
"Did you take the letter to Romeo?"
"I never got the chance to," said Friar John. "I was stuck at the customs house. By the time I got to Mantua, Romeo was gone."
"Oh no," said Friar Lawrence, "I'm sure he has hear about Juliet's death by now and has… has… dear God, what has he done?"
"You seem upset, my brother."
"Go to my house," Friar Lawrence said.
"Wait there In case Romeo shows up. Tell him Juliet is alive."
Friar John didn't really understand, but he did as he was told.
"Wait here with the torch," said Paris to his servant.
The servant went to the side of the road while Paris went to the Capulet's tomb. He dropped flowers in front of the tomb. "This," he told himself. "I will do this every night to show how much I loved Juliet."
As he dropped the flowers, he heard his servant whistle. Was it a ghost? Paris looked across the graveyard and saw a man approaching. He hid himself behind a large tombstone.
"It was no ghost," thought Paris, "it was Romeo with a crowbar. The man who killed Tybalt. Now he has come to destroy the tomb, not when I'm here."
Romeo started to open the door with the crowbar.
"Stop right there, villain." Paris commanded, stepping forward.
"Don't try to stop me." Romeo said without looking up. "Leave me alone!"
The door groaned open. Paris grabbed Romeo by the arm.
When Romeo felt his hand, he spun around and swung the crowbar, hitting Paris in the head. Paris fell dead to the ground. His servant, who had been watching, ran off to tell the soldiers.
Romeo dragged Paris' body into the tomb.
There on a stone he found Juliet's body.
Romeo fell to his knees. "Oh, my love, my wife," he said, "you are still so beautiful, even in death."
He brushed the hair back from Juliet's face.
"You are the last thing I want to see on this earth."
He pressed his lips against hers. Then he opened a small bottle.
"Here is to my love!" he said as he drank the poison.
The drug was quick. He placed his lips on Juliet's once more. "With this kiss. I die."
His body shook and then he died.
"Who's in here?" called Friar Lawrence as he entered the tomb.
He lifted his torch and saw Paris dead on the ground. Then he saw Romeo dead at the base of the stone where Juliet was lying.
"If only I had been here one hour earlier, then I could have saved them both," he mumbled.
Juliet groaned.
"And now lady awakes"
Juliet rose up and so Friar Lawrence. "Friar," she said "where is my husband?"
Horses could be heard in the distance. "I hear some noise," said Friar Lawrence "Let's leave right away!"
"Where is Romeo?" demanded Juliet.
They could hear voices coming closer.
"I cannot stay!" whimpered Friar Lawrence. "Romeo is dead on the ground. Paris is also dead. Now come on!"
"You may go," she said, kneeling to examine Romeo.
"My lady. I have to go!"
"Then go." Juliet said, "But I cannot."
Friar Lawrence looked at Juliet and then ran out of the chime.
"What's this," thought Juliet "a bottle in Romeo's hand, it's poison."
She looked at the bottle. "You drink it all and didn't leave any for me."
She took the knife from Romeo's belt.
"I cannot live without Romeo." she said, and she stuck the knife into her heart.
She fell on top of Romeo just as the prince rushed in. Montague followed him in, and so did Capulet and his wife.
"The peace in my city has been broken." The prince looked at the two old men. "I'm sure that this is because of the hate you have between your two families."
More torches were brought in
"What happened here?" demanded the prince.
A captain entered and whispered into the prince's ear.
The prince nodded "All right, then. Bring the suspicious man in."
Two soldiers dragged in Friar Lawrence and threw him on the ground.
Friar Lawrence pleaded. "I know I look guilty, but I didn't murder anyone."
"Then what happened here?" asked the prince.
Friar Lawrence told them everything. He told them how he had married Romeo and Juliet.
Everyone gasped.
"When old Capulet said he wanted her to marry Paris she came to me for help," said Friar Lawrence. "I gave her a drink to make her sleep. She would have killed herself there in my room if I hadn't."
"Continue," said the prince.
"I tried to tell Romeo, but my letter arrived too late. When I came here to get Juliet. Romeo had already arrived. He didn't know that she was just sleeping, so he killed himself." He looked at Paris' body. "I guess Paris died trying to stop Romeo from entering the tomb. I tried to get Juliet to leave, but she wouldn't."
"Why didn't you stay with her?" asked Capulet.
"I was afraid. I'm a coward," he cried.
"Enough," the prince said. "It's true tlv.it you should have helped these young people. But it's not your fault," said the prince. He turned to Capulet and Montague. "See what has happened because of your ancient grudge. You've lost your only children."
Capulet looked up from the body of his daughter. He saw his old enemy kneeling across from him. "Brother Montague," he said, "please forgive me for all of this hatred."
Montague leaned across the bodies of Romeo and Juliet and put his arms around Capulet "I will make a pure gold statue in honor of your daughter." "And I will put one of Romeo by her side."
Prince Escalus lifted the two old men to their feet. "Let's leave this place and talk somewhere else."
He led all the grieving people out of the tomb. "There has never been a more tragic story than this one of Romeo and Juliet," said the prince.
مشارکت کنندگان در این صفحه
تا کنون فردی در بازسازی این صفحه مشارکت نداشته است.
🖊 شما نیز می‌توانید برای مشارکت در ترجمه‌ی این صفحه یا اصلاح متن انگلیسی، به این لینک مراجعه بفرمایید.