سرفصل های مهم
فصل 02
توضیح مختصر
زمان مطالعه

9 دقیقه

سطح

متوسط
دانلود اپلیکیشن «زیبوک»
این فصل را می‌توانید به بهترین شکل و با امکانات عالی در اپلیکیشن «زیبوک» بخوانید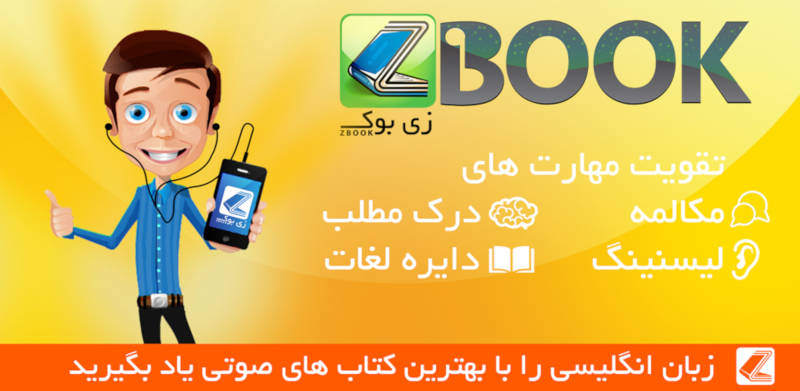 متن انگلیسی فصل
CHAPTER TWO
The Big Apple
"We'll be landing at JFK International Airport in twenty minutes," said the captain of the plane. "Thank you for flying with us."
Nick and his aunt and uncle met Michelle and Bill at the airport.
"Nick! Great to see you!" said Bill happily.
"You're even taller than last summer, Nick," said Michelle laughing.
"You guys look super!" said Nick excitedly. "Bill, Michelle I'd like you to meet my aunt and uncle - Marian and Kevin Chan." They were a friendly - looking Chinese - American couple of about fifty.
"Happy to meet you!" said Bill and Michelle.
"Thanks for inviting us to stay with you," said Michelle. "It's very kind of you."
"Oh, we've heard so much about you," said Marian. "It's a pleasure to have you here."
"And now you're probably hungry," said Kevin. "How about a big Chinese dinner at our house?"
"Sounds great," said Bill. "But first let's call mom and dad and tell them we've arrived."
The three friends had so many things to tell each other that they did not get to bed until late.
The next day Michelle decided to unpack and visit Chinatown and Little Italy, while Nick and Bill went to the Student Job Office at Columbia University. They met with Professor Stefan Morescu, who taught East European History at the university and was in charge of the big show at the museum. Professor Morescu was a tall, thin man of about fifty with pale skin, long grey hair and small glasses; he rarely smiled or laughed. He was born in Eastern Europe and was a famous professor and author.
"Please sit down, Nick, Bill," said Professor Morescu, sitting behind an old wooden desk in a dark office with maps of Eastern Europe on the walls. "Let me tell you about your job at the International Art and History Museum. You'll both work as museum attendants and wear the blue museum uniforms and name badges. You have to collect tickets, watch the visitors at the show and make sure that no one touches anything. Your job is important because this show is very special: EAST EUROPEAN CULTURE AND JEWELS OF THE 15th AND 16th CENTURIES. It's the first of its kind on the Atlantic Coast. I personally organized it and it took me years of research. I know it'll be a success. Part of the show is dedicated to the great fifteenth - century Prince of Wallachia, Vlad Tepes. The most important jewel of the show is the Vampire's Tear, which is a huge diamond of great value shaped like a tear. People from all over the country will come to see it because of its beauty and tragic history." His dark eyes shone with pride.
"The Vampire's Tear! What a strange name," said Bill softly. Professor Morescu seemed bothered by Bill's comment and looked at him with his deep, dark eyes. "Strange? Why?"
"Well, professor," said Bill nervously, "the word vampire makes me think of… Dracula, and Bram Stoker's book. I know it's only fiction, but…"
Professor Morescu was silent for a moment and touched the old wooden desk with his long, thin fingers. "Only fiction? Young man you have a lot to learn about the history of Eastern Europe. Remember, Vlad Tepes's other name was Vlad Dracula."
Bill and Nick were embarrassed and didn't say anything more. "What do you know about Vlad Dracula and about vampires?" asked Professor Morescu, staring at the two boys with his dark eyes.
"Well, sir, not much," said Nick.
"Vampires are often called 'the living dead' because after they die they continue living at night by feeding on human blood. Vampires can live for centuries if they continue drinking human blood and sleeping in their native earth."
Bill and Nick suddenly felt cold and looked at each other. Then Nick said, "Now we understand, sir."
"Good! The show opens on Saturday evening, the day after tomorrow, for a special group of people. There will be a reception with a lot of important guests, journalists and some of New York's leading jewelers. Please be at the reception on time, wearing your uniforms. Museum hours are 10 am to 6 pm. Tuesday is your free day because the museum is closed. On Wednesday the show remains open until 10 pm. Any questions?" He paused and then said, "Good day, boys."
Bill and Nick left the university building and walked around the campus.
"What do you think of Professor Morescu?" asked Nick.
"Gee, he's kind of weird, isn't he?" said Bill, looking at Nick. "And not very friendly."
"Exactly!" said Nick, "Did you notice how dark it was in his office? All the curtains were pulled even though it's a beautiful sunny day."
"He must like the dark," said Bill. "That's why his skin is so pale. What do his students say about him?"
"Well, they say he's brilliant, very strict and always wears black, old - fashioned suits," said Nick. "He's written several important books on East European history. His English is perfect, but you can still hear a bit of a foreign accent."
The two friends looked at each and started laughing. They called Michelle and told her to take a cab and meet them at Carnegie's Deli in Manhattan for lunch. Nick knew Manhattan because he had spent several summers there with his aunt and uncle.
"Sorry I'm late," said Michelle, getting out of the cab. "I've never seen such traffic."
"Don't worry; you'll get used to it," said Nick. "Today we're going to eat the world's biggest and best sandwiches. There are a lot of delicatessens in New York City but Carnegie's is world famous. Wait until you see their sandwiches - and taste their delicious cheesecake!"
"This place is amazing, and so is the menu," said Michelle, after finding a seat in the crowded deli.
"I know; it takes almost an hour to read it," said Bill.
They ordered huge pastrami sandwiches and could hardly finish the cheesecake.
"By the way," said Michelle, "Pam said to say hello to you, Nick. She often asks about you."
"Really?" said Nick, happily. "We chat online and text message each other. She said she might even come to visit one day."
"How's your dog, Rover?" asked Bill.
"He's fine - as playful as ever, and with a big appetite!" said Nick. "How about a walk through Central Park? It's not far from here."
They got up from their table and walked towards the door of the deli.
"I've always wanted to see Central Park," said Michelle.
"Central Park is huge, but we can see part of it today," said Nick. "There are free concerts in the park during the summer and you can ride a horse there too. Did you know that the Metropolitan Museum of Art and the Guggenheim Museum are on the Fifth Avenue side of Central Park? And the American Museum of Natural History is on the other side of the park."
"There are so many famous museums close together," said Michelle.
"That's why the area is called Museum Mile," said Nick.
After a long walk in the beautiful park Nick said, "The Empire State Building is just a few minutes away on Fifth Avenue. Would you like to go and see it?"
"The Empire State… it's the city's tallest building, isn't it?" said Bill.
"Yes, it is," answered Nick.
"Can we go to the top?" asked Michelle.
"Sure!" said Nick. "All the way to the 102nd floor, where you can get a spectacular view of the city, especially on a clear day like this."
Once they got to the observation deck on the 102nd floor the three of them were amazed and Michelle couldn't stop taking pictures.
"I've never seen so many skyscrapers all together!" said Michelle enthusiastically.
"This city's wonderful; there's so much to see and do," said Bill. "And you're the lucky one, Michelle, because you can go and visit all these places while Nick and I work'."
"I'll take pictures of what I see and show you," said Michelle smiling.
"That's not funny," said Bill, as they were taking the elevator down.
مشارکت کنندگان در این صفحه
تا کنون فردی در بازسازی این صفحه مشارکت نداشته است.
🖊 شما نیز می‌توانید برای مشارکت در ترجمه‌ی این صفحه یا اصلاح متن انگلیسی، به این لینک مراجعه بفرمایید.