سرفصل های مهم
فصل 03
توضیح مختصر
زمان مطالعه

10 دقیقه

سطح

خیلی سخت
دانلود اپلیکیشن «زیبوک»
این فصل را می‌توانید به بهترین شکل و با امکانات عالی در اپلیکیشن «زیبوک» بخوانید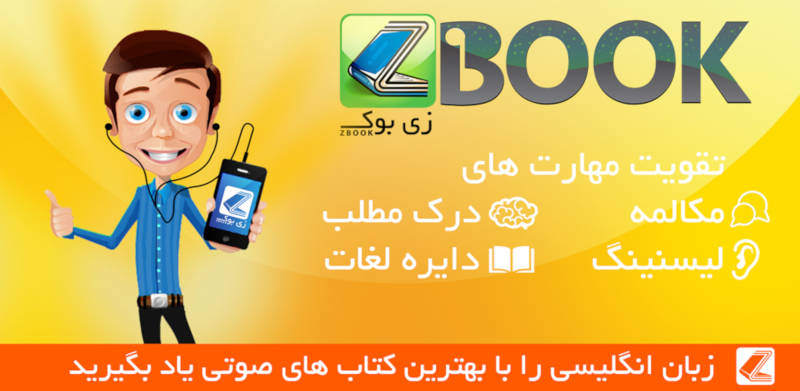 متن انگلیسی فصل
CHAPTER THREE
Opening Night
The International Art and History Museum was a beautiful early 19th - century building with three floors near Central Park. On Saturday evening the big wooden doors on the third floor of the museum opened for the reception. Over fifty important guests, all fashionably dressed, were present, and waiters moved about offering them drinks and things to eat. Smetana's beautiful music filled the air. Nick, Bill and four security guards stood near the entrance and exit.
"I've never seen such an elegant reception," whispered Bill, looking at all the guests.
"Some of the city's most important people are here tonight," whispered Nick.
At eight o'clock Professor Morescu, who was still wearing his old - fashioned black suit, white shirt and black tie, began speaking to the group of people in the entrance hall.
"Good evening everyone, and welcome to the East European Art and Jewels Show. This evening you'll have the opportunity to see rare artifacts and jewels from a part of the world which is often forgotten. If you follow me I'll give you a guided tour of the show." He moved to the first room and the guests followed him.
"Professor Morescu, I'm Nancy Wilson the photographer, and I'll be taking pictures of the show for a newspaper," said a young woman of about thirty with short blonde hair and glasses. "I hope you don't mind."
"You're welcome to do so, Miss Wilson; we want to advertise the show as much as possible," said Morescu. "The first part is called 'Art and Weapons' because as you can see there are old paintings, sculptures, artifacts, maps and all kinds of medieval weapons that were used during the many wars of the 15th and 16th centuries. This painting of Vlad Tepes is of great historical value and importance. He was a famous prince and warrior of Wallachia, and also a loving husband. Here you can admire his family tree." He stopped for a moment and admired the painting with tears in his eyes, and everyone was quite surprised.
"I thought Vlad Tepes was some kind of cruel prince and a vampire…," whispered Bill.
"I know… shhh, Morescu could hear us," whispered Nick.
"Now let's move to the second room and the next part of the show, 'Transylvania, Land of Vampires'. Here you can see historical maps of the area and read about the vampires of the past."
A young woman interrupted Morescu and said, "Vampires are just a legend, a folktale, aren't they?"
"A legend? A folktale?" asked Morescu in a low voice. "Please remember, madam, that legends and folktales have elements of truth in them."
"You mean vampires… existed or exist today?" asked the young woman, whose face had become as pale as Morescu's.
"There are many unsolved mysteries in the world, and vampires are one of them. Now let's move on."
The guests followed him but felt rather uneasy.
"In the center of this room you can see a very old oak coffin from the late fifteenth century. It belonged to a vampire who was beheaded and inside there is still some earth from Transylvania. Vampires need to sleep in their native earth in order to keep their powers. We ask visitors not to open the coffin and not to touch the earth."
"Who would want to open that coffin?" whispered a man to his wife.
"Not me!" she whispered.
"Here we have an original wooden stake that was used in the sixteenth century to kill vampires," said Morescu pointing to the stake. "As you can see it has a sharp point that was driven into the vampire's heart. This is a painting of Countess Elizabeth Bathory, a suspected vampire of the 1600s. The paintings and photographs on the wall show you the different kinds of bats, wolves and other wild animals that live in Transylvania. And here is an early 1900s copy of Bram Stoker's novel Dracula translated into Romanian."
"The show is interesting but it's kind of… disturbing," whispered Nick to Bill.
"Now please follow me to the third part of the show, 'East European Jewels', where you will see a priceless object: the Vampire's Tear. It is a loan from an East European museum." Morescu's voice shook as he mentioned the name of the 66.6 - carat diamond. "It used to belong to Vlad Tepes' wife Kriza in the 15th century; she wore it around her beautiful neck during important occasions. After her tragic death in 1462, Vlad cried rivers of tears because he loved her very much, and that is why the diamond is called the Vampire's Tear. Nowhere in the world is there such a perfect diamond, shaped like a tear - notice its pale pink color."
The precious diamond sat in a small wooden box lined with white silk on top of a small glass table in the middle of the third room. No one could get too close to it because there was a brass chain all around it. It was very beautiful and impressive.
A short, bald man of about forty who was elegantly dressed said, "All my life I've wanted to see this splendid jewel."
"Ah, it's you, Mr Simms," said Morescu. "Ladies and gentlemen, let me introduce you to Samuel Simms, New York's most important jeweler: he has a luxury store on Fifth Avenue." Samuel Simms smiled nervously at the guests and continued staring at the Vampire's Tear.
Then he suddenly said, "But it's not in a glass case - it's not protected. Someone could steal it!"
"Steal it? Oh no," said Morescu very seriously, "the museum has a modern infrared alarm and video cam system that operates twenty - four hours a day. It's impossible to steal it. Besides, the beauty of the diamond can't be fully admired under a glass case."
"Oh, I understand," said Simms, rather confused.
"Of course our collection has other precious jewels from Eastern Europe: earrings, bracelets, necklaces with diamonds, rubies, emeralds, sapphires and white and black pearls, as you can see." Morescu continued talking about the show for a while and then the guests were free to walk around, talk, drink and eat until the reception was over.
When the last guests had left the show an old man and an old woman wearing long dark grey jackets and black trousers walked in and spoke to Professor Morescu. They were both short, thin, had little white hair and pale, wrinkled skin; they looked poor and hungry.
Professor Morescu seemed to know them because at first they spoke in a foreign language. Then as Bill and Nick walked towards them they started speaking English.
"Bill, Nick," said Morescu, "I want you to meet Victor and his wife, Daniza. They are the cleaners who will come in the evening when the museum closes. They are new to New York and speak little English."
"Good evening," said Victor, with a strong, deep voice. His wife just nodded her head and looked at her black shoes. On the fourth finger of her left hand she wore a strange gold ring shaped like a serpent.
"Hello - glad to meet you," said Bill and Nick, trying to be friendly.
"Well, you boys can go home now," said Morescu. "Remember, tomorrow morning the show opens at ten, so be here on time."
"Alright, professor, good evening," said Bill.
"Good evening, professor," said Nick.
Once outside the museum Nick asked, "Did you get a chance to eat or drink something during the reception?"
"No, I'm starved," said Bill. "And everything looked so good, too."
"Let's hurry back home and attack the refrigerator!" said Nick, and they started running to the subway station to catch the train back to Chinatown.
مشارکت کنندگان در این صفحه
تا کنون فردی در بازسازی این صفحه مشارکت نداشته است.
🖊 شما نیز می‌توانید برای مشارکت در ترجمه‌ی این صفحه یا اصلاح متن انگلیسی، به این لینک مراجعه بفرمایید.