سرفصل های مهم
فصل 05
توضیح مختصر
زمان مطالعه

11 دقیقه

سطح

متوسط
دانلود اپلیکیشن «زیبوک»
این فصل را می‌توانید به بهترین شکل و با امکانات عالی در اپلیکیشن «زیبوک» بخوانید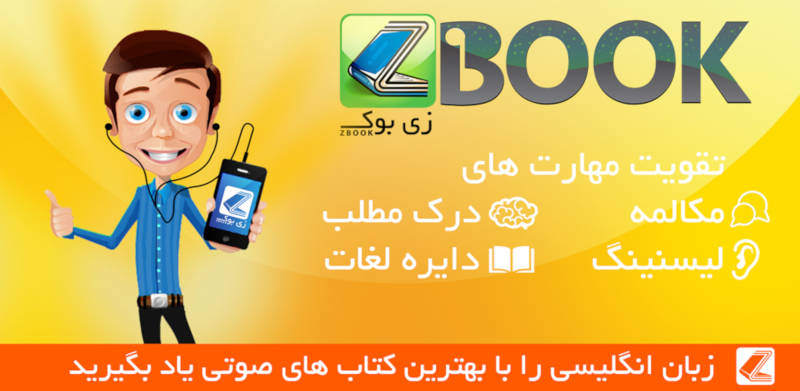 متن انگلیسی فصل
CHAPTER FIVE
Midnight of Central Park
The next day Bill and Nick got up early. On their way to work they saw the newspaper headline:
MYSTERIOUS MURDER AND THEFT AT MANHATTAN MUSEUM!
Everyone on the subway was reading about it and Bill and Nick felt excited because they planned to investigate it.
The museum opened on time and there were crowds of people waiting to buy tickets. Some of them were interested in the show but most were just curious about what had happened the day before. After the theft, Bill and Nick were twice as busy, watching all the visitors. Detective Ellis came by that afternoon to talk to Professor Morescu about the autopsy result, which Bill overheard: Phil died of a heart attack at about midnight - something or someone scared him to death. Detective Ellis said he watched the video tape twice but did not see anything unusual on it.
"You know, professor," said Detective Ellis, "the video cam moves back and forth all the time so it could miss something. At first I saw Phil standing by the door and he seemed fine. A little while later I saw his body on the floor and the diamond was missing. What did he see that scared him so badly?"
"I don't know, Detective Ellis," said Morescu, avoiding the detective's eyes.
"How long have you known Samuel Simms, the jeweler?" asked Ellis.
"Many years," said Morescu. "He comes from an important New York family and has made several generous donations to the university. Will you ever find the Vampire's Tear, Detective?"
"Whoever stole the diamond is going to have a hard time selling it here in the United States and Europe. I've advised Interpol about it," said Ellis.
That afternoon Michelle came to visit the show for the first time. Bill and Nick were surprised to see her.
"Hi, guys!" she said. "I thought a little East European culture would be interesting on this hot afternoon. And guess what? I just bought three tickets to tonight's concert at Madison Square Garden."
"You mean the 'Rock Revolution' concert?" asked Nick, excitedly. "You found tickets? Nearly impossible!"
"Exactly right!" said Michelle, her blue eyes shining proudly. "Now I'm going to take a look at the show and then I'm going home to get ready for the concert. I want to wear my new black jeans and a super rock T - shirt I just bought. We have to get there early. I'll meet you and Bill after work outside the museum."
"Great!" said Nick. "Oh, no, Morescu is looking at us - I can't talk - bye!"
Michelle enjoyed looking at the show and carefully examined the museum; she was looking for clues to the case they wanted to solve. As she approached the old oak coffin she felt nervous and her face was hot. She stopped and looked at it for a while, but did not want to go near it. Other visitors looked at it from a distance and moved on. But she stood there and stared at it. Then she suddenly felt her feet moving towards it. When she was standing next to it she felt something under her shoes - it was a bit of earth on the floor next to the coffin. She remembered what Bill and Nick had told her about the contents of the coffin and she suddenly felt cold, very cold. She moved backwards and left the room and the museum in a hurry.
The three friends met in front of the museum at closing time and Michelle immediately told them about the earth on the floor next to the coffin.
"There was very little earth, but it was there - I could feel it under my shoes," she said nervously.
"But what does that mean?" asked Bill. "Did someone open it and touch the earth?"
"Who wants to open a coffin - a vampire's coffin? No one!" said Nick. 'It's a mystery like the rest of this case."
On their way to the deli for a sandwich before the rock concert they walked through Central Park and talked about the exact time of Phil's death and the video tape.
"I'm amazed that the video tape showed nothing," said Michelle. "However, the fact that Phil died around midnight makes me suspect the two cleaners - they're involved, I feel it."
"But then why doesn't the video show anything?" asked Bill. "Remember, the video cam moves around - it can miss things." insisted Michelle.
"Yes, but Phil wasn't killed, he died of heart failure," said Bill. "What could Victor and Daniza have done to scare Phil so badly? And what would they do with the diamond? Did you see the clothes they wear? Those two old people are harmless. Come on, Michelle, your imagination is going wild."
"Well, Victor and Daniza could sell the diamond to Simms - or maybe Simms paid them to steal it!" exclaimed Michelle. "Remember, Simms has plenty of very rich clients who would love to wear the Vampire's Tear. All he has to do is wait a while until people have forgotten about the theft and then he can sell it. We have to find out more about the cleaners."
"Your sister isn't wrong, Bill," said Nick. "Remember, the alarm didn't ring, so someone probably let the thief or thieves in. When poor Phil saw what was happening he tried to stop them but he saw something or someone that was so scary that his heart stopped and he died. Now this is what I don't understand! What could have possibly scared him like that?"
"I agree," said Michelle. "I've got a plan. Let's wait a few days so that the cleaners won't get suspicious. What about next Wednesday night when the museum is open until late? We can wait until they leave the museum at about midnight and follow them home. You said they live near Central Park - that's not far from the museum. We can find out where they live, and since I'm free all day long, I can keep an eye on them and their house during the daytime and see what they do and who they meet."
"Sounds like a good idea," said Nick, who was excited about this new adventure. "What do you think, Bill?"
"The subway runs all night, so we can do it," said Bill. "I'm glad mom and dad don't know about our plan. I don't think they would approve."
"Let's go to 'Rock Revolution', it's getting late," said Michelle. "There are three bands playing tonight - it'll be a cool concert!" Wednesday finally arrived and Michelle spent the day helping Marian and Kevin in the grocery store because their usual clerk was ill. At first she had trouble remembering where everything was, but after a while she did a good job. The only clients she couldn't help were the ones who spoke Chinese! After dinner she took the subway to the museum and waited for closing time. When she met Bill and Nick, they were hot, hungry and tired.
"Hi, Michelle!" said Bill and Nick.
"Why don't we go for ice - cream at Baskin - Robbins?" said Bill. "It's only two blocks away."
"There's a super ice - cream parlor just half a block from the museum," said Michelle, pointing down the street. "We can have ice - cream and wait until the cleaners finish at about midnight."
"Let's go for it," said Bill. "Ahh - a cold, creamy cone!"
"Approved!" said Nick, laughing.
They walked into to The Iceberg Parlor and looked at the big, colorful sign on the wall that said:
Our Sizes: Like It, Love It, Cotta Have It 100 flavors!
"One hundred flavors!" said Nick.
"That's right," said one of the clerks smiling.
"I'll have the biggest: chocolate and macadamia nut, please," said Nick.
"That's the Gotta Have It." said the clerk.
"Me too, same flavors," said Bill.
"I'll have a Like It, white chocolate and cherry cream, please," said Michelle. Then she looked at the boys and said, "My new black jeans have to fit me!"
Bill kept an eye on his watch and just before midnight he saw Victor and Daniza quickly walking by. They were wearing the same clothes as they always wore.
The three friends got up from their table and quietly followed them at a distance. The old couple did not notice that someone was following them. Suddenly the two cleaners crossed the street and entered Central Park at East 65th Street. The three friends followed them into the park.
"I didn't know the park was still open," whispered Michelle.
"It closes at one in the morning," whispered Nick. "They're probably crossing it to get home; you said they live near the park, didn't you?"
"Yeah," said Michelle.
Suddenly they saw a dark figure coming along a path. It was Professor Morescu, who, although it was a hot night, was wearing a long black overcoat. He immediately saw Bill and Nick and seemed embarrassed.
"Good evening, Professor Morescu," said Nick trying to be calm.
"What are you doing in the park at this time?" he said, nervously. "It's past midnight. You young people should be home and in bed."
"Good evening, Professor," said Bill. "It's a hot night and… uh, we wanted to take a walk in the park."
"You shouldn't be out at this time," he said coldly. "Well, good night." He quickly walked away.
By this time Victor and Daniza had disappeared into the park and it was impossible to find them.
"Why did we have to meet Professor Morescu?" said Nick. "We lost our chance to follow Victor and Daniza."
"I'm really angry," said Michelle. "He ruined our plan. But did you notice one thing?"
"No, what?" said Bill.
"Maybe it was the dim light, but his lips looked… red," said Michelle.
"Really?" said Nick. "Probably the light. I don't think he wears lipstick!"
The three friends laughed.
"Hey, guys," said Bill. "Let's catch the subway and go home - we have to get up early tomorrow morning."
When they were on the train Michelle thought, "I wonder what he was doing in Central Park at that time, wearing that long black overcoat on such a hot night?"
مشارکت کنندگان در این صفحه
تا کنون فردی در بازسازی این صفحه مشارکت نداشته است.
🖊 شما نیز می‌توانید برای مشارکت در ترجمه‌ی این صفحه یا اصلاح متن انگلیسی، به این لینک مراجعه بفرمایید.