سرفصل های مهم
فصل 04
توضیح مختصر
زمان مطالعه

13 دقیقه

سطح

متوسط
دانلود اپلیکیشن «زیبوک»
این فصل را می‌توانید به بهترین شکل و با امکانات عالی در اپلیکیشن «زیبوک» بخوانید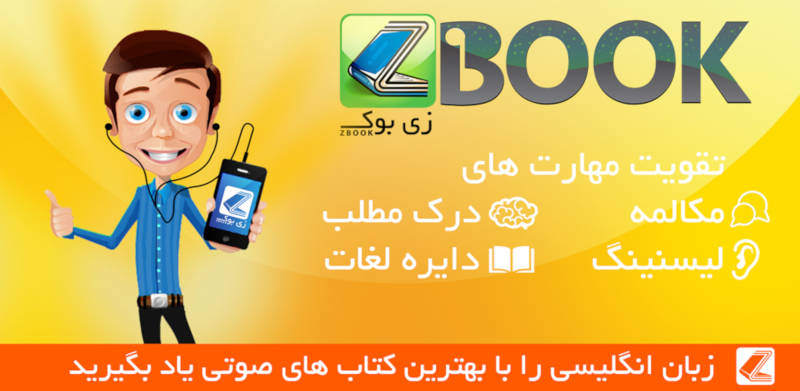 متن انگلیسی فصل
CHAPTER FOUR
It's Gone!
The next two weeks were busy ones for Bill and Nick, and Michelle was having a great time visiting New York City.
One Sunday she and Marian had coffee and donuts at Dunkin' Donuts, America's biggest coffee and donuts chain. Then they took the ferry boat to Liberty Island to see the Statue of Liberty. From the ferry boat they enjoyed a wonderful view of the New York skyline. Another day she visited Wall Street and the financial center. Then she spent one entire day inside Macy's, the world's biggest department store, and walked out with three huge shopping bags - she loved every minute of it.
Professor Morescu's show was a success and he was extremely pleased. Crowds of people visited the museum and Bill and Nick had plenty to do. They made friends with the two security guards, Phil and Max, who took turns working day and night. Phil was a tall man of about fifty who always laughed and told jokes. Bill and Nick liked him a lot. Max was a Hispano - American of about forty who often brought his wife's homemade cookies for the others to eat.
The newspapers wrote excellent articles about the show and a local television station filmed parts of it. A museum in California invited Professor Morescu to take his show there. Samuel Simms became a regular visitor because he wanted to admire the Vampire's Tear, and he often brought friends and clients with him.
Then suddenly something unexpected happened. One Friday morning when the daytime security guard Max opened the museum door, as he always did at half past nine, there was a terrible, loud cry.
"Oh, no!"
Bill and Nick were coming up the stairs when they heard the cry and started running to see what was happening.
"Come over here, fast!" cried Max, "I'm in the third room."
Bill and Nick ran to Max, who was kneeling next to the other security guard, Phil.
"He… he's dead!" cried Max, his voice breaking. "One of my best friends… oh, Phil!"
"What!" cried Bill, staring at Phil's body lying on the floor. He felt cold and his legs were weak.
"Are you sure, Max?" asked Nick nervously, as his heart beat wildly.
"He's cold and his face is so white," said Max, his voice shaking. "We have to call the police."
He took out his cell phone and called 911.
"Let's close the museum door and put up a sign - people are going to start coming soon," said Nick.
"Nick! Max! The… the Vampire's Tear… it's gone!" cried Bill, staring at the empty wooden box.
"No! Someone stole it …and killed Phil," said Max, his dark eyes filled with anger. "We've got to call the Professor."
Everything happened so quickly - like in a terrible nightmare - someone had killed Phil and stolen the precious Vampire's Tear. Professor Morescu was extremely upset when he heard of the murder and the theft of the diamond; he could barely speak when he got to the museum.
By mid - morning four New York policemen and a detective were already investigating the scene of the horrible crime.
A tall African - American in a dark blue suit walked in and said, "Professor, my name is Detective Bradley Ellis, I'll be working on this case along with the New York City Police. My men will spend the morning looking for fingerprints and other clues that could help us with this case. I need to ask you and the others a few questions. Are you alright, sir?"
"Ah… yes, thank you," said Morescu, who was paler than usual.
"Please have a seat," said Detective Ellis. "Does the third floor of the museum have an alarm system?"
"Of course it does, and a very modern one too," said Morescu. "It's an infrared alarm connected to a video cam system."
"Hmm, the museum alarm never went off. I'll have to take a look at the video tape," said Detective Ellis. "My men checked the windows and the doors - no one forced them. There are two tiny round windows near the high ceiling, typical decorations of early 19th - century architecture. I can't understand how the thief got in, killed the security guard, stole the diamond and got out with such a modern alarm system." He paused for a moment and looked at Morescu. "And the strange thing about the murder is that we don't even know how he was killed."
"What do you mean?" asked Morescu, who was disturbed by this fact.
"There are no signs of violence on his body," said Detective Ellis. "We'll know more after the autopsy. Who else was here after closing time?"
"The cleaners - Victor and Daniza - and of course the security guard. The cleaners aren't here now; they come in the evening when the museum is closed."
"What time do they get here and what time do they leave?" asked Detective Ellis.
"There is one security guard during the day and one at night. The cleaners get here about nine in the evening and leave before midnight," said Morescu, "except for Wednesdays when the museum is open until 10 pm.
"Do you know the cleaners?" said Ellis.
"Yes, they're very good, simple people; they come from my hometown in Eastern Europe," said Morescu. "I trust them completely. They live near Central Park, at the home of a cousin who works in New York."
"I'll have to talk to them too," said Ellis. "I need their address and phone number. And I'd like a list of all the guests at the reception on the opening night." He then talked to Max, Bill and Nick who told him what they had seen that morning.
In the early afternoon Detective Ellis and his men finished their work and were ready to leave.
"Keep the museum closed for today; my men are coming back later to check a few things," said Ellis.
"This is terrible," said Morescu nervously. "When can the museum open? This is an important show; it's advertised everywhere! And it won't be the same without the Vampire's Tear."
"You can open tomorrow morning, but I'll need to talk to you again," said Detective Ellis, who gave his calling card to everyone. "Here's my card. Call me if you have any information or if you need me."
Professor Morescu sat in a chair and stared at the painting of Vlad Tepes, whispering some strange foreign words to himself. Then he looked at Bill, Nick and Max and said, "Max, you and the boys can go now. We'll reopen tomorrow morning." He put his thin hands in his long grey hair and continued staring at the painting.
Bill and Nick slowly walked out of the building - it was a hot summer day in Manhattan. They were both very upset about what had just happened.
"Poor Phil - I can't believe he's… dead," said Nick sadly. "He was such a nice guy, always ready to joke and laugh about things."
"And we don't even know how he died," said Bill. "Detective Ellis said there were no signs of violence on his body."
"He said we'll know more after the autopsy," said Nick quietly. "Well, let's go home and tell everybody what happened."
That evening Nick, Bill, Michelle and Marian and Kevin Chan sat around the big dinner table. At first they were shocked and silent, but then they couldn't stop talking about the awful event.
"Have you called your parents and told them yet?" asked Kevin.
"Gee, I forgot," said Bill. "I'll call them after dinner."
When it was time to clean up, Michelle said, "Bill, Nick and I can do the dishes tonight. Dinner was great, thanks!" The three friends went to the kitchen while Marian and Kevin turned on the TV in the living room to hear the latest news about the murder and theft at the museum.
"Guess what?" said Michelle, who was putting the dinner plates into the sink.
"What?" asked Bill and Nick.
"I think we have a case to solve!" she said.
"Oh, no!" cried Bill and Nick. "Not again!"
"Michelle," said Bill, "you don't know what you're saying. This is not Montego Bay or Coyote Canyon - this is New York City! And we're not detectives! Nick and I are busy working all day."
"Yeah, but I don't work - I'm free!" said Michelle. "Come on, let's talk about it, at least."
"She's right, Bill," said Nick, turning on the hot water and putting detergent into the sink. "We can talk about it - after all, we already have experience solving cases."
"Experience!" Bill laughed. "This case is different, we don't even know the people involved. In Montego Bay we knew Mr O'Nell and in Coyote Canyon we knew Pam and her uncle, but here…"
"Well, we knew poor Phil - he was a friend," said Nick. "We worked together and he was a great guy. And besides, this is a weird case - it's a challenge. Something about Professor Morescu is strange; it's hard to put it into words. It's a feeling I get when I'm around him. And the cleaners, Victor and Daniza, remind me of people out of the past."
"You're right, Nick, Phil was a friend," said Bill sadly. "And there is something weird about the professor, the cleaners and the whole show. Maybe it's because of the… vampires and that old coffin with the earth inside."
"Vampires? Coffin? Tell me more," said Michelle excitedly. As Bill and Nick washed the dishes and Michelle dried them, they talked about the reception, the show, the exhibits, Professor Morescu and Victor and Daniza. Bill mentioned Samuel Simms, the jeweler who was very interested in the diamond and had asked about the alarm system.
"Samuel Simms?" said Michelle surprised. "I saw his luxury shop on Fifth Avenue the other day; he has the kind of clients who would love a diamond like the Vampire's Tear."
"Are you saying that Simms stole it?" said Nick surprised.
"No, I'm not saying that," said Michelle, "but he's a jeweler and jewelers like Simms deal with expensive jewels. Do you know what statistics say?"
"Please don't tell us - we already know: most jewel thefts are committed by experts in the field like jewelers," said Bill, looking at his sister and grinning.
"It's a mystery how the thief or thieves entered the museum in the first place," said Nick. "Remember, the burglar alarm did not ring and Detective Ellis is checking the video tape. Maybe Victor and Daniza let them in! They're the only ones who were there that night, except for Phil. Detective Ellis said he wanted to talk to them; but the cleaners are only there until around midnight, then they leave. We don't know what time Phil was killed - the police will know only after the autopsy."
"We need to find out the time Phil was killed," said Michelle, as she put the last plates into the cupboard. "That's an important clue."
"We can ask Professor Morescu tomorrow," said Nick. "Hopefully he'll tell us."
Suddenly Bill looked at his watch and said, "Gosh, it's late and we haven't called mom and dad yet." He quickly took his cell phone and started calling - he had a lot to tell them.
مشارکت کنندگان در این صفحه
تا کنون فردی در بازسازی این صفحه مشارکت نداشته است.
🖊 شما نیز می‌توانید برای مشارکت در ترجمه‌ی این صفحه یا اصلاح متن انگلیسی، به این لینک مراجعه بفرمایید.