سرفصل های مهم
فصل 07
توضیح مختصر
زمان مطالعه

14 دقیقه

سطح

خیلی سخت
دانلود اپلیکیشن «زیبوک»
این فصل را می‌توانید به بهترین شکل و با امکانات عالی در اپلیکیشن «زیبوک» بخوانید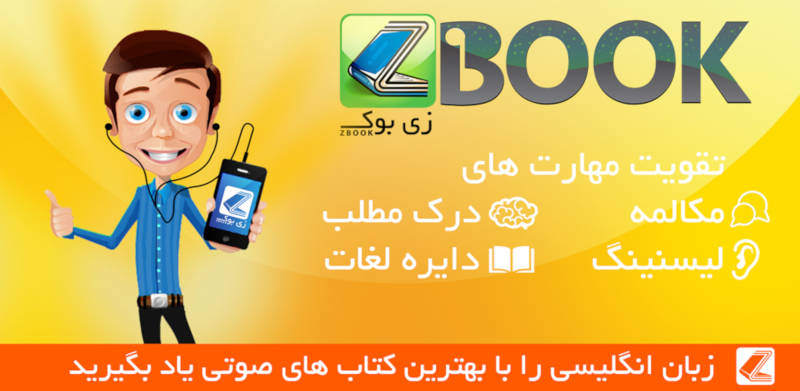 متن انگلیسی فصل
CHAPTER SEVEN
A Cloud of Dust
On the last day of the show there were more visitors than usual. 'Transylvania, Land of Vampires' was the exhibit that attracted the greatest number of people. After the vampire scare in the city people wanted to learn more about vampires and their history. Visitors were particularly interested in the old oak coffin from the fifteenth century - they stared at it silently and uneasily, but no one went close to it.
That morning, before the show opened, Bill and Nick were able to explain their plan to Max, who said it was a brilliant idea.
"It's our last chance to find out who Victor and Daniza really are," said Bill.
"I wish you guys the best of luck, because Detective Ellis hasn't been able to solve this case yet," said Max. "It's a tough one because there are so many elements involved." He looked at his watch and said, "It's almost ten; time to open the doors for the last time. Listen, you guys can hide in my office at the entrance hall when we close; and then you're free to move around. I'll help in any way I can."
"OK, great - thanks, Max," said Nick.
Michelle, who could hardly wait for the closing of the show, decided to spend the day in Greenwich Village, the unique neighborhood in the city's West Side that has always attracted writers, poets and artists like Mark Twain, Edgar Allan Poe and famous writers of the 1920s. She stood in amazement in front of the Jefferson Market Courthouse, built in 1877 and considered one of America's most beautiful buildings, which is today a branch of the New York City Public Library. In Washington Square she watched street performers and visited some of the colorful shops and art galleries. She loved walking down the narrow streets and looking at the charming houses.
The show closed punctually at ten o'clock in the evening, and once everyone had left, including Professor Morescu, Bill and Nick went into Max's office and waited quietly for the cleaners to come. Nothing happened for over an hour. Then Victor and Daniza arrived. Max let them in and they took off their dark grey jackets and disappeared into the bathrooms with their cleaning equipment.
Bill and Nick remained in Max's office, which had a glass partition that looked like a mirror from the outside. In that way visitors thought it was a mirror, but whoever was inside the office could see what was happening outside. Bill heard the door of the bathroom open and he and Nick got up and stood in front of the glass partition, while Max sat behind his desk.
Victor and Daniza walked into the 'Transylvania, Land of Vampires' room and walked towards the old oak coffin. They looked at each other for a moment and then carefully moved the lid of the coffin to one side and created a small opening. Then Victor put his hand into the coffin and took a handful of the dark earth. He looked at Daniza with a strange smile on his pale lips and they both smelled the earth a few times. Then Victor lifted his hand into the air and threw the earth over himself and Daniza. The dark earth formed a strange cloud of dust that hung in the air. Bill, Nick and Max stared at the bizarre scene from behind the partition.
"What's Victor doing?" whispered Nick anxiously.
"The guy's crazy!" whispered Bill.
"Do you guys have a camera?" whispered Max excitedly.
"No, but my cell phone can take pictures," said Nick. "I've got it in my hand."
Suddenly Victor and Daniza were no longer standing by the coffin - they had disappeared. In their place there were two black bats who started flying around the room. They flew to the entrance hall but Bill, Nick and Max couldn't see them, so they slowly opened the office door and walked towards the entrance hall and hid behind the two big billboards that advertised the show. From that position they had a perfect view of the entrance hall and the huge chandelier that hung there. The bats continued flying around the huge chandelier, which had hundreds of beautiful tear - shaped crystal ornaments on it. Nick immediately took a picture of them with his cell phone.
Then one of the bats got close to one of the crystal ornaments on the chandelier and removed it from its place with its sharp teeth. The bat flew around the chandelier several times with the ornament in his teeth. Nick quickly took another picture and the three of them noticed that the crystal ornament had a light pink color. It wasn't a crystal ornament at all - it was the Vampire's Tear. The two bats flew towards the high ceiling and out of one of the small windows whose glass was missing. Neither the bats nor the Vampire's Tear were ever seen again.
Bill, Nick and Max were astonished. It took them a while to get over the shock, but they were finally able to speak.
"Did you see… what I saw?" cried Bill excitedly.
"I sure did and I have two good pictures to prove it to Detective Ellis!" said Nick proudly.
Max ran to his office and phoned Detective Ellis and Professor Morescu. Michelle, who had been anxiously waiting at The Iceberg parlor, saw Detective Ellis arrive in a police car with two policemen and followed him to the third floor of the museum.
Detective Ellis rushed in and Michelle followed him.
"Who are you?" he asked looking at the teenage girl.
"Hi! I'm Michelle Martin; I'm Bill's sister. I…"
"Never mind!" said Detective Ellis impatiently, looking at Bill and Nick. "Max gave me a very confused version of what happened here tonight, and I'm not sure I've understood the whole story - because it sounds incredible!"
At that moment Professor Morescu walked in and joined the others in the entrance hall.
Nick and Bill told Detective Ellis and Professor Morescu exactly what they had seen and showed them the two pictures taken with the cell phone. They stared at the pictures in silence; Detective Ellis was completely astonished, but Professor Morescu seemed to understand what had happened. He did not say a word, but he had a strange look in his dark eyes. He knew something that he could not tell.
"This is… science fiction!" Detective Ellis exclaimed nervously. "If I didn't have three witnesses and these two pictures, I wouldn't believe this story - it's shocking. This means vampires… exist!" He looked at the giant chandelier and saw that one crystal drop was missing; then he looked at the window high in the ceiling.
"Incredible… the Vampire's Tear was in the museum all the time, and no one knew it," said Detective Ellis, shaking his head. "Phil probably saw the two vampires turn into bats and he was so shocked that he died of heart failure."
"That's why I felt the earth on the floor when I came to the show right after the theft," said Michelle. "They used the earth inside the coffin to change their shape."
"Exactly!" said Ellis. "Then the bats took the diamond, flew to the chandelier and hid it there where no one noticed it because it was just one of many crystal drops - although it had a light pink color." They stared at the giant chandelier with its hundreds of crystal drops.
"But what I can't understand is why they hid the diamond in the chandelier and waited until the last day of the show to take it out of the museum. And, besides, what in the world are two vampires going to do with the diamond? I've been doing this job for almost twenty years and this is the first case I don't understand!"
Suddenly Professor Morescu broke the silence and spoke with a low voice, "The Vampire's Tear has returned to its rightful owners: Vlad Dracula and his wife Kriza."
Everyone turned to look at Professor Morescu in amazement. "What do you mean by 'rightful owners'?" asked Detective Ellis with a half smile.
"The Vampire's Tear belonged to Vlad's wife; a gift from her loving husband. She died during the attack on Poienari Castle on the night of July 24, 1462 - a night of the full moon. Victor and Daniza came from Transylvania and were none other than Vlad Dracula and Kriza!" said Professor Morescu with a smile of satisfaction.
"What!" everyone exclaimed.
"Ah, you know nothing of the dark world of the living dead, vampires can disguise themselves and take many shapes."
There was a terrible silence and Michelle, Bill and Nick felt cold and uncomfortable.
"Wait a minute," cried Ellis nervously, "did you know about Victor and Daniza's identity all this time?"
"Yes, I did," said Morescu proudly. "I was born in Sighisoara in Transylvania, the same town where Vlad was born many centuries before. The people of the town have always been loyal to him. He was a prince and a hero of his country. In the past the vampire spirit of Vlad gave me precious information for my research and books, making them best - sellers all over the country. This show was a success thanks to him. I promised to give him back the Vampire's Tear on July 24, the day when Kriza died."
"That's the day when the diamond disappeared and when Phil died," said Ellis, who could hardly believe what he was hearing. "But why did they hide the diamond in the chandelier? Why didn't they disappear with the diamond on the night of July 24?"
"You know nothing about the vampires, Detective Ellis," said Morescu with an evil laugh. "They had to wait for a night of the full moon before returning to Transylvania."
Ellis was annoyed and nervous; he raised his voice. "I don't know anything about vampires, Professor, but you don't know anything about American law. Those two… vampires are responsible for theft and for the death of Phil, and probably of the murder of two unlucky New Yorkers - and you are a silent accomplice. American law is very tough with silent accomplices. You're coming with me to the Police Station for questioning."
Ellis turned to the two policemen and said, "Sergeant Johnson, Sergeant Mendoza, take him away - and be careful, he could be a vampire too!"
Professor Morescu had a cold half - smile on his pale, thin lips and said, "I kept my promise to Vlad and that's all that matters to me. Good evening to all." He left the museum with the two policemen.
Then Detective Ellis turned to Michelle, Bill, Nick and Max and said, "I think we've lost the Vampire's Tear forever. I've never believed in the occult and in evil. To me vampires and ghosts were part of an imaginary world. But now… this case has taught me many things - frightening things!"
"I believe in ghosts," said Michelle, who briefly told Ellis of her experiences at Montego Bay when she, Bill and Nick solved a mystery thanks to a ghost in a picture.
"I didn't know you were such good detectives," said Ellis. "It took a lot of courage to do what you did tonight. I couldn't have solved this case without you. Thank you! I need your cell phone, Nick, to show the Chief of Police the pictures. You can come and pick it up tomorrow afternoon at the Police Station at Central Park."
As Michelle, Bill, Nick and Max were leaving the museum that night Michelle turned around and took a last look at the beautiful 19th - century building and then observed the night sky.
"What are you looking at?" asked Nick.
"Oh, nothing. Just checking for bats!"
مشارکت کنندگان در این صفحه
تا کنون فردی در بازسازی این صفحه مشارکت نداشته است.
🖊 شما نیز می‌توانید برای مشارکت در ترجمه‌ی این صفحه یا اصلاح متن انگلیسی، به این لینک مراجعه بفرمایید.