سرفصل های مهم
فصل 01
توضیح مختصر
زمان مطالعه

12 دقیقه

سطح

ساده
دانلود اپلیکیشن «زیبوک»
این فصل را می‌توانید به بهترین شکل و با امکانات عالی در اپلیکیشن «زیبوک» بخوانید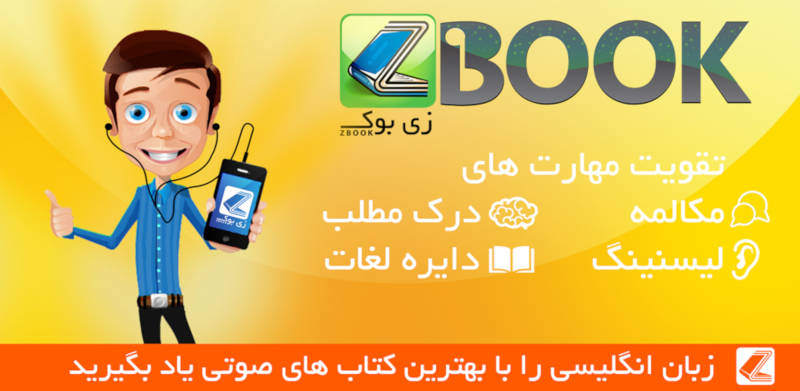 متن انگلیسی فصل
CHAPTER ONE
Poor Catherine
In the first half of the nineteenth century there lived in New York a very successful doctor. His success was for two reasons. He was, without doubt, a good doctor, intelligent and honest, but he also knew how to please his patients. He gave long, careful explanations about the illness, and always gave them some medicine to take. Indeed, his patients were fond of saying that they had the best doctor in the country.
By the time he was fifty, Doctor Austin Sloper was quite a famous person in New York. His conversation was clever and amusing, and no fashionable party in the city was complete without him.
He was also lucky. In 1820, at the age of twenty-seven, he had married, for love, a very charming girl, who had a fortune of ten thousand dollars a year. For about five years Doctor Sloper was a very happy husband; he continued to work as a doctor and each year became more experienced and more successful.
Some of the experience, however, was very unwelcome. His first child, a little boy of great promise, died at three years of age. Neither the mother's love nor the father's medicine could save him. Two years later Mrs Sloper had a second child, a little girl. This disappointed the Doctor, who had wished for another son to take the place of the first, but there was worse news to come. A week after the child was born, the young mother fell ill, and before another week had passed, she was dead.
For a man whose profession was to keep people alive, Austin Sloper had certainly done badly in his own family, but the only person who blamed Doctor Sloper was Doctor Sloper himself. He felt that he had failed, and he carried this private blame for the rest of his life.
He still had his little girl, whom he named Catherine after her poor mother. She grew up a strong and healthy child, and her father knew that he would not lose her.
When the child was about ten years old, the Doctor invited his sister, Mrs Lavinia Penniman, to stay with him. He had two sisters and both of them had married early in life. The younger one, Mrs Almond, was the wife of a rich man and the mother of a large family. Elizabeth Almond was a comfortable, reasonable woman and Doctor Sloper preferred her to his sister Lavinia. However, Lavinia's husband had died at the age of thirty-three, leaving his wife without children or fortune, and so Doctor Sloper invited his sister to stay while she looked for rooms to rent. No one really knew if Mrs Penniman ever looked for rooms, but it is certain that she never found them.
After six months the Doctor accepted the fact that his sister was never going to leave. Mrs Penniman told everyone except her brother that she was Catherine's teacher. Doctor Sloper guessed that this was her explanation, and he found the idea laughable since he did not think his sister was very intelligent. In fact, he did not have a good opinion of women at all. The only woman he had ever admired had been his wife.
He was always extremely polite to Lavinia, but he had no interest in her opinions or conversation. He only spoke to her to inform her of his wishes for Catherine.
Once, when the girl was about twelve years old, he said to his sister, 'Try to make a clever woman out of her, Lavinia. I should like her to be a clever woman.'
Mrs Penniman looked at him. 'My dear Austin,' she said, 'do you think it is better to be clever than to be good?'
'Good for what?' asked the Doctor. 'You are good for nothing unless you are clever. Of course I wish Catherine to be good, but it will not make her a better person to be a fool.'
Mrs Penniman was a tall, thin, fair woman. She was romantic, and her brother knew that she loved little secrets and mysteries.
'When Catherine is about seventeen,' he said to himself, 'Lavinia will try and persuade her that some young man with a moustache is in love with her. It will be quite untrue. No young man, with or without a moustache, will ever be in love with Catherine.'
Catherine was strong and healthy, but she did not have any of her mother's beauty or her father's cleverness - in fact, there was very little that was interesting about her at all. She was large and well built, with brown hair, a round face, and small, quiet eyes. The more generous friends of Doctor Sloper noticed that she was well behaved and polite; others thought she was just dull. But Catherine was not someone people spent much time talking about.
She was extremely fond of her father and very much afraid of him. She wanted to please him more than anything in the world, but although Doctor Sloper was usually kind to Catherine, he was very disappointed in her. He wanted to be proud of his daughter, but there was nothing to be proud of in poor Catherine. She was not elegant or pretty or charming like her mother. And by the age of eighteen Mrs Penniman had still not made her a clever woman.
Over the years, however, Doctor Sloper got used to his disappointment. 'I expect nothing from her,' he said to himself. 'If she gives me a surprise, I will be happy. If she doesn't, I shall not lose anything.'
At this time it did not seem possible that Catherine would ever surprise anyone. She was always very quiet, saying so little in conversation that she seemed almost stupid. But she was silent because she was shy, uncomfortably, painfully shy. In fact, she was a very gentle, sensitive girl.
Slowly Catherine realized that she was changing from a girl into a young lady. She began wearing expensive clothes in very bright colours - rather too bright for Doctor Sloper. When she was twenty, she bought a red and gold evening dress, and did not seem to realize that it made her look ten years older. Doctor Sloper preferred simple, elegant things, and it annoyed him to think that his child was both ugly and badly dressed, though he kept this opinion private.
It must be added that Catherine was expected to become a very rich woman. She had already inherited some money from her mother, but the Doctor had been making twenty thousand dollars a year by his profession and saving half of it. One day, this growing fortune would pass to Catherine.
In 1835 Doctor Sloper moved his family to a more fashionable address. He built himself a handsome, modern house in Washington Square, which was just around the corner from Fifth Avenue. Across the road from the house, in the centre of the square, was a pretty garden, which was open to everyone though few people ever used it.
Mrs Almond lived further out of the city in a house that was almost in the country. She had nine children, and Catherine went with Mrs Penniman to see her cousins every week. The little Almonds were now growing up; the boys had been sent off to college or to work in offices, while the girls looked for suitable husbands.
When Mrs Almond gave a party for her younger daughter Marian, who had become engaged to a promising young man, Catherine, naturally, was invited. At this time she was twenty-one years old, and Mrs Almond's party was the beginning of something very important.
مشارکت کنندگان در این صفحه
تا کنون فردی در بازسازی این صفحه مشارکت نداشته است.
🖊 شما نیز می‌توانید برای مشارکت در ترجمه‌ی این صفحه یا اصلاح متن انگلیسی، به این لینک مراجعه بفرمایید.