سرفصل های مهم
فصل 07
توضیح مختصر
زمان مطالعه

16 دقیقه

سطح

ساده
دانلود اپلیکیشن «زیبوک»
این فصل را می‌توانید به بهترین شکل و با امکانات عالی در اپلیکیشن «زیبوک» بخوانید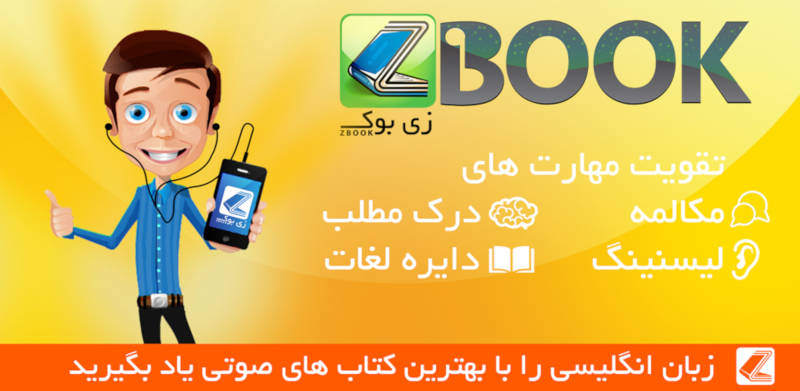 متن انگلیسی فصل
CHAPTER SEVEN
Catherine decides
The next day Doctor Sloper called Mrs Penniman into his study. 'I don't want Catherine, or you,' he said coldly, 'to see young Townsend again. And I expect you to obey me.'
'Do you wish to murder your child?' Mrs Penniman asked.
'No. I wish to make her live and be happy.'
'You will kill her: she had a terrible night.'
'She won't die of one bad night, nor of several.' It was true that Catherine had had a terrible, sleepless night. But, though her heart was breaking, she tried not to show her pain to the world. Mrs Penniman was very disappointed to see that there were no tears in her niece's eyes when she came down to breakfast.
That afternoon Catherine wrote to Morris, and the next day he came into the front parlour and stood before her. She thought that he looked more beautiful than ever.
'Why have you made me wait so long?' he asked. 'Every horn has seemed like years. Have you decided whether you will keep me or give me up?'
'Oh, Morris,' she cried, 'I never thought of giving you up!'
'What, then, were you waiting for?'
'I thought my father might - might look at it differently. But he - he looks at it still in the same way.'
'Then why have you sent for me?'
'Because I wanted to see you,' cried Catherine. Morris watched her for a moment. 'Will you marry me tomorrow?' he asked, suddenly.
'Tomorrow?'
'Next week, then - any time in the next month.'
'Isn't it better to wait?' said Catherine.
'To wait for what?'
She did not know for what, but she felt afraid. 'Until we have thought about it a little more.'
He shook his head sadly. 'I thought you had been thinking about it these three weeks. Do you want to go on doing that for five years? My poor girl,' he added, 'you are not faithful to me.'
Catherine blushed, and her eyes filled with tears. 'Oh, how can you say that?' she murmured.
'You must take me or leave me,' said Morris. 'You can't please your father and me. You must choose between us.'
'I have chosen you,' she said.
'Then marry me next week!'
She stood staring at him. 'Isn't there any other way?'
'None that I know of.' He turned away, walked to the window and stood looking out. 'You are very afraid of your father,' he said at last.
'I suppose I must be,' she said simply.
'Your fear of him seems greater than your love for me.'
'Oh, Morris,' she said, going to him.
After a while she told Morris what her father had said, 'if I marry without his consent, I shall not inherit any of his fortune. He told me to tell you that. He seemed to think -'
Morris blushed angrily. 'What did he seem to think?'
'That it would make a difference.'
'It will make a difference - in many things. But it will not change my love for you.'
'We shall not want the money,' said Catherine. 'You know that I have my own fortune.'
Morris was silent for a while. 'Do you think that he will be cruel to you for ever? That he will never change his mind about disinheriting you?'
'If I marry you, he will think I am not good.'
'Then he will never forgive you!' cried Morris. Catherine suddenly felt lonely and afraid.
'Oh, Morris,' she cried, putting her head on his shoulder, 'you must love me very much. I will marry you as soon as you want!'
'My dear good girl!' he cried, looking down at her. She had given him her promise, but he was not quite sure what he would do with it.
For about a week, life in Washington Square continued much as before, and Doctor Sloper waited to see what would happen. He told his sister Elizabeth that he had never expected Catherine to give him so much excitement.
'It is not very kind of you,' said Mrs Almond, 'to find amusement in your daughter's situation.'
'I will take her to Europe,' said the Doctor, 'to give her some new ideas.'
'She won't forget him in Europe.'
'He will forget her, then.'
Mrs Almond looked serious. 'Would you really like that?'
'Extremely,' said the Doctor.
Mrs Penniman, meanwhile, arranged another secret meeting with Morris Townsend outside a church. She had been a little alarmed by her brother's coldness towards her.
'I think you should wait for a while before you marry,' she told Morris. 'Wait until my brother is less angry.'
The young man was very annoyed. 'Last week you advised me to marry immediately!' he said. 'Catherine has already agreed to this, so what can I do?'
'Catherine loves you so much that you can do anything,' said Mrs Penniman. 'You can change your plans, this way or that way, and she will not be upset with you.'
Morris looked at her, but said nothing, and soon after that they parted.
Catherine, of course, knew nothing of her aunt's meeting with Morris, and she had not spoken to her father since the evening she went to see him in his study. At last, however, she told him that she had seen Morris Townsend again. 'I think we shall marry - before very long,' she said. The Doctor looked at her coldly from head to foot. 'Why do you tell me that? It is of no interest to me.'
Catherine turned away for a moment; there were tears in her eyes. 'Oh, father,' she cried, 'don't you care?'
'Not at all. Once you marry, it is the same to me when, or where, or why you do it.'
But the next day he spoke to her in a different way. 'Are you going to marry in the next four or five months?'
'I don't know, father,' said Catherine. 'It is not very easy for us to decide.'
'Wait, then, for six months, and meanwhile I will take you to Europe. I would very much like you to go.'
This sign of her father's interest in her gave Catherine great happiness. 'It would be delightful to go to Europe,' she said. But her happiness soon disappeared when she realized that she would not see Morris for several months.
Mrs Penniman was not invited, and she understood very well why the Doctor had made this plan. 'He thinks the journey will make you forget Morris,' she told her niece.
Catherine could not decide whether to obey her father's wishes or not. She wrote to Morris and asked him to meet her in the Square. They met the next day, and during a long walk she told him about her father's invitation.
'He thinks I will forget you,' said Catherine.
'Well, my dear, perhaps you will. There are so many exciting things to see in Europe.'
'Please don't say that,' Catherine answered, gently. 'I am not interested in seeing Europe.'
'You should go,' said Morris. 'It will please your father, and perhaps he will forgive you and change his mind about disinheriting you.'
'And not get married for so long?'
'We can marry when you come back,' said Morris. 'You can buy your wedding clothes in Paris.'
---
They were away, in fact, for a year and during the first six months the name of Morris Townsend was not mentioned. The Doctor found much to interest him in Europe, but although Catherine was always quiet and obedient, she was, her father thought, a very unintelligent companion.
One day, at the end of the summer, they were walking together in a lonely valley in the mountains. It was beginning to get dark and the air was cold and sharp.
Suddenly the Doctor stopped and looked at Catherine.
'Have you given him up?' he asked.
The question was unexpected, but Catherine did not hesitate. 'No, father,' she answered.
He looked at her for some moments without speaking.
'Does he write to you?' he asked.
'Yes, about twice a month.'
The Doctor looked up and down the mountain, and said in a low voice, 'I am very angry.'
'I am sorry,' Catherine murmured. She felt lonely and frightened in this wild place.
'One day he will leave you,' said the Doctor. 'Alone and hungry, in a place like this. That's what he will do.'
'That's not true, father, and you should not say it,' she cried. 'It's not right!'
He shook his head slowly. 'No, it's not right, because you won't believe it. But it is true.'
Doctor Sloper did not speak of Morris again until the night before they sailed to New York. 'What are you going to do when you get home?' he asked suddenly.
'Do you mean about Mr Townsend?'
'About Mr Townsend.'
'We shall probably marry.'
'So you will go off with him as soon as you arrive?'
Catherine did not like the way he said this. 'I cannot tell you until we arrive,' she said.
'If I am going to lose my only child, I would like to know before it happens.'
'Oh, father! You will not lose me,' said Catherine.
مشارکت کنندگان در این صفحه
تا کنون فردی در بازسازی این صفحه مشارکت نداشته است.
🖊 شما نیز می‌توانید برای مشارکت در ترجمه‌ی این صفحه یا اصلاح متن انگلیسی، به این لینک مراجعه بفرمایید.