سرفصل های مهم
فصل 08
توضیح مختصر
زمان مطالعه

26 دقیقه

سطح

ساده
دانلود اپلیکیشن «زیبوک»
این فصل را می‌توانید به بهترین شکل و با امکانات عالی در اپلیکیشن «زیبوک» بخوانید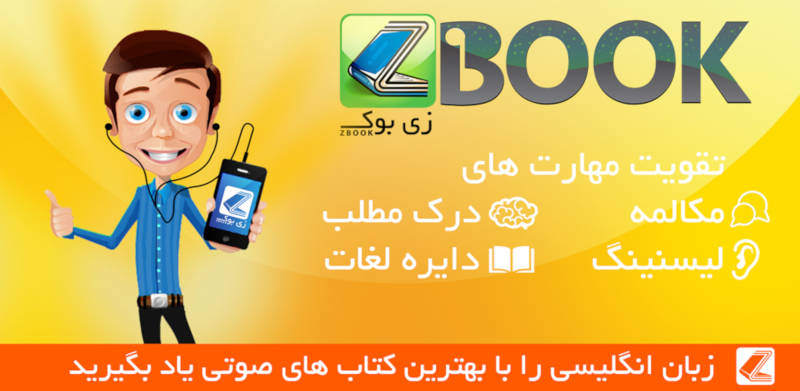 متن انگلیسی فصل
CHAPTER EIGHT
The last parting
Catherine did not go off with Morris Townsend when she arrived in New York, but she did hear news of him from her aunt during her first evening home. In fact, while she had been away, Morris had been a frequent visitor in Washington Square, taking tea with Mrs Penniman and sitting in Doctor Sloper's study to smoke cigars. Mrs Almond had told her sister that she was behaving foolishly.
'You should not be so friendly with him, Lavinia,' she said. 'He will make Catherine a bad husband. If he marries her and she doesn't get Austin's money, he will hate her for his disappointment, and will be cruel to her. The poor girl will have a miserable life.'
But Mrs Penniman did not listen to her sister, and on Catherine's return she told her niece that she had taken good care of her lover while she had been away.
'And how is your father?' she asked. 'Has he changed his mind about disinheriting you?'
'No. In Europe I saw that I shall never change him,' said poor Catherine. 'I expect nothing from him now.'
'You have become very brave,' said Mrs Penniman, with a short laugh. 'I didn't advise you to give up your property.'
'Yes, I am braver than I was. I have changed in that way - I have changed very much. And it isn't my property. If Morris doesn't care about it, then I don't care either.'
Mrs Penniman hesitated. 'Perhaps he does care about it.'
'He cares about it because he doesn't want to injure me, but he knows that I am not afraid of that. Besides, I have my own money; we shall have enough to live well.'
The next day Morris Townsend came to visit Catherine.
'I am very glad you have come back,' he said. 'It makes me very happy to see you again.' He looked at her, smiling, from head to foot.
When Catherine saw his handsome face again, she found it hard to believe that this beautiful young man was hers. She was very happy, and without waiting for him to ask, she told Morris about her father.
'We must not expect his money now,' she said, 'and we must live without it.'
Morris sat looking and smiling. 'My poor, dear girl!' he cried.
'You must not be sad for me,' said Catherine.
Morris continued to smile, and then he got up and walked around the room. 'Let me talk to him,' he said. 'I want to prove to your father that he is wrong about me.'
'Please don't, Morris,' said Catherine sadly. 'We must ask nothing from him. I know he will never change.'
'Why not?'
She hesitated for a moment. 'He is not very fond of me,' she said slowly. 'And I think he despises me. I saw it, I felt it, in England, just before we left. It is because he is so fond of my mother, who died so many years ago. She was beautiful and very, very clever - he is always thinking of her. I am not at all like her; Aunt Penniman has told me that. Of course it isn't my fault, but neither is it his fault.'
'You are a strange family,' said Morris.
'Don't say that - don't say anything unkind,' Catherine said. 'You must be very kind to me now, because, Morris,' -here she hesitated - 'because I have done a lot for you.'
'Oh, I know that, my dear.'
'It has been terrible for me to feel so distant from my father - to feel that he despises me. I would be so miserable if I didn't love you. We must be very happy together! And, Morris, Morris, you must never despise me!'
This was an easy promise to make, and Morris made it. But for the moment he made no further promises.
---
Doctor Sloper spoke to both his sisters soon after his return. He told Mrs Penniman that he would never accept Morris Townsend as a son-in-law, and he told Mrs Almond that he was now no longer amused by Catherine, only annoyed. 'She will never give Mr Townsend up,' said Mrs Almond.
'Then she will be very unhappy, and I can't prevent it.'
'Poor Catherine!' said Mrs Almond. 'We must be as kind to her as we can.'
Mrs Penniman arranged another secret meeting with Morris. They went for a long walk together, and she told him what the Doctor had said.
'He will never give us a penny,' said Morris angrily. After a pause, he added, 'I must give her up!'
Mrs Penniman was silent for a moment. Though she thought of Morris as a son, she was also a little afraid of him. 'I think I understand you,' she said, gently. 'But my poor Morris, do you know how much she loves you?'
'No, I don't. I don't want to know.'
'It will be very hard for Catherine,' said Mrs Penniman.
'You must help her. The Doctor will help you; he will be delighted with the news.'
'He will say, "I always told you so!"'
Morris blushed bright red. 'I find this all very unpleasant,' he said. 'A true friend would try and make it easier for me.'
'Would you like me to tell her?' Mrs Penniman asked.
'You mustn't tell her, but you can-' He hesitated, trying to think what Mrs Penniman could do. 'You can explain that I don't want to come between her and her father.'
'Are you not going to come and see her again?'
'Oh no, I shall come again, but I want this business to end soon. I have been four times since she came back, and it's very hard work.'
'But you must have your last parting!' his companion cried. For Mrs Penniman the last parting between lovers was almost as romantic as the first meeting.
---
Morris came to Washington Square again, without managing the last parting; and again and again. Catherine did not suspect anything was wrong, and Mrs Penniman was too frightened to say anything to her. During each visit the poor girl waited for Morris to name the day of their wedding. But he never stayed more than a few minutes, and seemed so uncomfortable that at last she became worried.
'Are you sick?' she asked him.
'I am not at all well,' he said. 'And I have to go away.'
'Go away? Where are you going, Morris?'
He looked at her, and for a second or two she was afraid of him. 'Will you promise not to be angry?' he said.
'Angry! Do I get angry?'
'I have to go away on business - to New Orleans.'
'What is your business? Your business is to be with me.' He told her a long story about a chance he had to make a lot of money buying cotton, but Catherine took his arm in her two hands and spoke more violently than he had ever heard her speak before.
'You can go to New Orleans some other time. This isn't the moment to choose. We have waited too long already.'
'You said you would not be angry!' cried Morris. He got up to leave. 'Very well; we won't talk about it any more. I will do the business by letter.'
'You won't go?' said Catherine, looking at him.
Morris wanted to argue with her; it would make it easier for him to break away. 'You mustn't tell me what to do,' he said. 'Try and be calmer the next time I come.'
'When will you come again?'
'I will come next Saturday,' said Morris. 'Come tomorrow,' Catherine begged; 'I want you to come tomorrow. I will be very quiet.' Suddenly she felt very frightened, and did not want him to leave the room.
Morris kissed the top of her head. Catherine felt her heart beat very fast. 'Will you promise to come tomorrow?'
'I said Saturday!' Morris answered, smiling. He tried to be angry at one moment, and smile at the next; it was all very difficult and unpleasant.
'Yes, Saturday, too,' she answered, trying to smile. 'But tomorrow first.' He was going to the door, and she went with him quickly.
'I am a busy man!' cried Morris.
His voice was so hard and unnatural that she turned away.
He quickly put his hand on the door. But in a moment she was close to him again, murmuring, 'Morris, you are going to leave me.'
'Yes, for a little while. Until you are reasonable again.'
'I shall never be reasonable, in that way.' She tried to keep him longer. 'Think of what I have done!' she cried. 'Morris, I have given up everything.'
'You shall have everything back.'
'You wouldn't say that if you didn't mean something. What is it? What has happened? What have I done? What has changed you?'
'I will write to you - that is better.'
'You won't come back!' she cried, tears running down her face.
'Dear Catherine,' he said, 'don't believe that. I promise you that you shall see me again.' And he managed to get away, and to close the door behind him.
For many hours Catherine lay crying on the sofa. He had said he would return, but she had seen an expression on his face that she had never seen before. He had wanted to get away from her; he had been angry and cruel, and said strange things, with strange looks. She tried to believe that he would come back; she listened, hoping to hear his ring at the door, but he did not return, nor did he call or write the next day. On Saturday Catherine sent him a note. 'I don't understand,' she wrote. 'Morris, you are killing me!'
The pain in Catherine's heart was terrible, but she was desperate to hide from her father what had happened, so she tried very hard to be brave. She ate her meals, went on with her daily life as usual, and said nothing to anybody.
'I am afraid you are in trouble, my dear,' Mrs Penniman said to her. 'Can I do anything to help you?'
'I am not in any trouble, and do not need any help,' said Catherine.
After a few days the Doctor, who had been watching in silence, spoke to his sister Lavinia.
'The thing has happened - he has left her!'
'It seems to make you happy to see your daughter upset!'
'It does,' said the Doctor; because it shows I was right.' The following afternoon
Catherine went for a walk, and returned to find Mrs Penniman waiting for her.
'Dear Catherine, you cannot pretend with me,' said her aunt. 'I know everything. And it is better that you should separate.'
'Separate? Who said we were going to separate?'
'Isn't it broken off?' asked Mrs Penniman.
'My engagement? Not at all!'
'I am sorry then. I have spoken too soon! But what has happened between you?' said Mrs Penniman; 'because something has certainly happened.'
'Nothing has happened. I love him more and more!' Mrs Penniman was silent. 'I suppose that's why you went to see him this afternoon.'
Catherine blushed. 'Yes, I did go to see him!' she cried. 'But that's my own business!'
'Then we won't talk about it.' Mrs Penniman moved towards the door, but stopped when Catherine cried out: 'Aunt Lavinia, where has he gone? At his house they said he had left town. I asked no more questions; I was ashamed. Has he gone to New Orleans?'
Mrs Penniman had not heard of the New Orleans plan, but she did not tell Catherine this. 'If you have agreed to separate,' she said, 'the further he goes away, the better.'
Catherine stared. 'Agreed? Has he agreed it with you?'
'He has sometimes asked for my advice.'
'Is it you, then, that has changed him?' Catherine cried. 'Is it you that has taken him from me? How could you be so cruel? What have I ever done to you?'
'You are a most ungrateful girl,' said Mrs Penniman. 'It was me who helped bring you together.'
'I wish he had never come to the house! That's better than this,' said poor Catherine. She was silent for a few minutes, then got up and walked around the room.
'Will you please tell me where he is?'
'I have no idea,' said Mrs Penniman 'Will he stay away for ever?'
'Oh, for ever is a long time. Your father, perhaps, won't live for ever.'
Catherine stared at her aunt. 'He has planned it, then. He has broken it off, and given me up.'
'Only for the present, dear Catherine.'
'He has left me alone,' said Catherine, shaking her head slowly. 'I don't believe it!'
Two days later Catherine received a long letter from Morris. It explained that he was in Philadelphia, and that he would be away on business for a long time. He said he would find it impossible to forget her, but he did not want to come between her and her rightful fortune. It was his dearest wish that she should have a happy and peaceful life, and he hoped that they would one day meet as friends.
The pain that this letter gave Catherine lasted for a long time, but she was too proud to say anything about it to her aunt or her father. Doctor Sloper waited a week, before coming one morning into the back parlour, where he found his daughter alone. She was sitting with some sewing work, and he came and stood in front of her. He was going out, and had his hat on.
'I would be grateful if you would tell me when you plan to leave my house,' he said.
Catherine looked at him, with a long silent stare. 'I shall not go away!' she said.
The Doctor looked surprised. 'Has he left you?'
'I have broken off my engagement.'
'Broken it off?'
'I have asked him to leave New York, and he has gone away for a long time.'
The Doctor did not believe this, and he was disappointed at losing the chance to say that he had been right.
'How does he like your sending him away?' he asked.
'I don't know!' said Catherine.
'You mean you don't care? You are rather cruel, after playing with him for so long.'
The Doctor had his revenge, after all.
مشارکت کنندگان در این صفحه
تا کنون فردی در بازسازی این صفحه مشارکت نداشته است.
🖊 شما نیز می‌توانید برای مشارکت در ترجمه‌ی این صفحه یا اصلاح متن انگلیسی، به این لینک مراجعه بفرمایید.