سرفصل های مهم
فصل 04
توضیح مختصر
زمان مطالعه

19 دقیقه

سطح

ساده
دانلود اپلیکیشن «زیبوک»
این فصل را می‌توانید به بهترین شکل و با امکانات عالی در اپلیکیشن «زیبوک» بخوانید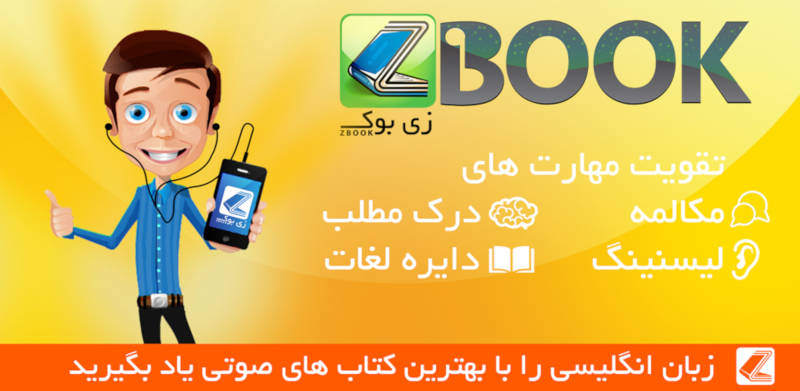 متن انگلیسی فصل
CHAPTER FOUR
Morris Townsend looks for a position
If it were true that Catherine was in love, she was certainly very quiet about it. She had told Morris Townsend that she would not mention him to her father, and so she said nothing about Morris's continued visits. It was only polite, of course, for Morris to visit after the dinner at Washington Square, and only natural for him to continue visiting.
These visits had quickly become the most important thing in Catherine's life. She was very happy. She did not yet know what the future would bring, and she was too modest to expect anything. She was just grateful for the present - the sound of his voice, the words he spoke to her, the expression of his face.
Doctor Sloper suspected Morris Townsend's visits, and noticed how quiet Catherine had become.
'What is going on in this house?' he asked his sister. 'Going on, Austin?' said Mrs Penniman. 'Why haven't you told me that Mr Morris Townsend is coming to the house four or five times a week? I am away all day, and I see nothing.'
Mrs Penniman thought for a moment. 'Dear Austin,' she said at last, 'I cannot tell a secret.'
'Whose secret? Catherine's? Mr Townsend's? If it is his, I think it is extremely foolish of you to have secrets with young men. You don't know where they will lead you.'
'I don't know what you mean,' said Mrs Penniman. 'I take a great interest in Mr Townsend; I don't hide that. But that is all.'
'It is quite enough. And what do you find so interesting about Mr Townsend? His good looks?'
'His misfortunes, Austin. I cannot tell you his story, but he would tell it to you himself, if he thought you would listen to him kindly.'
The Doctor gave a laugh. 'I shall ask him very kindly to leave Catherine alone.'
'Catherine probably says kinder things to him than that!'
'Has she said that she loved him? - do you mean that?'
Mrs Penniman stared at the floor. 'She doesn't talk to me about him. I think she is very happy; that is all I can say.'
'Townsend wants to marry her - is that what you mean?'
'He admires Catherine greatly,' said Mrs Penniman. 'And he says the most charming things about her.'
'And these misfortunes that you refuse to tell me about - did they make him poor?'
'It is a long story,' said Mrs Penniman, 'and all I can say is that he has been wild in the past. But he has paid for it.'
The Doctor smoked his cigar in silence, then said, 'I am told he lives with his sister, and does nothing for himself.'
'He is looking very seriously for a position,' said Mrs Penniman. 'He hopes every day to find one.'
'Exactly. He is looking for it here, over there in the front Parlour - the position of husband of a weak woman with a large fortune. That would suit him perfectly.'
Mrs Penniman got up and looked at her brother a little angrily. 'My dear Austin,' she said, 'you are making a great mistake if you think that Catherine is a weak woman!' And with this she walked away.
The family in Washington Square spent every Sunday evening at Mrs Almond's house. On the Sunday after his conversation with Mrs Penniman, Doctor Sloper went off to another room to talk to his brother-in-law about business. He came back later to find that Morris Townsend had arrived, and was sitting on a sofa beside Catherine. There were several friends of the family present, and it was easy for the two young people to sit and talk privately. The Doctor saw at once, however, that his daughter was painfully conscious that he was watching her. She sat very still, with her eyes down, blushing deeply.
Doctor Sloper felt so sorry for her that he turned his eyes away. 'Poor Catherine,' he thought. 'It must be very nice for her to have a beautiful young man court her. Perhaps I should give him another chance.'
A little later, when Morris Townsend was standing alone, the Doctor crossed the room towards him. The young man looked at him with a little smile.
'He's amazingly conceited!' thought the Doctor. Then he said, 'I am told you are looking for a position.'
'Yes, I should like some work,' Morris Townsend replied. 'But I fear that I have no special talents.'
'You are too modest,' said the Doctor. 'I know nothing of you except what I see; but I see by your face that you are extremely intelligent.'
'Ah,' Townsend said, 'I don't know what to answer when you say that. You advise me, then, not to give up hope?'
The question seemed to have a double meaning, and the Doctor looked at him for a moment before he answered. 'No young man should ever give up hope. If he does not succeed in one thing, he can try another.'
Morris Townsend stared down at his shoes. 'Were you kindly suggesting a position for me?' he then asked, looking up and smiling.
This annoyed the Doctor, and he paused for a moment. Then he said, 'I sometimes hear of possibilities. How would you feel, for example, about leaving New York?'
'I am afraid I could not do that. I must find my fortune in this city. You see,' added Morris Townsend, 'I have responsibilities here. I have a sister who depends on me.'
'Family feeling is very important,' said Doctor Sloper. 'I often think there is not enough of it in our city. I think I have heard of your sister.'
'It is possible, but I doubt it. She lives so very quietly.'
'As quietly, you mean,' the Doctor went on, with a short laugh, 'as a lady may do with several small children.'
'I help with my little nephews and nieces,' said Morris Townsend. 'I am their teacher.'
'That is very good, but it is not a career.'
'It won't make my fortune,' agreed the young man.
Later in the evening the Doctor spoke to Mrs Almond. 'I should like to see his sister,' he said. 'Mrs Montgomery. Mr Townsend tells me he teaches her children.'
'I will try and arrange it for you,' said Mrs Almond. 'I must say, he doesn't look in the least like a schoolteacher.'
And when Morris Townsend spoke to Catherine again later, he did not sound like a schoolteacher either.
'Will you meet me somewhere tomorrow?' he murmured. 'I have something particular to say to you - very particular.'
'Can't you come to the house? Can't you say it there?' Catherine asked, lifting her frightened eyes.
Townsend shook his head sadly. 'I cannot enter your doors again. Your father has insulted me.'
'Insulted you?'
'He dislikes me because I am poor.'
'Oh, you are wrong - you misunderstood him,' said Catherine, getting up from her chair.
'He laughed at me for having no position. I took it quietly; but only because he belongs to you.'
'I don't know what he thinks,' said Catherine. 'I am sure he means to be kind. You must not be too proud.'
'I will be proud only of you, my dearest,' said Morris, and Catherine blushed. 'Will you meet me tomorrow evening in the garden in the Square? It is very quiet there - no one will see us.'
Catherine hesitated. Young ladies did not go out alone in the evenings to meet young men in gardens. 'I am not - not very brave,' she said.
'Ah, then, if you are afraid, what shall we do?'
She hesitated again; then at last said, 'You must come to the house. I am not afraid of that.'
'I would rather meet in the Square,' the young man said. 'You know how empty it is, often. No one will see us.'
'I don't care who sees us. But leave me now.'
He left her. He had got what he wanted.
---
Catherine met the young man next day in the place she had chosen - among the elegant furniture of a New York parlour.
Mrs Penniman, as usual, left the two young people alone to enjoy their romantic meeting.
'We must decide what to do,' said Morris. He had already, on earlier visits, told Catherine that he loved her. He had put his arm around her and taken kisses which had made her heart beat very fast. She felt deeply, wonderfully happy, but she was also confused and a little frightened. After Morris had kissed her, on his last visit, she had begged him to go away, to let her think. She felt his kisses on her lips for a long time afterwards, and she could not think clearly at all. What would she do if, as she feared, her father told her that he did not like Morris Townsend?
Today, however, when Morris spoke about deciding something, she felt that it was the truth, and said simply: 'We must do our duty; we must speak to my father. I will do it tonight; you must do it tomorrow.'
'It is very good of you to do it first,' Morris answered. 'The young man - the happy lover - usually does that.'
'You must promise to be gentle with my father.'
'I shall try,' Morris promised. 'But do you know what your father will say? He will tell you I want your money.'
'Oh!' murmured Catherine, softly. 'How wrong he is!'
Morris gave her a fond little kiss.
'I shall tell him that he is wrong,' said Catherine.
'He will argue with you.'
Catherine looked at her lover for a minute, and then she said, 'I shall persuade him. But I am glad we shall be rich. Morris turned away. 'No, it's a misfortune,' he said. 'It is from that our problems will come.'
'If it is the worst misfortune, we are not so unhappy. I will persuade him, and after that we shall be very glad we have money.'
Morris listened to these sensible words in silence. 'You must speak for me on this; I cannot do it myself.'
Catherine, too, was silent for a while. She looked at Morris, who was staring out of the window. 'Morris,' she said, suddenly, 'are you very sure you love me?'
He turned round, and came to her at once. 'My own dearest, can you doubt it?'
'I have only known it five days,' she said, 'but now it seems to me something I could not live without.'
'You will never need to try.' He gave a gentle laugh. Then he added, 'There is something you must tell me, too.' Catherine had closed her eyes, and kept them closed. 'You must tell me,' Morris went on, 'that if your father is against me, you will still be faithful.'
Catherine opened her eyes and stared at him. She could give no better promise than what he read there.
مشارکت کنندگان در این صفحه
تا کنون فردی در بازسازی این صفحه مشارکت نداشته است.
🖊 شما نیز می‌توانید برای مشارکت در ترجمه‌ی این صفحه یا اصلاح متن انگلیسی، به این لینک مراجعه بفرمایید.